Pavel Klimov, chair of the Law Society's technology and law committee, London
'This is the third lockdown/state of emergency I have lived through. The previous two were quite different: the first was in August 1991, when a bunch of die-hard communists decided to oust Mikhail Gorbachev from power to save the USSR, thus giving it the kiss of death. The second – in October 1993 – was when the first democratically elected president of Russia decided to resolve his differences with the equally democratically elected parliament by means of parking a tank opposite the parliament building and firing a few salvos.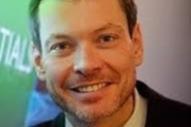 Of course, these were two very different type of emergencies, and instead of crowding up on barricades, we must stay home and observe social distancing. However, there is one thing that I feel is common and most important, and that is the feelings these extraordinary events generate in us.
As time will pass, we will start gradually forgetting dreadful facts and gruesome numbers associated with Covid-19, but the feelings will stay with us forever. Despite all the anxieties, fear and insecurity these horrifying events bring with them, now, as it was then, I feel the dominant feeling that will stay with us all will be the one of solidarity, unity and optimism. Stay safe and stay positive!'
Jerry Bull, chair of the Law Society's children's law sub-committee, Atkins Hope solicitors
'We are a three-partner firm with an emphasis on child care legal aid work. In my capacity as chair of the Law Society's Children's Law sub-committee, I am involved in liaising with the Legal Aid Agency and HM Courts and Tribunals Service during the recent changes.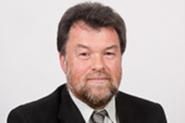 The real concerns during the pandemic are for vulnerable clients. Remote hearings are taking place and can work well but some problems will not able to be addressed this way. Intermediaries are understandably not undertaking work and families' assessments are done remotely where possible.
Inevitably, this affects the quality of those assessments and not all such assessments can be done in this way – leaving cases unable to be progressed properly. Parents cannot see their children because of local authority contact centres having to be closed. Social services are working extremely hard to do what they can in a very difficult situation.
All that is happening in this area of work is a reminder that those who are most disadvantaged are still suffering the most. I am incredibly proud of all my team is doing for their clients and to ensure that when the Covid-19 pandemic passes, there will still be legal aid firms left to advise these families.'
Melanie Penney, Foys Solicitors, Worksop
'I rushed home after a busy 10 hour day in the office and then my 6 year old coughed…and coughed again. Suddenly my dining room transformed into my office and we're thrown together for 24 hours a day and two isolating weeks – or so I thought. Until our office doors closed.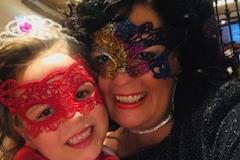 Day one: the desktop computer arrives. It's just like being in our Bridge Street Office in Worksop, and (with a little apprehension) away we go…
We're prepared for this. The firm's robust digital infrastructure means we can securely work from a remote environment with little to no interruption to service – we're winning, we're adapting…but wait, I'm client interfacing; I'm a wills and probate lawyer…
No, still winning – initial appointments by WhatsApp/ FaceTime/Skype (gosh I'm down with the kids now!) and final meetings through open windows/doors adhering to new social distancing rules. Colleagues 'attending' court (I'm sure still in pjs on the bottom half – I know I am during 'home' days) by video link. We're surviving this lockdown!
The husband returns to work and I'm now juggling. The new fangled initial appointment system injects humour when my 6 year old is nosey and singey and dancey and absolutely living her best life in isolation (and also living in at least four daily changes of unsuitable outfit!) The 'Swan Movement' is mastered: face concentrating on video call with client while right hand waving furiously with a newly-developed sign language. I even attended a telephone appointment while supervising aforementioned 6 year old who was teaching our pet dog how to trampoline!
Although I do miss seeing my family, my friends and my colleagues, and for some bizarre reason I even miss hearing the daily moans about being at work instead of home(!)…but it's not forever.
Living in the midst of this pandemic could have spelled disaster. I could have experienced negativity in abundance which resulted in never ending days seeped with stress. My career could have come hurtling towards the ground with speed. My firm could have folded. I could have run out of loo roll…but none of these things have happened. Instead, in my family, colleagues, clients, friends, neighbours and indeed strangers I have witnessed an incredible rise in human kindness, a lovely growth in community spirit, heartfelt empathy and a togetherness like I have never witnessed before. My 6-year-old has learned the NHS is heroic; she gratefully clangs her wooden spoon and pan on Thursday evenings while I join her with a huge sense of pride. My firm acknowledges this heroism and projects our gratitude by offering discounted services to all NHS workers (20% no less!).
We have discovered gratitude for fellow colleagues, warehouse workers, truck drivers, farmers, grocery store assistants and other professionals who are out on the frontlines for us every day as we fight this virus. We have become protective of our health, our families, our friends, our homes, our jobs, our environment, our communities and more.
It is without doubt challenging but do you know what – I think we're all winning.
I am confident the positive outcomes we're already experiencing during quarantine will continue long after lockdown is lifted and we will be better humans because of it but for now I am grateful and proud to be able to say that my home is where my heart/school/office/cinema/gym/restaurant/salon etc. is and I work for a firm who are still winning.'
*The Law Society is keeping the coronavirus situation under review and monitoring the advice it receives from the Foreign & Commonwealth Office and Public Health England.