David Gauke has found a safe seat at Macfarlanes, but the former lord chancellor tells Nick Kochan he remains politically homeless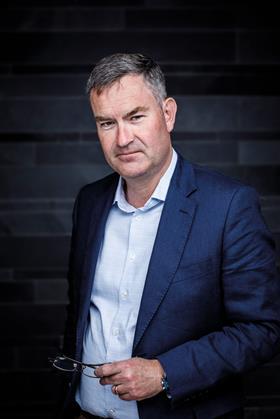 BIOG


BORN: Ipswich


EDUCATION: Oxford University (Law) and College of Law, Chester


CAREER: Richards Butler, 1995-99 (qualifying in 1997); Macfarlanes, 1999-2005; elected MP for South West Hertfordshire in 2005; shadow Treasury minister, 2007; exchequer secretary to the Treasury, 2010; financial secretary to the Treasury, 2014; chief secretary to the Treasury, 2016; secretary of state for work and pensions, 2017; lord chancellor and justice secretary, 2018-19; head of public policy, Macfarlanes 2020-


KNOWN FOR: First solicitor to become lord chancellor; honorary fellow of St Edmund Hall, Oxford; honorary freeman of the City of London; honorary bencher of Middle Temple
David Gauke is an uncharacteristically partisan lawyer to take on a leading position at one of the legal community's 'silver circle' firms. But then he is also unusually well qualified for a lawyer to understand the workings of contemporary politics.
'There is a tendency to hit the legal establishment from time to time. I think that's unfortunate. Our institutions are hugely important for protecting our liberties and in terms of the economic benefits of this country'
Clients who want to know about the intricacies of tax law, the way Boris Johnson thinks, the likelihood of a second Scottish referendum or the economic impact of leaving the EU, need go no further than approach Gauke, the recently appointed head of public policy at Macfarlanes.
They could equally ask Gauke about how you prepare for media appearances or for facing politicians. Gauke not only sat at the highest political tables in the land and jousted with the country's most prominent politicians, but he has also had to fight a corner which has often been singularly unpopular, at least within the Conservative party.
Gauke was spectacularly ejected from his party on 3 September 2019 for opposing the hard Brexit being sought by its party leader. It is a fate he shared with, among others, Dominic Grieve, Rory Stewart and Sir Nicholas Soames.
Their warnings about the economic cost to the country from leaving the single market and customs union were starting to be realised.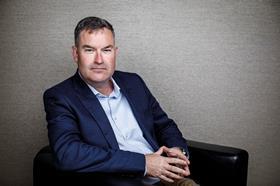 Popular front
As lord chancellor in July 2019 Gauke used his Mansion House speech to judges to make the case that he thought that populism was 'very dangerous and should be called out, criticised'.
He said: 'A willingness by politicians to say what they think the public want to hear, and a willingness by large parts of the public to believe what they are told by populist politicians, has led to a deterioration in our public discourse.
'This has contributed to a growing distrust of our institutions – whether that be parliament, the civil service, the mainstream media or the judiciary.'
'We know what the Office for Budget Responsibility has said in terms of the impact of Brexit on the economy, and it will slow our growth in the years ahead. I am also worried that the relationship shows little sign of getting better, particularly with regards to the Northern Ireland protocol, so I think we're in for a bumpy ride.'
Yet Gauke's support for the European project needs qualification. Whatever the media say about this leader of the 'Gaukeward' squad – the group of Tory opponents of a 'no-deal' Brexit – he is far from a die-hard European. 'I'd always considered myself a eurosceptic as well. I was against the UK joining the euro, sceptical about closer integration. [Yet] I could see the strong benefits of the single market and customs union, and recognise that you needed coordination to make that work. I was never in favour of a very deep, federal Europe model though.'
'It can be frustrating as a minister that you've got the risk of judicial review weighing on your decisions. However, judges use this power in a proportionate way. Within a balanced constitution, JR plays an important part'
Since his ejection from the party, he has not held back in voicing his concerns about the government's behaviour. For example, in a newspaper article last October he lambasted the home secretary's designation of lawyers as 'leftists' and 'activists' when they defended asylum-seekers.
He sees this against a background of what he calls today's populist mood. 'There is a tendency to hit the legal establishment from time to time. I think that's unfortunate. Our institutions are hugely important to this country for protecting our liberties. They're also very important in terms of the economic benefits of this country.
'We have a system in place where people have legal rights and lawyers have an important role in advocating those rights. The system tests them out, but the idea that this is somehow a form of political activism is inappropriate. They are doing no more than trying to defend the position of people who may be unpopular, even though it may be true that they should be deported.
'You have to have a system that protects borders, but that should be tested through the courts, and lawyers play a role in that. I don't think they should be denigrated for that role. Attacking lawyers in that way undermines something important to this country. Much the same way as I felt the suspension of parliament in 2019 was profoundly wrong, the willingness to defy international law with the United Kingdom Internal Market Act was indefensible.'
'The skills of being a lawyer were enormously helpful. It's the bit of parliament that most people don't see. It's not as combative or adversarial. It's more often about probing what the government were doing'
Gauke tells the Gazette: 'I don't like it when my party is seen to be on that side of things. The types of things that should be conserved are those values and principles that the UK has a proud history in.' He is 'very uncomfortable' with his party's support of populism. 'It's happened before, but not to this scale.' The media's claim that the Supreme Court judges who ruled illegal the prorogation of parliament were 'enemies of the people' was simply 'dangerous'.
Even the Conservatives' economic management is subject to Gauke's caustic but understated scrutiny: 'The government isn't as focused [as it should be] on growing the economy. It is more focused on allocating the proceeds of growth. There's a certain amount of having your cake and eating it in their approach to a lot of areas, in a way that I doubt will be sustainable.'
His decision to join Macfarlanes was announced on 1 May 2020, some five months after leaving parliament, where he was the member for South West Hertfordshire. This was a homecoming for the lawyer who had been part of the firm from 1999 to 2005, a period where he developed as a lawyer as well as politician. His expertise was financial services and this would be critical to his parliamentary career.
The legal career may have started when his father told him about court procedures and evidence. His father was a senior policeman in Ipswich who ended his career as a superintendent working at the Home Office in London. Gauke had no inclination to join the force, in part because his father put him off. A law degree looked to him like 'doing something useful' but it also suited his interest in developing arguments and his capacity to spot weaknesses in others' arguments. The promise of a career was never far from his mind. 'I always saw law as a useful degree because it could lead to something directly.' This led him to study at St Edmund Hall, Oxford and then Chester College of Law. He was admitted as a solicitor in 1997 while working at (what was then) Richards Butler, where he found his niche in financial services.
Eighteen months later he left for Macfarlanes where he continued to focus on financial services. 'There's much of that which is interesting and exciting but some of the work at a junior level can be a bit dry. Not going to deny that,' he recalls.
Evenings were starting to fill up with meetings as he sought to begin a political career. He became an official in the Brent
East Conservative association in north-west London, before standing unsuccessfully for the seat in the 2001 election. He was selected from 200 potential candidates for the South West Hertfordshire seat in 2005, won convincingly and stayed there until losing his seat as an independent candidate in 2019.
While in parliament, his financial services experience qualified him for membership of the Treasury Select Committee scrutinising legislation, initially when the Conservatives were in opposition but latterly when they entered the 2010 coalition. He had found his niche as someone who revelled in detail but shied away from the limelight.
'We were presented with a huge amount of legislation and tried to figure out what it meant. The skills of being a lawyer were enormously helpful. It's the bit of parliament that most people don't see. It's not as combative or adversarial. It's more often about probing what the government were doing.'
Looking over his shoulder was his wife Rachel, a commercial lawyer who had qualified as a solicitor at Linklaters before moving to Travers Smith where she ran the professional support function for the tax department. Rachel Gauke now works at LexisNexis. He ensured one of his wife's contributions entered parliamentary records.
'During a very dry debate in the finance committee of a bill, Dawn Primarolo announced there was a revision to the bill because of an error spotted by the Law Society. She was very surprised when I stood up and said I wanted to put on record that the lawyer who happened to spot the technical error was my wife, and at least one lawyer from the Gauke family has forced the government to change its legislation.'
Gauke describes himself as the 'minister for tax' for nine years, rising from membership of the Treasury Select Committee through to exchequer secretary to the Treasury in 2010 and then financial secretary to the Treasury in 2014.
He set himself three objectives as financial secretary to the Treasury: first, to create a more competitive corporate tax system; second, to strengthen the fight against tax evasion; and third, to modernise tax collection.
The first reform is proving short-lived, to his regret: 'We cut the rates of corporate tax, we made the UK a more attractive place for headquartered companies by changing the controlled foreign companies regime. Some of those advantages are now being lost as the rate is going back up. In the long term that is a mistake. However, the chancellor has to find some revenue from somewhere.'
He claims success with the boost he gave to HMRC's capability to fight tax avoidance and evasion: 'I advocate low taxes, but taxes that ought to be paid.' Tax evasion within the domestic cash economy presents a larger challenge to the revenue than corporate evasion, says Gauke.
'The big contribution to the tax gap is lots of people cheating on small amounts of money. The cash economy, the nudge-nudge wink-wink. That's the real challenge.'
He modernised the tax collection system by giving HMRC access to real-time information. This would become a pillar of the furlough scheme that has enabled small business to survive the pandemic.
Gauke moved out of the Treasury in June 2017, when prime minister Theresa May appointed him secretary of state for pensions. A year later he succeeded David Lidington as justice secretary and lord chancellor. He was the first solicitor to hold the position.
Criticism of the judicial review system was mounting among Conservative party politicians on the grounds it had become politicised. Gauke was among those seeking to retain the status quo.
'It can be frustrating as a minister that you've got the risk of judicial review weighing on your decisions. However, in practice, judges use this power in a proportionate way. Within a balanced constitution, judicial review plays an important part.
'I've been part of a government that has had decisions overturned. Some of the proposed solutions to the problem though are much worse than the problem itself. That's why I think the Faulks review took the wind out the government's sails. It is my view that radical reform in this area would be a bad decision.' The government commissioned Lord Faulks QC to examine judicial review in July 2020 and it reported in March 2021. The matter is now out to consultation.
'Judges should be cautious about making decisions that look as though they're in the realm of politics rather than law, however contrary to how it may often appear.'
From his safe seat at Macfarlanes, Gauke admits that he misses political life. 'It was a tremendous privilege to be an MP, and even more so to be a minister. So there are many aspects I missed. I had a good run though. I had great fortune to be a minister for nine years, but I made choices well aware of the consequences. So I'm not complaining and I'm enjoying what I'm doing now with Macfarlanes.
'I'm not thinking about a return, no. There's not really a party that fits my political viewpoint at this stage. I've moved on to being more of an observer and commentator. I am politically homeless and unclear that any political party represents my thinking or ideas.'
Nick Kochan is a freelance journalist