Paul Watchman's 40-year legal career has embraced a passionate commitment to pro bono work, promoting ethically responsible investment and combating climate change. And the former professional footballer tells Jonathan Rayner he is not slowing down
BIOG
BORN
Glasgow
EDUCATION
Attended local state primary and secondary schools
Law degree: Strathclyde and Glasgow universities
Qualified: 1977
ROLES
Partner, Brodies LLP, Scotland, 1989-1992
Partner, Freshfields Bruckhaus Deringer, 1992-2006
Senior visiting fellow, London School of Economics, 2007-2015
CCP (Conduct, Culture, People) Research Foundation, 2016-2020
Chair of advisory board, Lawyers for Net Zero
Visiting professor, University of Aberdeen
Special adviser, UN Environment Programme Financial Initiative
KNOWN FOR
Promoting law's contribution to tackling environment and social justice problems
From professional footballer to partner at a magic circle firm. And from university professor to special adviser to the United Nations Environment Programme Financial Initiative (UNEPFI), Paul Watchman's career trajectory – and this is probably understating the case – has been unorthodox. Watchman will be 70 in November, and in the course of a long career he has found the time to lecture worldwide, once sharing the stage with then US vice-president Al Gore. He is the prolific author of books and papers on such diverse subjects as homelessness, climate change and human rights.
And he is showing few signs of slowing down. Having played his last competitive game of football aged 62, he has a book coming out later this year on the 1915 Glasgow rent strikes. These strikes were led by women for women, recounts Watchman, and had the backing of leading Labour figures of the day. 'Without these strikes,' according to Watchman, 'it is likely there would never have been a modern Labour party.'
He abhors the corporate 'greenwashing' that has become all-pervasive today – marketing spin telling consumers that a company's products or services, contrary to the facts, are environmentally friendly. And he remains an enthusiastic proponent of what he describes as 'the most important development in the history of the legal profession', namely the environmental, social and governance (ESG) business model that promotes ethically responsible investments and practices.
'You might be a great winger, but not a great fullback, for instance. Or a litigator who is good in court, but not a competent administrator'
But we race ahead. Let us instead rewind the years until Watchman was starting out. He was born and raised in a Glasgow council flat and attended the local junior and senior state schools. His father, who was 'quite strict', was a policeman. Watchman was a talented footballer, however, and by the age of 17, while still at secondary school, he became a part-time professional playing for Dunfermline Athletic FC in Fife. While reading for his law degree, for which he studied first at the University of Strathclyde and then at the University of Glasgow, he opted to play junior football – the Scottish equivalent of elite non-league football in England – because it gave him greater flexibility than senior football to pursue his studies. But Watchman stresses that his undergraduate years were not spent exclusively kicking footballs. 'I helped start the first legal advice clinic in Glasgow,' he recalls.
That was the beginning of Watchman's career-long commitment to pro bono work for charities, such as homelessness charity Shelter, and to using the law to make a difference to vulnerable people's lives. Years later, when he was a partner at magic circle firm Freshfields Bruckhaus Deringer, he was able to observe: 'There aren't many partners at firms like Freshfields who are experts at homelessness law.'
Watchman's commitment to the beautiful game, however, is never far from his mind. He echoes French novelist (and sometime goalkeeper) Albert Camus' aphorism about the influence of football on his life. 'All I know most surely about morality and obligations [to my fellow men], I owe to football.' Watchman goes further, drawing parallels between team sports and being a lawyer. 'In both, you must give your colleagues respect for their particular strengths,' says Watchman. 'You might be a great winger, but not a great fullback, for instance. Or a litigator who is good in court, but not a competent administrator.'
In contrast, Sir Alex Ferguson, the former manager of Manchester United, played an entirely unliterary role in Watchman's life story. The two of them were directors of Drumchapel Amateurs, a charity that seeks to provide sporting opportunities for children living in the west of Scotland. Watchman was instrumental in obtaining charitable status for it and in raising funds from the business world, football clubs and players. In his time, he played against such Scottish footballing legends as Kenny Dalglish and Graeme Souness.
Profit, people and the planet
Here are just a few projects that have preoccupied Watchman during his 40-year legal career.
The Equator Principles comprise a common baseline and risk management framework for financial institutions that are considering financing projects in the developing or developed world.
They require institutions to look at the environmental threats, if any, of diverting rivers to build reservoirs or mining for minerals, for example. Are communities going to be displaced or their drinking water poisoned?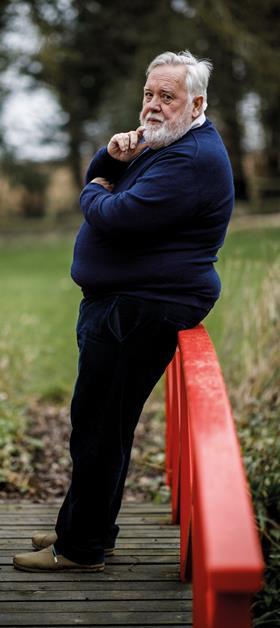 The principles were developed by the World Bank's International Finance Corporation and by 2020 had been officially adopted by more than 127 financial institutions in 38 countries.
The Triple Bottom Line initiative, whereby companies produce not one, but three bottom line accountancy reports, was first proposed by management consultant John Elkington in 1994. These three bottom lines focus on profit, people and the planet, and can be used to gauge a corporation's commitment to corporate social responsibility and to the long-term health of the environment.
The Blended Capital Group (TBCG), for which Watchman currently sits on the ESG advisory board, is an advisory and private equity firm that focuses on deals in frontier markets. Frontier markets, according to a recent article from Reuters Solutions, are less developed than emerging economies, yet are still 'promising' countries with immature public markets, low levels of liquidity, and often unstable political and socio-economic structures.
Watchman has worked with TBCG and Mervyn King – a former judge in South Africa's Supreme Court, not the former governor of the Bank of England – on global webinars addressing 'Covid-19 and its impact on economies and communities'.
Watchman was admitted as a solicitor in 1977 and was a partner, head of planning and environment at top Scottish law firm Brodies between 1989 and 1992. Subsequently, he was admitted to the Law Society of England and Wales in 1994 and was a partner at Freshfields from 1992 to 2006. He was also active on the other side of the Atlantic, serving on the American Bar Association's (ABA) contaminated land committee and speaking at the ABA's annual conferences.
There is much more. He is a former senior visiting fellow at the London School of Economics and has been an honorary professor in the school of law, University of Glasgow, since 2014. He was the CEO of his own consultancy, the Quayle Watchman Consultancy from 2008 to 2019 and is board adviser to a number of environmental and sustainable investment charities.
Starting as long ago as 1978 (Fair Rents: Ignoring the Experts, Scots Law Times), Watchman has written numerous books and academic articles on a diverse range of subjects. Common threads running through them are concern for the environment, including 'green' buildings, alternative energy sources, climate change, carbon control, contaminated land and environmental pollution. He argues passionately for robust social and environmental impact assessments of judicial and administrative malpractice, and for these to be carried out by government bodies, sponsors and financial institutions. Business and human rights is also on his radar, especially the right to shelter, corporate and social responsibility, voluntary and compulsory transparency, and the accountability of decision-makers in respect of international environmental law.
'Despite everyone's best efforts,' he tells the Gazette, 'we don't have a hope of getting to net zero unless BP, Exxon, EDF and the rest of the usual industrial polluting suspects come on board. There is no Planet B.'
One solution, as proposed in the 2005 so-called Freshfields Report, which Watchman and colleagues compiled under the aegis of the UNEPFI, is to treat ESG priorities as a holistic part of a company's or law firm's practice.
'There is the attitude that business is business, and the business of business is to make money. An ESG-led company may decline to profit from a major polluter... but it's a sad fact that such companies are often profitable'
ESG environmental criteria usually include issues related to a company's ownership of contaminated land, its disposal of hazardous waste, management of toxic emissions, or compliance with government environmental regulations. Social criteria, on the other hand, look at a company's business relationships: does it only work with companies that share these environmental and other values? On the subject of governance, does the company use accurate and transparent accounting methods and are shareholders allowed to vote on important issues? Does the company use political contributions to obtain unduly favourable treatment or engage in illegal practices?
Even if a company meets these requirements, comments Watchman, banks and corporate investors still might not get behind it. 'There is the attitude that business is business, and the business of business is to make money. An ESG-led company may decline to profit from a major polluter or one that uses child labour, for instance, but it's a sad fact that such companies are often profitable. Are the ESG-inspired directors guilty of failing in their fiduciary duty to shareholders, which includes acting in their best interests – in this instance, best financial interests? Should the directors be required to allow the pursuit of profit to override ethical concerns (provided such action is legal)? Would that not contradict all notions of socially responsible investment?
'All is not lost, however. Firms and companies all over England and Wales are developing ESG practices.' Unilever chief executive Alan Jope, he points out, leads a business spread across 190 countries and serving 2.5bn people every day and credits ESG with being Unilever's 'hottest recruitment button. Nestlé, moreover, has just announced a new policy on restricting child labour on its plantations. Younger people, in particular, are keen to join ESG-compliant companies. But all is not perfect. Yet.'
Much of Watchman's work has had an international aspect, this despite the apparent parochialism of coming from one end of what he describes as 'the longest 40 miles in the world'. That is the distance from Glasgow to Edinburgh. He explains: 'It is easier to get a Glaswegian to go to southern Africa than to Edinburgh. There is mutual distrust between the two cities.'
Watchman, who has lived, studied and worked in both cities remains non-committal about such stereotyping. Southern Africa, on the other hand, has played an important part in his pro bono support of the rule of law. He financially supports charity Protimos and has for some years worked closely with its founder, former professional opera singer and now environmental barrister Fiona Darroch.
Protimos, an ancient Greek word meaning 'honouring value', is an organisation that challenges the unjust exploitation of communities in southern Africa. It does this by training young local lawyers to support communities in asserting their legal rights. 'The rule of law is one of the most effective tools available to alleviate poverty and fight injustice,' Watchman says. 'The power of legal precedent means that a ruling can have effects far beyond the community that it directly impacts. The rule of law depends on effective and well-trained lawyers, competent and wise judges, and strong legal frameworks. Protimos sets out to achieve these very ends.'
One of Watchman's newest ventures dates back to just last year when he became chair of the advisory board of not-for-profit Lawyers for Net Zero. This is a community of in-house lawyers who are united in their commitment to creating a sustainable future for everyone by persuading certain industries to stop polluting the world's air, water and land.
'In-house lawyers are a resource that can't compel, but can nudge an industry in the right direction. That is one reason why I tell young lawyers that our profession is a noble one. Keep reminding yourself that you can genuinely make a real difference'
Why in-house lawyers specifically? Because in-house lawyers are always 'at the table' when big decisions are made, particularly when regulations, new projects, risk, and compliance are considered. They provide organisations with the legal licence to operate. They are also often the go-to advisers on a broad range of issues beyond purely legal matters, such as the resilience of their supply chains and alignment with wider ESG impacts.
'They are uniquely positioned to make a real difference, not by persuading their employer to stop mining minerals or extracting oil, for instance, but by persuading management to go about their business in a way that doesn't poison or otherwise wreck the environment, and that doesn't displace communities from where they have lived for generations.
'In-house lawyers are a resource that can't compel, but can nudge an industry in the right direction. That is one reason why I tell young lawyers that our profession is a noble one. Keep reminding yourself that you can genuinely make a real difference.'
That Watchman has done just that would seem to be irrefutable.