I was surrounded by lawyers from a young age. My father was senior partner of a London law firm and chair of the Law Society's legal aid committee. Many of my family members have been solicitors, barristers and judges. Growing up, I was often told that I had a flair for arguing and that I should pursue a career in law.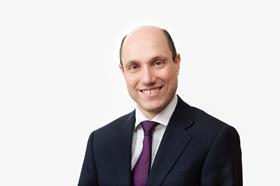 I was fortunate to have trained at a general practice, where I was able to gain a wide experience and meet contacts early on in my career. Such experience is a good grounding for working in family law where our clients own companies, land, etc.
I have been practising law since 1996 and the most unsettling challenge has been the removal of most legal aid, particularly in family law.
The use of IT in law, and working in an environment that actively encourages people to avoid using lawyers, has also been a challenge. Given the vast volume of information on the internet – not always correct – a lot of the public feel they do not need to consult a lawyer. I believe it is imperative that lawyers are still seen as go-to trusted advisers. It is the soft skills and hard law knowledge we offer over a simple internet search that clients benefit from.
A career in law instils a method of how to work things out logically, and ultimately makes you a more liberal person. It has helped me understand topics such as governance, as well as housing and other areas relevant to daily life.
In essence, being a lawyer involves project management similar to my experiences training for marathons – if you work very hard, you see good results.
The incredible thing about family law is that you have the ability to move someone out of a difficult period of their life and into a better one. I have had the privilege of making positive changes in many lives, whether it is a pensions share or where someone is going to live – it is extremely rewarding.
A real issue in family law is that going to court has become a daunting experience due to overcrowding, and the lack of time and resources.
The most difficult type of client is the argumentative client. We sometimes see clients doing the opposite of what we advise – making them more likely to litigate – and this can make the case much more difficult to settle.
I do not like how things are going with cohabitation law. That area of law does not reflect modern life or how people choose to live, and lawyers are often forced to advise clients on outdated law.
One of the most pleasing changes in family law is the development of organisations such as Resolution. I am chair of Resolution's cohabitation committee.
Lawyers have developed better and innovative ways of helping clients to resolve disputes rather than using the courts. However, a real issue in family law is that going to court has become a daunting experience due to overcrowding, and the lack of time and resources to examine cases. This often leads to a brutal ending, especially in divorce cases.