'Idealist' Tamsin Allen acquired a taste for fighting miscarriages of justice by taking up one of the biggest causes célèbre of the post-war era. Now she has the pedlars of 'fake news and lies' in her sights, reports Jonathan Rayner
BIOG
EDUCATION
Walthamstowe Hall, Sevenoaks
Lancing College, West Sussex (1979-81)
Balliol College, Oxford, history degree (1982-85)
Teaching English, Rome (1986-87)
Law conversion course, City, University of London (1995-96)


ROLES
Training contract, Birnbergs (1996-98)
Bindmans (1999)
Bindmans, partner (2004-)


KNOWN FOR
Law Society Excellence Awards private practice solicitor of the year, 2019
Board member of Hacked Off, which works closely with victims of press abuse and also advises members of the public
'I can't resist a hard-fought piece of litigation,' confides Tamsin Allen, Law Society Excellence Awards private practice solicitor of the year 2019. Her 20-year career to date confirms her combative leanings. During her training contract in the late 1990s, she was part of the team that challenged teenager Derek Bentley's conviction for murder and subsequent execution in 1953. More recently, she has acted in cases concerning the misuse of data, press intrusion and the use of 'secret courts' where national security is deemed to be threatened.
She has also been active in other causes célèbres. These include campaigning for electoral reform to address 'fake news and lies', and for crowdfunding to protect individuals and small organisations battling litigious claimants with deep pockets such as big business and national newspapers. The Regulation of Investigatory Powers Act (RIPA) has not escaped Allen's attention, either, and nor have the amorous activities of certain undercover police officers.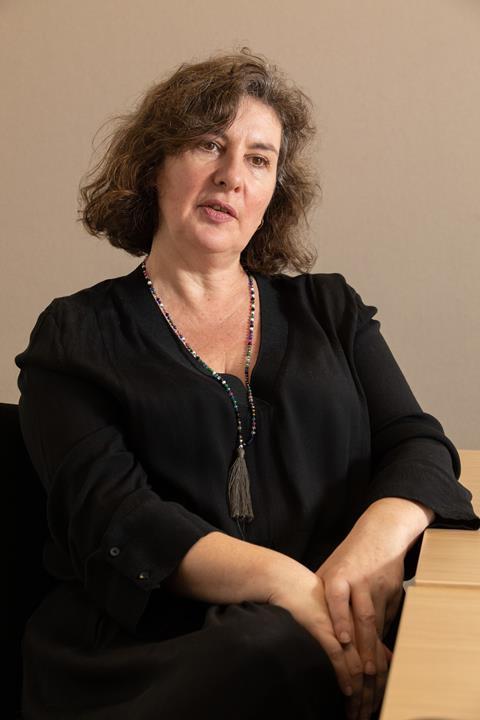 So how did it all start for a woman brought up in rural Kent? After finishing her schooling in 1981, she took a year off to travel in Australia and the South Pacific before going up to Balliol College, Oxford. She graduated with a history degree in 1985 and, still deaf to the call of the law, moved to Rome to teach English as a foreign language. It was during this time that she gave birth to a baby daughter.
Allen takes up the story. 'By now, I was considering a place at bar school, but two things made me hesitate. One was that I read Bleak House [the mid-19th-century novel by Charles Dickens which satirises the slow pace of the British judicial process]. The other was that 30 years ago, it was very difficult for a single mother to make a living as a barrister.'
The years passed in motherhood and more teaching until, now intent upon becoming a solicitor, she enrolled on a conversion course at City, University of London. 'I'd always wanted to practise in the area of human rights and miscarriages of justice,' she says. 'I was an idealist, determined to challenge injustice.' The first step towards fulfilling this ambition was a training contract with pioneering human rights firm Birnbergs (now Birnberg Peirce).
She recalls: 'The firm had already secured a pardon for Derek Bentley, but his sister, Iris, wanted to see the conviction overturned. And so Ben [Benedict Birnberg] gave me, a trainee, the job of going through the files and preparing a case to put before the Criminal Cases Review Commission. It was a baptism of fire and, when we were successful and saw the conviction overturned, it remains one of my favourite moments in my 20 years in the law.'
Upon qualification, Allen moved to Bindmans, another pioneering London-based firm that focuses on human rights and miscarriages of justice. 'Ben Birnberg and then Geoffrey Bindman,' she muses. 'Two giants in my world.'
Allen was immediately sent to work on the case of James Hanratty, who was hanged for murder in 1962. Hanratty's family, like Bentley's family, was convinced that there had been a miscarriage of justice. They cited witnesses who placed him more than 200 miles away from the scene of the murder. They also tried to cast doubt on the DNA evidence, alleging that the DNA testing in this instance had been compromised by cross-contamination. Samples from the crime scene, they claimed, had been stored in the same container as samples taken from Hanratty himself.
It was in the pursuit of DNA evidence that Allen attended the exhumation of Hanratty's body. 'It was night time,' she recalls, 'and felt quite Victorian. It was a macabre experience and very disturbing for the family.' The conviction was not overturned.
'LET HIM HAVE IT, CHRIS!'
That was the ambiguous phrase that 19-year-old Derek Bentley was alleged by the police to have shouted to his accomplice, Christopher Craig, before Craig shot and killed PC Sidney Miles in 1952. The pair were attempting to burgle a Croydon warehouse.


Did Bentley mean, as the police claimed, that Craig, 16, should shoot at the police? Or did his words mean, as his defence maintained, that Craig should surrender his firearm?


Craig was too young to hang but the scales of justice were weighted against the 'educationally subnormal' Bentley from the outset. As the late legal journalist and broadcaster Marcel Berlins reported in an article for the Independent 20 years ago: 'Unfortunately, Bentley had the bad luck to be tried and sentenced by one of the last of the hanging judges, Rayner Goddard, the Lord Chief Justice.'


Goddard, Berlins stated, had 'viciously punitive' views on all aspects of criminal justice policy and gave a 'highly biased and legally incorrect summing-up to the jury'.


Bentley's conviction for murder was finally quashed by the Court of Appeal in 1998, with the help of – among others – Tamsin Allen. Sadly, Bentley's sister Iris, who had led the campaign for a posthumous pardon, had died the previous year.
Moving on from her earliest days in the law, what is Allen most passionate about now? 'Electoral law reform,' she replies, 'and the proliferation of data. Our present electoral system is a creation of the Victorian era and acknowledges paper campaigns only. It takes no account of the use of social media data to micro-target voters, for example. Fake news and lies are a real problem because they can be sent electronically to, say, just one individual on a certain street. They don't become part of the national debate. Messages appear in the inbox and are then deleted. Nobody else knows it's happened.'
She points to the fears stoked during the 2016 Brexit campaign by Turkey's supposedly imminent accession to the EU. Leave activists warned of the economic and cultural threat of 70 million Turks migrating to the UK. (Turkey's application for full EU membership remains stalled.)
In an interview given to Law Society Excellence Awards sponsor Law Staff Legal Recruitment, Allen spoke about the 'pressing' need for the reform of electoral law. 'We have a system which is totally unfit for purpose and becoming more so every year. Radical reform is needed immediately to ensure democratic legitimacy. Accountability, criminal offences, data and targeting, electoral spending rules and procedures – all need urgent attention.'
'Fake news and lies are a real problem because they can be sent electronically to, say, just one individual on a certain street. They don't become part of the national debate'
Connected to her passion for electoral law reform, Allen is representing two whistleblowers who helped instigate the Facebook-Cambridge Analytica data scandal that erupted in early 2018. Christopher Wylie, a former Cambridge Analytica data consultant, had released a cache of documents to the Guardian newspaper revealing that Cambridge Analytica was in unauthorised possession of personal private data from up to 87 million Facebook user accounts.
This data, Wylie alleged, was obtained in order to create targeted digital advertising campaigns to support, among other initiatives, the Brexit campaign. These campaigns were based on psychological and personality profiles mined from the Facebook data which Wylie had commissioned in a mass data scraping exercise.
Data scraping, also known as web scraping, is the process of importing information from a website into a spreadsheet or local file saved on your own computer. It is one of the most efficient ways to get data from the web, and in some cases to channel that data to another website.
Allen, who has acted for him from 2017, describes her role as 'advising on strategy and wider legal issues arising out of the information Wylie has brought to light about Facebook, Cambridge Analytica and the Brexit referendum'. This work, according to Bindmans' website, has included 'advice in relation to exposing confidential and contentious information safely; (and) giving evidence to the (UK) parliament, (US) congress and senate, and the European parliament.'
Praising his 'brilliant lawyer', Wylie says: 'Because of her, I have been able to tell this story. Whistleblowers need protection, they need help, they need defence.'
'We have an electoral law system which is totally unfit for purpose and becoming more so every year. Radical reform is needed immediately to ensure democratic legitimacy'
New evidence has emerged in recent days. The Guardian reported on 4 January that Cambridge Analytica was previously active in 68 countries worldwide. This intelligence comes from the leak of 100,000 documents from the now defunct company.
Allen is also acting for Shahmir Sanni. Sanni is a whistleblower who supplied evidence to the Electoral Commission and the media that two organisations for which he had worked – Vote Leave and BeLeave – had breached spending limits during the build-up to the referendum. He also claimed that the two organisations were run jointly, and effectively one and the same. The Electoral Commission fined Leave.EU £70,000.
In addition to helping guide Sanni's strategy in obtaining the evidence and statements that led to the Electoral Commission's finding against Leave, Allen is now acting for him in a claim against the Home Office for revealing his sexuality at the time he blew the whistle. (He was 'outed' as gay by Theresa May's then political secretary, Stephen Parkinson – with whom Sanni had had a relationship during the campaign.)
'Probably the most rewarding work that I've undertaken is acting for ordinary people caught up in extraordinary circumstances'
Also related to the misuse of data, Allen has also advised people who have fallen victim to databases designed to help companies meet their due diligence obligations and to identify potential criminals with whom they are considering working. Allen says: 'This is another example of the proliferation of data. They use sophisticated search mechanisms but if, as sometimes happens, they get it wrong, then it is difficult to delete erroneous data.
'These mistakes can happen because the search engine has unearthed a tiny report in a local newspaper, for instance. Or because of different legal systems in different jurisdictions, where someone may be convicted at first instance in a certain jurisdiction, but the conviction is only subsequently ratified once it has been through the appeal process. Victims often only discover there's a problem when their bank account is frozen, by which time they may already have suffered reputational damage.'
One inexplicable mistake that verged on the ridiculous concerned an animal rights activist who released guinea pigs from captivity before they could be used for medical experiments. She was subsequently classed as a terrorism financing risk.
As the interview draws to a close, Allen is asked to touch briefly upon other highlights of her 20-year career. She responds: 'Probably the most rewarding work that I've undertaken is acting for ordinary people caught up in extraordinary circumstances. I'm thinking particularly of whistleblowers coming up against the spending power of big business or of victims of phone-hacking confronted by intimidatingly large legal teams funded by the national press. My role is to help victims and whistleblowers navigate safely through the legal pitfalls and to emerge on the other side with their reputations and sense of self-worth restored.'
And finally, what was the low point of her career? She repeats what she told the Gazette in February 2018: 'Watching access to justice becoming a privilege rather than a right thanks to the inhumane dismantling of a comprehensive legal aid system. But I suspect the real low may come after Brexit.'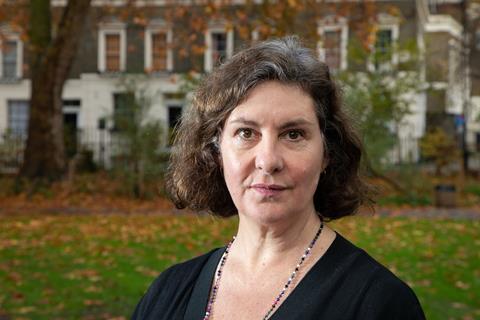 Image credit: Jonathan Goldberg