Much more needs to be done to stop vulnerable people getting lost in the criminal justice system, says solicitor of the year Chloe Jay
BIOG
Born: Petersfield, Hampshire
Education: University of Nottingham (English and Philosophy), 2001-2004 Guildford Law School (law conversion course), 2004-2005
Roles: Footner & Ewing, Southampton (training contract, qualification and higher rights of audience), 2005-2012 Shentons, Winchester (partner and head of crime (2016), equity partner (2020)), 2013-present Defence representative on the Hampshire and Isle of Wight LCJB
Known for: Law Society Excellence Award 2020, solicitor of the year, private practice
Criminal defence solicitor Chloe Jay, the winner of this year's Law Society Excellence Award for private practice, has 'the best job in the world'. She says: 'There's just nothing more engaging and human than the stories in the criminal justice system.' She is passionate in her support for the vulnerable and much in her daily work is committed to seeing girls and women join and advance in the profession.
Her achievements speak for themselves. Jay is believed to be the youngest solicitor (28) ever to have appeared before the Court of Appeal. In the intervening years – she is now in her mid-30s – Jay went on to become head of crime at Winchester firm Shentons and the defence representative on the Hampshire and Isle of Wight Local Criminal Justice Board (LCJB). This LCJB, in common with others across England and Wales, brings together agencies such as the police, courts and Crown Prosecution Service (CPS) to deliver fair and efficient criminal justice services.
The prestigious role of LCJB defence representative reflects the respect that Jay's work has earned her. And yet, she confides, elements of her day-to-day work make her 'want to scream'. She has grown inured to 'disparaging comments', not only from politicians railing against being 'hamstrung by leftie lawyers' and from right-leaning sectors of the media, but also from fellow lawyers who believe that defending the guilty is 'immoral'. She no longer cringes whenever, after an all-night session at a police station, she hears herself characterised as a 'loophole lawyer'. She adds: 'I'm not in the market for making vexatious claims.'
But nothing can quell her impassioned rage at the injustice imposed upon so many clients whose mental health problems and personality disorders are regarded by the police, CPS and courts as crimes in themselves, rather than as mitigating factors. Britain's prisons are packed with people who should be receiving medical attention rather than incarceration, she observes. That, however, is the extent of her sometimes negative feelings towards her chosen vocation. 'Criminal defence practice is fulfilling,' she states, 'and I intend to keep on doing it.'
So what prompted Jay to become a lawyer and, specifically, a criminal defence solicitor? She replies: 'I was 13 and my school had arranged work experience with the CPS. I saw a whole trial unfold. The defendant was accused of grievous bodily harm, but claimed that he was acting in self-defence. Who to believe? The defendant was found not guilty. By then I was hooked. The entire process was fascinating.'
Age concern
The number of newly qualified lawyers training for criminal defence is a cause for concern, Jay laments: 'The youngest duty solicitor on the Isle of Wight is 55. There is nobody in their 20s on our 25-strong duty rota; most are in their 60s, 50s or 40s, with a few in their late-30s. We are losing people of my age group – mid-30s – to the CPS, which can offer career progression, a pension, a better salary and job security.
'People are turning their backs on criminal defence because of the money. The average starting salary is around £24,000, which isn't much when fresh out of law school with massive debt. Add to that politicians and some in the media calling us fat cats and enemies of the people, while most TV dramas portray us as grey individuals intent upon foiling the best efforts of the police. It's really no surprise that young lawyers seek different practice areas.'
Jay may have been 'hooked', but that did not deter her from reading English and philosophy, rather than law, at university. The law's siren call prevailed, however, and she went on to sit a law conversion course at Guildford Law School followed by the Legal Practice Course, studied at weekends while working as a paralegal. She secured a training contract at Southampton firm Footner & Ewing, where she remained for seven years, gaining higher rights of audience. She moved to Shentons in 2013 and is now an equity partner and head of the crime department.
Would Jay point law students towards building a career as defence lawyer? 'It is not for the faint-hearted,' she says. 'You hear heartbreaking tales of child abuse and have to witness the blood and guts of post-mortems. I have also developed a niche area of expertise in road death cases, which can be harrowing. There but for the grace of God, you find yourself thinking, where somebody has suffered a momentary lapse of concentration or their medication has gone wrong. It is a nightmare, not only for the families of the deceased, of course, but also for the accused who are often hopelessly traumatised. As the lawyer, you often get into the physics of the crash – speeds, stopping distances, vehicle weight – as well as graphic descriptions of the horrific injuries. Often the trial's outcome is down to the defendant's word because the experts cannot agree. But, again, there is always a human story at the heart of every case.'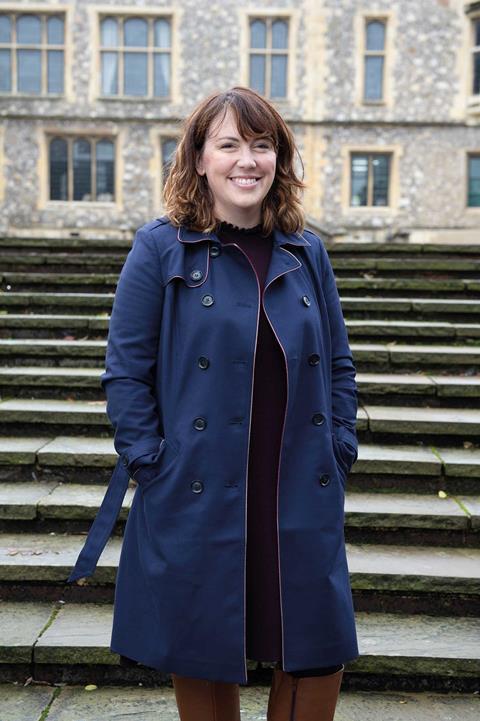 Does Jay have a role model who exemplifies the best of defence lawyer practice? She nods. 'Gareth Peirce.' London human rights firm Birnberg Peirce director Peirce was memorably portrayed by Emma Thompson in the 1993 film In the Name of the Father. The film told the story of the Guildford Four, who were wrongly convicted of planting an IRA bomb that killed four people in 1974.
What are the main challenges facing the criminal justice system? 'Funding,' Jay replies without hesitation. 'Police officers are struggling with more cases than ever so, although suspects at police stations still always have a legal aid-funded lawyer [unlike in most civil cases], the temptation is to take the easy option of pushing cases through to meet targets.'
She gives the example of a client who is suffering from foetal alcohol syndrome. This condition is caused by the mother drinking alcohol to excess during pregnancy, resulting in a child born with mental and physical disabilities. The condition is irreversible. 'My client, who can't live unaided, is embroiled in a prolonged case where he is accused of perverting the course of justice. He cannot understand what is going on and yet is still being taken to court. I asked for his case to be reviewed, but the CPS insists that the prosecution is in the public interest. The case has now been running for two-and-a-half years. We could have pleaded guilty, which would have meant that the trial was completed and the firm paid. But that wouldn't have been right. My client is a sweet lad.'
One reason, explains Jay, why she feels so passionately about the treatment of vulnerable defendants is that they 'get lost in the system'. It is so often, she says, a case of Catch-22. 'Medics cannot treat them because they are still abusing substances and so we go round and round in circles. Frequently they are too ill to give instructions or we cannot get in to see them, but the prosecutions go ahead. The effect is to criminalise mental health problems.'
Jay has a full caseload as well as LCJB and childcare commitments. Does she also find time to meet her responsibilities, as head of crime, to her team of six? 'My crime team is all women and I am determined to see them progress in the profession. I personally trained our paralegal to obtain her police station accreditation. I also supported a member of my team to become a higher-rights advocate. She was able to take time out from fee-earning to study for the qualification.'
How important have her own higher rights of audience proved? 'It is a step up from the magistrates' courts,' replies Jay, 'where there is no jury, the judges are not legally qualified and some of their decisions can be disappointing. At the Crown court, on the other hand, the judges are experienced lawyers. And I really enjoy jury trials.'
What more assistance has Jay given to team members and colleagues? 'I encouraged another colleague to become a mental health first aider and also helped a junior woman staff member to secure a marketing apprenticeship. And an important part of my role on the LCJB is to try to inspire women in the profession to aspire higher and achieve more.'
Police stations can be intimidating places. I once had a client, who later went on to murder someone, who scared me so much that I rang the alarm bell. The police staff reacted promptly, but unfortunately ran in the wrong direction
On a different matter, Jay researched and implemented a scheme that saw everyone at Shentons, irrespective of role, receive a bonus.
What advice would Jay have given to her younger self? 'Keep going and don't listen to anyone who says you can't do it,' she says. 'Remember that mental health problems can manifest as rudeness or aggression; don't take it personally because earlier and better intervention could have avoided the issue altogether.
'And don't be afraid to admit you're afraid. Police stations can be intimidating places. I once had a client, who later went on to murder someone, who scared me so much that I rang the alarm bell. The police staff reacted promptly, but unfortunately ran in the wrong direction. I survived, however. Why do it if you're afraid?, a policeman asked me. Because what I do is essential to ensuring a fair trial. The court must know all mitigating factors so that the process runs smoothly and right.'
Finally, if given free rein and an unlimited budget, what improvements would Jay make to the criminal justice system? 'I would ensure that we could have multi-agency meetings where everyone – doctors, social workers, lawyers, psychologists, police and prison services – come together to make decisions together, like they do with public law decisions regarding children. But even then, the process might not work. They could all agree that this person is unwell and needs to be sectioned, but they are then told there is no hospital bed available, or that the accused is from outside the NHS area, or that the budget has been exhausted.
'I don't mean to be defeatist, but I fear that things will not improve unless the government invests substantially in the criminal justice system. Otherwise, the accused, even if [they have mental health challenges], will continue to go it alone. There will never be a guardian, as there is in family proceedings, to get them through the process. It's all an uphill struggle, but it's still the best job in the world.'