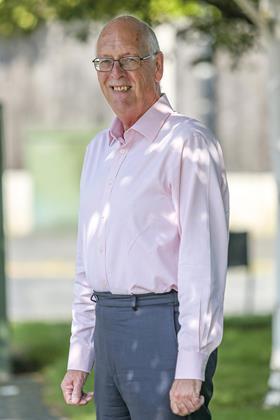 Source: SWNS
BIOG
Born:
Retford, Nottinghamshire
Education: Retford King Edward VI Grammar, Birmingham Polytechnic
Roles: Manager, Thomson McLintock (1978-1984), Managing partner, Bentley Jennison (later RSM Bentley Jennison, 1984-2009), Executive director, RSM Tenon (2009-2012) Director, RSM International (2008-2012) Chief executive, Linder Myers (2014-2015) Executive chair, Metamorph Group (2015-present)
Known for: Leading consolidator Metamorph Group's acquisition of legal businesses, including Linder Myers and QualitySolicitors
To get a sense of the unease felt by many solicitors when law 'franchises' like QualitySolicitors started to appear in 2010, it is worth recalling the context. The Legal Services Act 2007, based on ex-banker Sir David Clementi's review of legal services, had just come into force. It simultaneously liberalised the rules on law firm ownership and ushered in a new regulatory architecture that prioritised the interests of 'consumers'. The act's express intention was to shake up the legal market. 'Tesco Law' was widely predicted, as it was assumed big brands would displace 'old-fashioned' practices – and this talk of consumers (not clients) and brands (rather than partnerships) fed such expectations.
We saw a lot of commonality between a legal services business and accountancy practice. Not exactly the same, but a lot of commonality. We thought that what we learned over many years could be applied to the legal sector
In a short space of time, QualitySolicitors, Highstreetlawyer.com and Co-op Legal Services were established, giving a new feel to the legal sector. When QS's 15 member firms rebranded under a single identity, it was confidently predicted that 'hundreds' of firms would join; changing the face of the high street yet fending off the threat from Tesco (which never materialised).
It says a lot about the way the market actually developed that Tony Stockdale, executive chairman of Metamorph Law, which has bought QS, does not use such breathless hyperbole. And it is possible that the 'consolidator' Metamorph is the 650-person legal services outfit you have not heard of. The firms it has bought, starting with the financially troubled Linder Myers in 2016, all retain their individual brand identities, and Stockdale presents each one as a careful purchase.
'I'm from the dark side, I've been an accountant,' he begins. Stockdale started his career at Thomson McLintock, a forerunner of KPMG, which he left in 1984 to set up 'a tiny accountancy practice', Bentley Jennison. 'We were a consolidator,' Stockdale says. 'The client base we aimed for was corporate – some private client work, but primarily corporate. Over the years we grew into a national practice with a number of divisions, audit and consulting, internal audits and risk management… tax.'
In 2007 Bentley Jennison became part of the RSM Network. 'That was a game-changer for our business,' he recalls. 'We were part of an enormous global network, number six in the world.' Within a year Stockdale was on the global board of RSM and in 2009 RSM merged with Tenon.
Popular front
Metamorph Law is owned by 29 shareholders, although 'the majority of those shareholders are very small as a percentage', executive chair Tony Stockdale explains. 'There are three to four who are "meaningful" shareholders. Of the 29 people, roughly 50% work in the business, and in addition – and this is one of the benefits of our corporate structure – 5% of our equity is owned by an employee benefit trust (EBT). So, everyone in the over 650 people in Metamorph is indirectly a shareholder… via the EBT. In addition a number of our senior people who are helping to drive the business forward also have share options. So, though we're not a "John Lewis" partnership entity, we do believe in properly sharing equity and capital value among those people that are helping to create it.'
Learning from failure
But RSM Tenon failed, and was sold to Baker Tilley in a pre-packaged administration in 2014. While is was accounting errors and misstatements of its financial position that made the headlines in the business press, Stockdale took away some wider lessons from its collapse.
'Why did RSM Tenon fail?' he reflects. 'I think this is an important point – because it was not one business. The old Tenon business was primarily almost like a franchise. In my experience of professional services, if a business is going to work on a national basis you have to bring it together – have common policies, common procedures, people sharing information. In particular, a client has to be a client of the business, not simply of the fee-earner looking after the client at the particular point in time.'
Stockdale and a few colleagues from the old RSM Bentley Jennison business then started looking at the legal sector. 'We saw a lot of commonality between a legal services business and accountancy practice,' he says. 'Not exactly the same, but a lot of commonality. We thought that what we learned over many years could be applied to the legal sector… in terms of a client being a client of the firm, being one firm, not being a franchise-type operation.
'All of that is fundamental,' he adds, 'and what is also vital is communication and being, frankly, straight with people. If something is going well, don't be afraid to say so.'
They set up Metamorph and, in May 2016, bought north-west firm Linder Myers. The latter had itself expanded rapidly through mergers, but by February that year had called in the administrators.
I think I can fairly say that in virtually every deal that we've done we have learned something – our business has been better as a consequence of acquiring a business and we've changed
'Our model is to acquire high street legal practices, private client practices,' he explains. He contrasts the way many law firm private client practices view a client with the way an accountancy firm would view a corporate client. There is a team 'to look after a corporate client', but often just one individual to serve a private client.
'This goes back to what I said earlier,' he stresses. 'It's vitally important that the business appreciates that the client is a client of the business. Therefore, that the business can satisfy the wider needs of the client, but [with] the individual [lawyer] doing a particular piece of work.' Elsewhere, this has been labelled cross-selling.
Metamorph's targets for purchases need to be willing to change, Stockdale says. 'If we feel that the practice is unwilling to change then we will walk away – even though that practice may be fairly solid.' The willingness to change should be mutual, he argues: 'I think I can fairly say that in virtually every deal that we've done we have learned something – our business has been better as a consequence of acquiring a business and we've changed.'
That learning comes from seeing what is good in the acquired firm's policies and procedures. 'The Metamorph group will change where the practice that we're acquiring does something better than we currently do,' he says.
What else does a typical target firm need? It would be unlikely to have a turnover below £2m, Stockdale says: 'Not because those smaller businesses are poor businesses; simply, it would be a real challenge for us to achieve the level of return that we're looking for from our operations. So, scale is important.'
He will look closely at 'the quality of the people in the business, because frankly in a professional services business… if you have good, quality people, almost certainly the service that's provided and the quality of the client base will also be good'. Also important is a good professional indemnity claims record.
With a purchase done, he says, 'we're looking to actively sell into the client base, but properly sell into the client base, not pressurise the client base'. There are 'natural links based on a transaction or based on the key core transaction that one should get to… sell around… we're looking for people who want to be proactive in managing and working with and servicing a client base, not simply reactive'.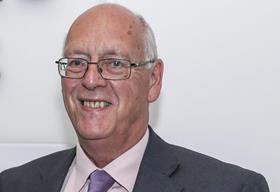 Discipline over location
While the names of acquired firms and their local identities survive, Metamorph also has national operations directors for trusts and estates, dispute resolution, family and conveyancing. 'Our management structure is not based on geography and that's a really important point. Our management structure is based on disciplines,' Stockdale explains.
Each national head is the 'MD' of that discipline and reports to Stockdale. The national heads have regional leaders (most Metamorph acquisitions aim to broaden its geographical coverage, he says). 'We have to make sure that within an office, within a location, people are working together across disciplines.' Other national heads cover important non-fee-earning functions like marketing, IT, finance, HR and compliance.
Within regions, there is 'the role which I'll call "senior partner",' Stockdale explains. 'That role is to ensure that we have the right profile in the local marketplace and the brand has the right profile, because most of our businesses are actually brands not separate entities. Also that person looks across the whole of the office to assess and encourage people to work together across disciplines.'
So far, so good. But why purchase QualitySolicitors? QS is, after all, a brand and not a firm, and care has been taken with other purchases to maintain local identities. QS, by contrast, had national TV adverts to promote its unified brand. And as Stockdale says of the firms acquired: 'To change those names to Metamorph, for instance, we think would be damaging. If we were focusing on corporates clients our view may be different, but private clients like dealing with the same business, dealing with the same people and we have no plans to change that.
'QualitySolicitors, the brand and the entity, has had a pretty chequered life,' he notes. 'However, what lies behind QualitySolicitors are two things really. The quality of the members, 35 of them, which is good – excellent actually. And the team in QualitySolicitors [itself], albeit a small team, that helps and provides services to those members.'
If you're going to operate a business successfully in today's market then you have to properly consider the wider environment. I don't mean environment in terms of 'green', just the wider environment
A crucial attraction, he says, is that the QualitySolicitors network 'geographically does not overlap with the Metamorph office network and we believe and we anticipate we'll be able to build an integrated network of firms working together and hopefully assist… those member firms to make more profit.' That can happen 'in a number of different ways, by increasing the top line fees and also better utilising the buying power of an integrated network with that network including the Metamorph offices'.
Metamorph 'may or may not' seek to acquire QS member firms, he adds.
A national business that exists as a 'consolidator' is relatively rare in the legal sector. Would, in fact, more competition here be a sign that the model can work long-term? 'We may be one of the few businesses that are doing this on a national basis but it's going on all the time locally,' Stockdale replies. 'I'm certain others will emerge in our space over time and that's fine, you know, that's competition.' To date, though, he says: 'I'm afraid I've been doing this for a long time and I'm not seeing the competition.'
Driving consolidation is the need for investment in 'IT, training, compliance', to gain economies of scale, and to share central expertise, he says. 'Unless one can work efficiently it's not easy to get a return on that investment.'
A headcount of 650 would usually bring any business a higher degree of scrutiny for its corporate responsibility, pay gaps and carbon footprint. How would Metamorph measure up? Does it in fact want to be measured in such ways?
Awareness breeds success
'I think if you view those areas as something which, so to speak, is imposed upon you, primarily as a consequence of scale… then that's wholly wrong,' Stockdale says. 'If you're going to operate a business successfully in today's market then you have to properly consider the wider environment. I don't mean environment in terms of "green", just the wider environment.'
Of the national practice heads, he points out, two are men and two are women. He hopes the culture is, as he intends it to be, 'meritocratic'; and one where Metamorph's people feel 'listened to', reflecting an atmosphere of openness.
And what is next for the new owners of QualitySolicitors? 'We're going to continue to acquire,' Stockdale says. 'I don't foresee a widening of services or service areas,' he adds, though this summer has seen the establishment of Metamorph Financial Management, a financial services business, 'because many of our clients need and or should have access to good quality financial advice'.
Stockdale concludes: 'We see a tremendous opportunity to be hopefully at the forefront of building a private client professional services business – but built on law [and] legal services.'