The City's first general counsel to a law firm talks to Eduardo Reyes about the groundbreaking regulatory work that shaped the world of elite firms
BIOG
Born: Cambridge, 1956
Education: Keble College, Oxford (BA English Literature and English Language), 1978; Magdalene College, Cambridge (Diploma, Law), 1979
Roles: Articled clerk, then solicitor, Coward Chance, 1980-1988; Partner, Clifford Chance, 1988; Head of shipping group, Clifford Chance, 1992-1995; Head of combined litigation group, Clifford Chance, 1995-2000; Executive partner and general counsel, Clifford Chance 2003-2021
Known for: Member of Clifford Chance's negotiating team to merge with US and German firms; first general counsel in a City law firm; central role in forming the rules on conflicts governing law firms with corporate clients
Before interviewing Chris Perrin, Clifford Chance's outgoing general counsel, I happen to walk to the park at the top of my road. The park has sweeping views of London and from there you can look east to a cluster of tall towers at Canary Wharf that includes the magic circle firm's global headquarters.
Of course, Perrin, in common with nearly all his colleagues, is not there. He is at home in west London. Counting the solicitors normally based at Canary Wharf alone, the firm has gone from a single location to hundreds – they are everywhere you look and further, from my earlier vantage point. That is a logistical challenge for many, but for Perrin, the global firm's general counsel since 2003, it is also a tough regulatory and compliance challenge.
If he seems fairly calm about this atomisation, it is surely because his career has long been concerned with strengthening the standards and controls City and international firms apply. The City is a now a very different place in which to practise law from when he began.
I don't think there were huge scandals of firms acting inappropriately.

It was just a more innocent and simple time, when one could get away with that approach
Accountant, lawyer or journalist
Perrin read English at Oxford. Invited to discuss his career options, the adviser suggested: 'Well, you could either become an accountant or a lawyer or you could go into journalism.' Journalism didn't appeal, he says. Was accountancy in with a chance? 'It was the time of Monty Python,' he recalls, 'and the idea of being an accountant was just something you laughed at, so I wasn't going to become an accountant.'
Perrin was handed a list of firms: 'One of them was Coward Chance, and luckily they offered me a training contract for articled clerkship as it was then, so I joined as a very naïve new joiner.'
It was 1980, and the 32-partner firm he joined was 'very cosy and, looking back on it, very small'. The partners, he recalls, 'were very intelligent people, very confident, but they weren't aggressive… They just enjoyed doing a good, professional job. Coward Chance wasn't one of the top firms, but nobody seemed to mind about that. They all made a good living and everybody was perfectly happy.'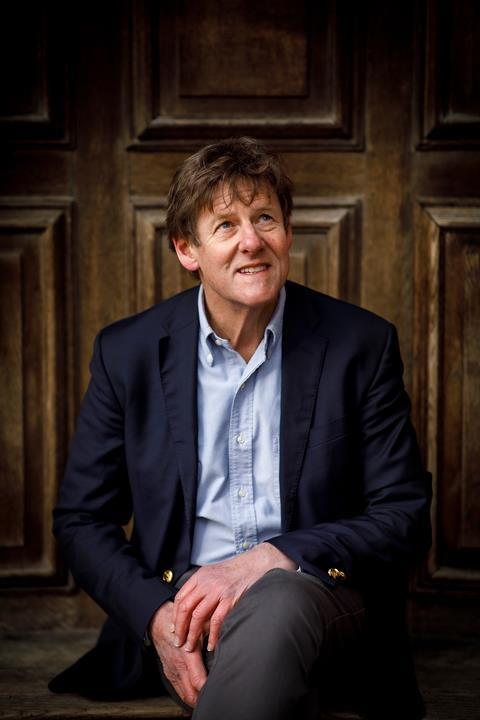 His early days as a solicitor began in the shipping department. He loved the contractual side, but the team was 'starting to struggle financially' as rates for shipping work were increasingly subject to cut-throat competition from boutique firms.
Perrin took on more oil and gas work. This took him to the firm's Jeddah office – an 18-month posting. It was while he was there that the merger with Clifford Turner happened. 'The combined firm of the new Clifford Chance was very much in confident and expansionist mood,' he says, 'and I was probably lucky to be around at the right time.'
He returned to London and the shipping department in late 1987, and was elected to the partnership the following year. He led the shipping group from 1992. When shipping and other contentious practices were combined into a single litigation group, Perrin was persuaded to stand for the leadership.
'I have to say it was partly on the basis that if somebody from shipping didn't win it, whoever did win it would close down the shipping practice,' he recalls. Perrin won by one vote, which also delivered his first serious experience of management.
What had been happening to regulation and governance all this while? By Perrin's account, very little had changed. The firm was bigger, but the regulatory landscape 'was almost irrelevant… we had the rule book, which occasionally we would refer to if we had difficult issues. But apart from that, the Law Society was just not relevant to us. There was virtually no regulation at all that we were aware of.'
The approach of City firms to client conflicts in the 1990s was 'totally amateur', he recalls, with email the most noticeable innovation of the period.
'If you got a new job in, you would send an email to a central person with the names of the parties, who would then produce a printout, which would be sent to you in the internal post,' he recalls. 'The person taking on the job would flick through that to see if they could see any problem and then make a decision.'
Not all firms had that 'central person'. In some, he says, an email was simply circulated asking if anyone had comments. While the systems seemed 'hopeless', he adds, 'they worked all right… I don't think there were huge scandals of firms acting inappropriately. I think it was just a more innocent and simple time, when one could get away with that approach'.
A change of approach
The firm confronted its stance on such matters when it started to look for a US merger partner – a deal for which Clifford Chance would need to show it had its house in order. With the firm's merger with Roger & Wells in the US and German firm Pünder Volhard Weber & Axster came an enhanced focus on risk management.
'I think it brought home to me how vulnerable law firms were,' Perrin muses.
The legal regulatory landscape was also set to change. David Clementi, a banker by background, was tasked with considering ways to open up and liberalise the legal sector.
That meant regulatory reform, ultimately brought in by the Legal Services Act 2007 and changes to the Law Society's regulatory work that saw the creation of the Solicitors Regulation Authority.
The extraordinary thing about it is that ever since then, the decisions coming out of our clearance centre have always been accepted by partners. We don't get arguments
Perrin met with Clementi during the review process. 'I was certainly a strong supporter of his approach that we had to separate regulation from representation,' he says. 'I thought doing that would lead to better regulation of City law firms.'
Such firms, he says, had a common interest in 'making sure we were doing the right thing and not do something to damage the City's reputation.
'We were all doing our own things for achieving that, making sure we had proper standards and so on, but nobody was really checking on us or verifying that firms were taking appropriate steps or ensuring there was best practice.'
The backdrop to the regulator's chequered attempts to effectively regulate corporate law firms (see box above) was a quiet revolution in the way firms like Clifford Chance manage conflicts and compliance.
To return to its merger – while Perrin describes himself as a 'junior' member of the Clifford Chance team negotiating the Rogers & Wells and Pünder deal, he was tasked with checking on ways any conflicts could affect it. He 'rapidly realised there were very big differences' in the US, German and English approaches to conflicts.
In that context, he asked, 'how on earth are we going to rely on partners, as we have done in the past, to get a printout from somebody centrally and to make a decision as to whether there's going to be a conflict problem or not? Because you can't expect hundreds of partners to properly understand US conflict rules or vice versa.
'So that's where I dreamt up the idea of having a centralised team to manage it,' he recalls. That team was operative from 1 January 2000, led by Perrin and staffed by people recruited internally, but 'with technology which was wholly inadequate'.
If the technology doesn't wow Perrin at this distance, the readiness of colleagues to accept the new function's role and power clearly does.
'The extraordinary thing about it is that ever since then, the decisions coming out of our clearance centre have always been accepted by partners. We don't get arguments,' he says.
Early on, the centre's work caught the attention of the Law Society, which recognised 'that the English conflict rules were hopelessly inadequate and unclear'.
A quiet revolution
With the creation of the Solicitors Regulation Authority in 2007, Chris Perrin hoped the SRA would establish relationship managers for City firms, who would also have the function of sharing best practice. 'I wouldn't have had a problem sharing what we were doing through that means with other law firms, because it would have been in the interests of the City as a whole.'
But that was not a path the SRA was set on. At the urging of Perrin and other influential City voices, the Law Society appointed former civil servant Nick Smedley to report on how corporate law firms should be regulated. A sub-strand of the work carried out by the Hunt review of regulation (chaired by former Cabinet minister David Hunt), Smedley recommended a 'Corporate Regulation Group' be created at the SRA – not least because the SRA's location in Redditch and Leamington Spa inhibited 'active engagement'. City firms even offered to pay extra for such a setup.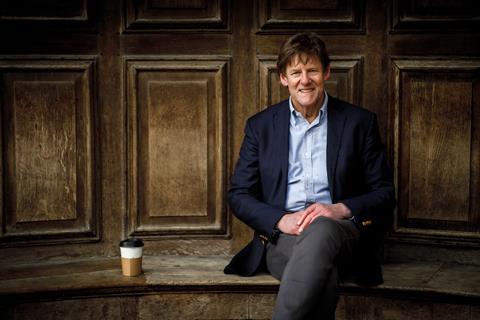 Yet, as Perrin notes: 'The SRA was very reluctant to accept the Smedley report when it first came out.'
In 2010, the appointment of former Herbert Smith partner Charles Plant as SRA chair was an opportunity for a better dialogue between corporate firms and the regulator. 'I had a lot of conversations with Charles,' Perrin says. 'He did a lot to help bring the SRA round to what I thought was the right approach.'
It is disappointing, Perrin notes, that the regulator has still not taken up a role in promoting best practice, but relationship managers became more adept at assessing how large firms manage particular issues. A current proposal that SRA relationship managers handle fewer firms each would also help, he notes.
He was invited to chair a committee to review the rules, and it quickly established that understanding varied considerably between City firms. The committee's recommendations were finally adopted in 2006-7.
'The new wording was quite radical in a number of respects, but it's still the basis of the SRA rules,' Perrin notes. He says 'achieving conflict rules for the profession which work well and have stood the test of time' is one of his proudest achievements, along with playing a part in 'bringing about proper regulation for large firms', and establishing and gaining acceptance for central risk management and conflict rules at Clifford Chance.
A strange time
This is the role he will relinquish in May, when he is succeeded by Robin Abraham, though he will retain a role managing the firm's insurance arrangements and claims. He does this at a strange time for the profession, the City and his firm.
'I am deeply impressed by the way in which law firms, including our own, have managed to translate into remote working. It was seamless and effortless in a way that I never thought possible,' he says.
'I think what we do need to worry about is culture,' he reflects, 'and the difficulty of maintaining or, even worse, changing culture while we're all working remotely.
'Culture is very important in the context of all our risk management processes and creating or strengthening a good compliance culture, because there are so many demands on us now through regulation.' As Perrin is keen to stress: 'If we don't have a good culture of compliance, we're going to fall down.'