In year two of a teak-hard market for professional indemnity insurance, premiums continue to rise amid concerns about capacity. But are we over the worst? Eduardo Reyes reports from the latest Gazette roundtable discussion
At the table
Rhian Howell, RPC
Ed Anderson, Browne Jacobson
Robert Crossingham, Weightmans
Claire Collinson, Reynolds Colman Bradley
Linda Lee, Law Society PII committee
Frank Maher, Legal Risk LLP
Alain Orengo, Plexus Law
Stephen Ward, CLC
Tim Shepherd, Mayer Brown
Ed Pickard, Miller Insurance
Patrick Bullen-Smith, Hera Indemnity
Brian Boehmer, Lockton
Eduardo Reyes, Law Society Gazette
The increase in the cost of mandatory professional indemnity insurance for solicitors last year was eye-watering for many. Even for well-run practices with exemplary claims records, a hike in premiums of 30% or more was common.
The Gazette's annual PII roundtable discussion has run since 2015. How does 2022 compare?
'Conditions are improving, but we're far from out of the woods yet,' Brian Boehmer of broker Lockton begins. 'The pendulum of power is still firmly with the insurers, but I think the marketplace is probably split into three now.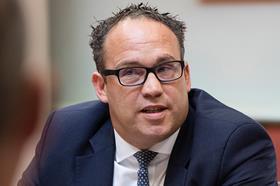 'You've got the firms that are performing well, and with modest claims experience with non-property exposures. Then you've got those that are, again, performing well from a claims perspective, but are property-exposed.'
For that group, 'it's still an incredibly challenging marketplace', he adds, 'but… if they're performing well, I'm not seeing a dramatic change, in terms of further significant rate adjustments'. Increases may be 'single digits' for this group, though that is on top of the previous year's rises.
'Then you've got the active claims activity firms,' he continues, which are 'going to experience an incredibly challenging marketplace. I don't think that those firms are going to receive modest adjustments, they'll get to a point which is affordable – just – I suspect.'
'Conditions are improving, but we're far from out of the woods yet. The pendulum of power is still firmly with the insurers'

Brian Boehmer, Lockton
Patrick Bullen-Smith at broker Hera Indemnity, which specialises in smaller partnerships, paints a bleaker picture. 'I think we have another year of hardening rates,' he says. 'Insurers are definitely looking for rate increases – [commonly] 15% if you're a really, really well-run firm. Conveyancing is the big standout area. If you do 25% conveyancing, you are really struggling, regardless of your claims history, and I don't know how that's going to change in the next two years.'
Conveyancing firms, he says, face pushback on terms relating to their excess and liability caps. 'It's very, very difficult for them and they are really struggling.'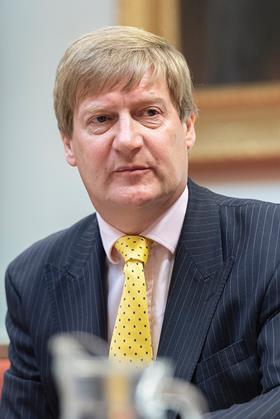 Insurer nervousness about the state of the market, Bullen-Smith adds, is such that some firms trying to renew for the traditional 1 October date are currently being turned down: '[Insurers] are all so petrified about how bad this is going to be.'
'I think it's still a tough market,' Miller Insurance's Ed Pickard confirms. 'For the larger firms, we're seeing co-insurance come to the fore as well – insurers writing less than 100% and sharing that risk – and that is creating a little bit more flexibility in that area. But what we're trying to help firms demonstrate is that they are managing themselves properly.
'So I think that insurers are looking for quality and if each firm can show that they are quality, particularly from the way in which they manage themselves, then I think that they will get differentiated terms.'
'Our insurers are telling us to steel ourselves for another double-digit increase. What I don't have yet is that clear picture of what claims are looking like for the current year'

Stephen Ward, CLC
Linda Lee, a former Law Society president, is currently chair of the Society's PII committee. She also highlights conveyancing, pointing out: 'We tend to hear mostly about people who are having difficulty renewing or renewing affordably, and conveyancing is obviously the [principal] area. There's deep distress in that market.'
'We're [also expecting] another difficult renewal round,' responds Stephen Ward, director of strategy and external relations at the Council for Licensed Conveyancers (CLC regulates some specialist conveyancing and probate firms). 'Our insurers are telling us to steel ourselves for another double-digit increase. What I don't have yet is that clear picture of what claims are looking like for the current year.'
Learning points
Premium increases will be lower in this renewal round than the last, though these increases come on top of last year's record levels.
Solicitors have faced few claims related to the Covid pandemic, and its supervision and working conditions.
'High-value' divorce settlement claims against firms need to be accounted for. Many are in reality low-value.
The SRA's minimum terms and conditions continue to deter new entrants to the PII market.
Property investment schemes still generate a high number of claims, five years after the regulator issued warning notices on the risks they carry.
Financial stability will come in for close scrutiny – not least, insurers see a two-way link with the stress and wellbeing factors that cause errors and claims.
The end of government support during the pandemic will cause business insolvencies, in turn generating claims against firms.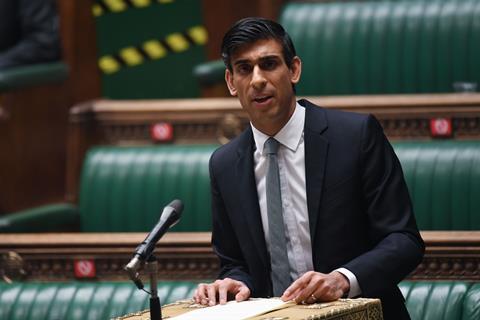 Browne Jacobson's Ed Anderson advises law firms on claims made against them. He is watching the position of participating insurers. 'I'm not optimistic that there'll be any new entrants this year,' he says. 'There's still a possibility that some participants may not stay in the market and that is always a concern. One of the significant players pulling out this year would have a really detrimental effect.'
'We tend to hear mostly about people who are having difficulty renewing or renewing affordably, and conveyancing is obviously the [principal] area. There's deep distress in that market'

Linda Lee, Law Society
Another lawyer advising professional services firms, Frank Maher of law firm Legal Risk, highlights a particular area of concern for claims – firms that have had 'involvement in investment schemes [involving] hotels and student lets'. He adds: 'The SRA's had warnings out, very specifically on these schemes, for close on five years now, and yet we're still seeing them.'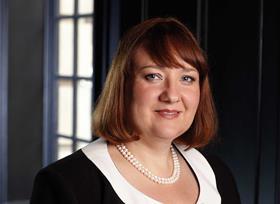 'Smaller high street firms are really much more concerned about claims than they used to be,' says Claire Collinson of Reynolds Colman Bradley. 'I've had a couple of firms actually offer to pay over their excess, essentially so that their claims record will look better. You know, only by quite modest amounts, but I don't think I've ever seen that in the history of my practice before.'
The minimum terms and conditions (MTCs) that insurers participating in the market must meet have long been a source of tension between the insurance market and the Solicitors Regulation Authority. The MTCs include the requirement that a policy is honoured by an insurer even when the defendant failed to pay its premiums (often, the firm has closed and may not have paid runoff premiums).
Exclusions from cover are 'minimal' in the solicitor market, Boehmer notes. Some hoped for exclusions to apply to scenarios like a 'Friday afternoon fraud'. The topic was considered in a review of 'cyber' frauds in 2021 and whether these should always be covered.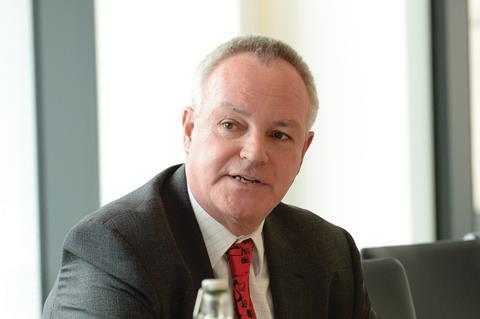 'Some people feel it was a missed opportunity to at least improve the minimum terms a little bit,' Anderson says. 'I think that would have attracted more potential new entrants into the market.'
Miller's Pickard agrees: 'I think that the regulators, both the CLC and the SRA, have a great opportunity to think a little bit more wisely about how they are helping to protect the consumer. The most important thing is to have a vibrant insurance market, and by extending or continuing to require the breadth of cover that they do, they are reducing the availability of competitive insurance.'
Looking at the position of CLC-regulated firms, Ward observes: 'We went to an open-market scheme six, seven years ago now, and it has operated pretty well. It brought down prices. Perhaps it brought down prices too steeply, that might be why we've been having some difficulties in recent years.
'The balancing act that we have, of course, is consumer protection versus the affordability of cover – and there is the availability of cover, as well, not just sheer affordability. That's what we're trying to pick our way through extremely carefully at the moment.'
'I've had a couple of firms actually offer to pay over their excess, essentially so that their claims record will look better... I don't think I've ever seen that in the history of my practice before'

Claire Collinson, Reynolds Colman Bradley
At previous PII roundtable discussions, the move away from a single renewal date for the solicitor profession (formerly 1 October) received praise. Not least, it gave brokers and insurers more time to better review firms' proposal forms, giving proper attention to explanations of risk and claims. This was once 'the biggest problem when it comes to the conveyancing firms', Bullen-Smith recalls. Now, it remains the case that 'the ability to actually underwrite it, broker it properly, helps,' he says. 'It just takes pressure off everybody'.
And what, then, of Friday afternoon frauds where, for example, fraudsters take advantage of the pressure to complete transactions and divert cash before the weekend to exploit weaknesses in firms' security.
'Friday afternoon fraud hasn't gone away,' Collinson says. 'We've seen a few nasty ones recently. By and large, I think that firms' procedures to prevent that are now better, but unfortunately mistakes are still made.'
Collinson mentions another headache: 'We're also seeing a lot of pension divorce cases.' These are claims against a firm by a former client relating to the settlement achieved regarding the share of a former spouse's pension. She typifies these as 'pleaded high-value, worth very low value'. Even where a claim, or its size, is unmeritorious, presenting them to insurers requires care and can be a challenge for insurers to assess. 'They are difficult to defend because they're very historical,' Collinson says. As a result, 'the defence fees on those matters are often higher than we would like'.
What else? 'Multiple dwellings relief claims are still an issue out there for firms,' Collinson notes. Leaseholders' problems with post-sale charges, levied at ever increasing rates by freeholders, are still the subject of claims, she adds: 'Ground rent claims haven't gone away just yet… a lot of those remain open.'
For Weightmans' Robert Crossingham, 'the bigger, more complicated, more difficult claims that we have seen relate to the buyer-funded developments, particularly student lets, which appear to have a relationship to "pension liberation" schemes in many cases'.
'I think it's hard to see an end to a lot of the claims trends we've seen over the last 12 months,' summarises Mayer Brown's Tim Shepherd. He stresses that claims are not confined to property and conveyancing matters. 'More broadly [we see] transaction-related work, pension scheme-related work, which has for so long been a high trend for claims,' he says. 'On the corporate transaction side, we've seen quite a lot claims activity there too; not just drafting errors, also alleged failures to advise.'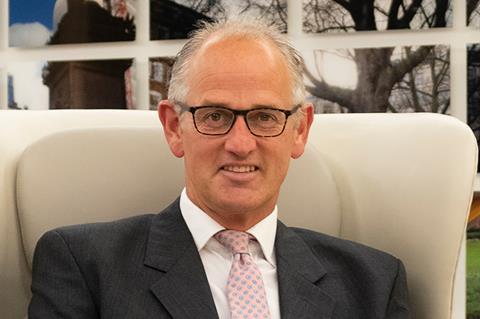 Alain Orengo of Plexus Law says remote working arrangements during the pandemic led to errors that produced claims. 'We're certainly advising our insured clients to bolster supervision, bolster the training, and so forth, just to ensure that they mitigate that risk going forward.' He adds that for junior lawyers: 'You can't take away the level of experience that a junior solicitor gets from sitting next to a supervising partner or next to an associate… certainly from a risk-management point of view, it benefits the profession for everybody to be back in the office.'
But the Law Society's Lee counsels caution: 'I wouldn't want the message to come out of this meeting to be that everyone has to be back in the office. I think for some people, particularly those who have a disability, those with a family commitment, it's important that we make [flexible and remote arrangements] work. And we can make it work, but supervision is different and learning is different. It's just finding a process and a means to deliver it.'
RPC's Rhian Howell notes: 'My team tell me they find me more accessible since being in lockdown than when I was in the office, because they could never find me! Now they just press the Teams button. So we need to embrace the hybrid way of working… I think the answer is a robust supervision policy. Having control over what goes out and what comes into the building and what has to be seen by a partner. But that was no different when we were in the office.'
Internally, Pickard has observed an uptick in theft. 'We think that insurers are going to be very much more interested in the way in which law firms manage their client account,' he says. 'There could be an impetus to moving the management of client account to third parties, which we think will significantly reduce the likelihood of these sorts of losses.'
The idea of pressure to engage third parties to manage the client account produces a lively debate. Take-up of such services is 'somewhat disappointing', Anderson notes, 'whereas I think we all had a lot of hope for that in terms of reducing insurers' exposure'.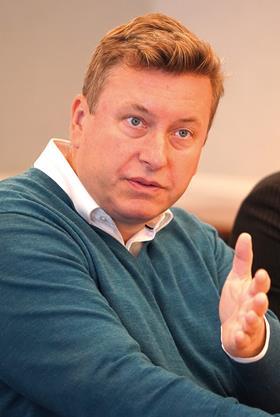 The reasons for this include, he says, 'law firm conservatism, some of the clunky procedures that can be involved, price. But equally I think the SRA guidance on TPMAs [third-party managed accounts] is somewhat lacking as well, and I think it's something they could look at'.
Lee believes the main reason is cost: 'The costs that were floated were enormous. The cost on a conveyancing transaction was about the amount of money that the firm is charging for the conveyancing transaction in some cases, and the problem is you're just transferring the risk to somebody else, so that risk has to be dealt with as a cost, so it's not the answer.'
Cyber risk is a huge problem for all sectors, she adds: 'I'm not talking about solicitors or regulators here, but cybercrime is out of control. It can be from anywhere in the world, [exploiting] any opportunity, any weak link. There's software free on the dark web available to anyone who wants to operate cybercrime, and until that's brought under control we haven't really a hope of containing it.'
'The most important thing to do if you've had a claim, especially anything on investment properties, is explain it, don't hide it'

Patrick Bullen-Smith, Hera Indemnity
Topically (we meet on 21 February), Boehmer adds: 'Russia is waging war on a cyber basis, and I know that insurers are very concerned about this cyber risk changing to a war and terrorism risk, rather than just a specific professional indemnity risk.' Law firms are strategically important targets because they hold sensitive data.
Still, the basics of writing policies do not change, Bullen-Smith says: 'The most important thing to do if you've had a claim, especially anything on investment properties, is explain it, don't hide it. The insurers will find it, it's on the claim summary. So, explain it. Go into great detail. If you're a systemic claimant, good luck, that's all I can say, you don't deserve insurance. But if you have done [one of] these investment schemes explain why you've done it. Why did you take it on? Which member of staff did it? How was he trained? How [have things] changed?'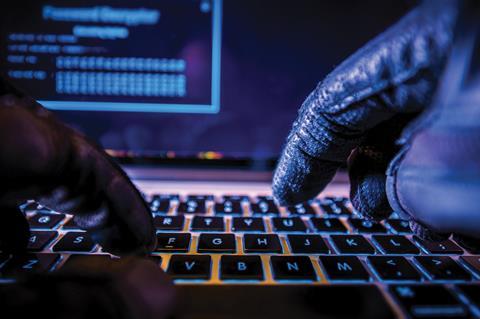 Boehmer stresses that insurers will home in on supervision and workloads. 'I think one of the most important things is how a practice manages the workload of its associates,' he says. 'There was an opportunity to make hay while the sun shone, obviously [during] the stamp duty land tax [holiday]. Well, that holiday's gone but the volume of conveyancing transactions has remained consistent. Most practices, all shapes and sizes across the country, are seeing a relatively vibrant property market. So, how are you managing the workload of associates? Those would be important considerations for insurers.'
'People were under a lot of pressure,' one attendee observes. As a result, she says: 'I find it welcoming and interesting that the SRA are now doing a consultation on wellbeing, because there is a link to stress and claims. I wonder whether that's going to be an area of focus now, in terms of the presentation of the risk and what firms are doing to look after their people and how much pressure are they putting them under.'
This links to the hard issue of solvency and financial vigour, Pickard says. 'One of the questions that insurers will look at is financial strength of firms. The reason why that is linked [to wellbeing] is that if you're weak from a financial point of view, you're not able to invest in the people-management side and actually to decline to take on bad work,' he says. 'You're so desperate for work to cover your costs that you take on very exposed risk. I think financial strength will be a continued focus from an insurer's point of view.'
This in turn, Lee points out, links back to the challenging economics of conveyancing instructions, where margins remain low even where demand is strong. 'The regulators have interpreted consumer interest as driving the price down,' she argues. 'And when you look at the risk and complexity of a conveyance – I paid less for a conveyance five years ago than I did when I purchased my first house – I think there needs to be a reality that there is a cost to doing this work. It's seen as some sort of simple form-filling exercise but it's far more than that, and prices do need to increase.'
Meanwhile, Crossingham says, Covid remains a concern. 'Have we seen all the claims from Covid yet? … we haven't.' Following the ending of government support, he predicts, and the subsequent impact on newly exposed businesses, 'that will have had a really big impact on where the claims come from'.
As a concluding point, Boehmer says: 'We're beating up the conveyancers and I just don't want to do that because there are so many well-run conveyancing practices.'
This roundtable discussion was kindly sponsored by Hera, Lockton and Miller Insurance

Features editor