From worries about wellbeing and wifi to concern at missed learning opportunities, junior lawyers were hit hard by lockdown restrictions. But there were also clear benefits for many – can they be maintained in the move to hybrid working? Eduardo Reyes reports
At the table
Suzanna Eames, Farrer & Co
Amy Clowrey, Switalskis Solicitors
Sinéad McGrath, Eversheds Sutherland
Carrie Foley, Lewis Denley
Bryony Irvine, Spencer West
Megan Manganaro, Boyes Turner
Rosie Adcock, Boodle Hatfield
Leah Caprani, Buckworths
Paula Al-Yousif, Paris Smith
Aine Rogers, Cisco
George Dunn, Cisco
Eduardo Reyes, Law Society Gazette (chair)
From the first pandemic lockdown in March 2020, junior lawyers have been on the minds of law firm leaders. There was a recognition that this group includes paralegals, trainees and solicitors whose accommodation does not include adequate working space or a steady internet connection; that such isolation at the start of a career could be damaging; and (especially when lockdown was strict), there was vocal concern for junior lawyers' wellbeing.
The concerns expressed by senior lawyers were overwhelmingly genuine. But the challenges faced being new, how did they do? And what do junior lawyers now believe the legal sector's world of work should look like? The Gazette and Cisco brought together a group of junior lawyers to discuss this, including several from the executive committee of the Law Society's Junior Lawyers Division.
The roundtable is, fittingly enough, a hybrid event – with three attendees at the Law Society on Chancery Lane, and others joining using online meetings platform Webex.
The discussion starts with reflections on early experiences of lockdown. Sinéad McGrath recalls: 'At Eversheds, when it first happened, everything was building up to working from home.'
With the knowledge a lockdown was likely, systems were being tested with this in mind. When full lockdown came, she says: 'I do recall very early on that there was a lot of supervisory contact, which was actually really lovely, and a lot flowed through from juniors to seniors as well. Your supervisor would call maybe twice a week and check in. I remember feeling really impressed with that, because I do live alone and it was quite isolating.'
With some practice areas quiet, she says, there was an opt-in four-day week introduced as an option, and some lawyers and staff were redeployed to busier areas.
'Junior lawyers were expected to keep up with all the different ways of dealing with, for example, court bundles, manage hearings… I remember that being an incredibly difficult period'

Suzanna Eames, Farrer & Co
Leah Caprani had handed in her notice pre-pandemic, and at the end of her notice period had to wait for a new secure role. She began this in October 2020, at Buckworths, beginning her training contract there in September 2021. 'That's been my journey through the pandemic, albeit slightly unfortunate at times,' she says, 'but we're here now.'
'I did struggle too because I had a terrible internet connection and no phone signal,' says Carrie Foley, who began a training contract at Lewis Denley in March 2020. 'So I did end up going back to the office earlier than a few others, just because I couldn't really work from home effectively.' Her connection improved, she has qualified, and now says she enjoys the home/office split.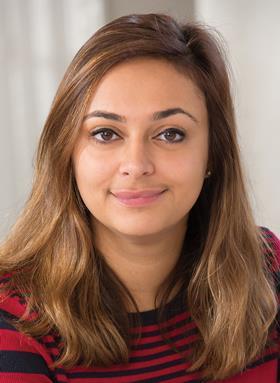 For Suzanna Eames, JLD chair and a litigation associate at Farrer & Co , 'work went up through the roof. We were dealing with things such as court hearings being cancelled, having to make alternative arrangements'.
She continues: 'The way that courts were doing hearings changed on an incredibly regular basis, so junior lawyers were expected to keep up with all the different ways of dealing with, for example, court bundles, manage hearings… I remember that being an incredibly difficult period.'
Amy Clowrey, a child abuse law specialist at Switalskis Solicitors, says the 'novelty' of working from home wore off 'very quickly [and it] became much more difficult. You'd see that everybody was lagging in terms of tiredness and fatigue'. Even with the improved support that came with time, she says: 'I found that actually going into the office is beneficial, not just from a social perspective but from a mental health perspective as well.'
With home also being the office, Boyes Turner's Megan Manganaro found establishing a boundary between the two was a challenge. 'I struggled with my mental health and burnout, because I struggled with putting the screen down at the end of the day,' she says. 'That division between work and home just got blurred. I had extra responsibilities as our secretary was furloughed, so I took up that as well as my paralegal fee-earning role. At the time, I was in probate, so a lot of our clients were really worried anyway.'
Such stresses could result in greater candour. 'Something that I think will stay and has been beneficial is… everyone is just a bit more empathetic to everyone else's responsibilities outside work and their lives outside work,' Manganaro adds.
'What people needed throughout the pandemic shifted quite a bit,' Eames notes. At the start, online social events helped people to keep in touch and had a certain novelty. As time went on, 'fatigue' from long daily use of online platforms to interact built up: 'I'm more tired than I would have been previously and the thought of looking at the screen, for example, my phone, my laptop at home, using technology in my personal life, it's a lot less appealing. I've been fatigued during the day because I'm using a screen and using technology at work in a way we didn't before.'
Cisco's Aine Rogers says it is important to acknowledge the need to 'put the laptop away', and recognise that the uncertainty of the past two years has added to junior professionals' 'fatigue'. But there have also been upsides, she adds: 'What the pandemic has done is afforded people opportunity beyond geographic boundaries. There's so much more opportunity out there now because of what technology has enabled from a hybrid work perspective.'
'I found that actually going into the office is beneficial, not just from a social perspective but from a mental health perspective as well'

Amy Clowrey, Switalskis Solicitors
Spencer West's Bryony Irvine concurs: 'I'm a northerner and I live in London,' she says. 'So the fact that one day, I might be able to move home and just commute in twice a week is just getting me through. We have socials every month and we have partners that are in other countries – completely different continents – and the fact that it's no different for them to be there than for us to be here is quite nice. It feels quite inclusive. It feels like we're all in it together.'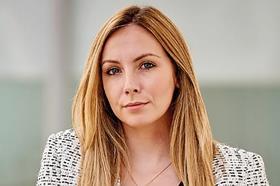 Eames points out that one source of stress for juniors is that they do not control much of their work. 'I guess one thing to note is that junior lawyers often don't have control over their diaries or their work-life balance,' she says. Addressing that is a challenge for law firm leaders. 'Senior people have to be aware of the impact of technology on junior staff. They have to respect, for example, a lunch break or a cut-off point.
'Firms should have a way of measuring people's capacity. We send around a weekly traffic light system where everybody identifies as red, yellow or green, depending on how their workload is, to make sure nobody is being overworked and that work always goes to people who have the capacity to do it.'
For junior lawyers, Manganaro says, further pressure comes from the fact they are trying to get noticed: 'When we first started working from home people couldn't see me working anymore. I just thought, how can I make them know that I am still working as hard as I can? We do get loads of work, we want to stand out and we want to show that we're willing to do things. So we will stay online later.' Talking through her concerns with a sympathetic partner helped, she adds.
For Caprani, another challenge was missing 'that environment where you could just ask a question which you might even perceive to be a silly question – even though there's never such a thing as a silly question'. She adds: 'The more qualified you are and the more experience you've got, the easier it is to work remotely from home because you're more self-sufficient.'
McGrath moved to a new litigation role from property with lockdown restrictions in place. Consideration had been given to the pressures on her as a junior lawyer in a new practice area. A 'buddy system' helped, she says.
The view from the leadership
Alongside the junior lawyers at the roundtable is Paula Al-Yousif, head of HR at Paris Smith, Southampton. She brought a leader's perspective as part of the special management group the firm formed as lockdown loomed.
After the initial stay-at home order, she says: 'First, we started looking at who our clinically vulnerable people were. What we've always said is the wellbeing of people was going to be first and foremost.'
Some staff were put on furlough and maintaining communication with them was a high priority. 'Nobody lost their jobs and we supported everyone on 100% full pay throughout.
'Luckily, we had done a huge amount of work on wellbeing in early 2019,' she adds. 'We looked at our strategy and implemented a policy with the main aim of shifting the culture, in terms of ensuring people felt that it was OK to say [how they were]. I'm so glad that we did that before all of this happened.
'It always seemed to come to the fore [with] the trainees and the younger lawyers that what was important for them was their learning and development,' Al-Yousif says. 'I do think that the way forward should be hybrid, to maintain that flexibility. I think hybrid is a force for good, [not least] for wellbeing and inclusion.
'But it will be about listening to people and balancing the needs of what people want with the business needs. I think a lot of people would want full remote [working].'
A priority for management, Al-Yousif concludes, is 'maintaining the dialogue and maintaining good communication and asking where people need help'.
Irvine points to the lost opportunity to acquire soft skills. 'If you're a junior and you've not had another job, working in an office and learning office etiquette is a skill,' she says. 'You haven't had the opportunity to learn things like, can I make a phone call here? Should I wear this outfit?'. Irvine, who attended the roundtable in person, points out: 'You're missing out on these really important skills and that's a huge issue.'
'I think learning by osmosis is incredibly important, not just for the work itself but things like difficult conversations with clients,' Clowrey adds. 'If somebody is complaining for example, a more senior lawyer will teach a more junior lawyer how to handle that. You can't do that if you're sat behind a laptop at home on your own.' Also unavailable was the in-person support colleagues could offer her after difficult encounters with clients. 'Normally somebody would say, "Let me make you a cup of tea".'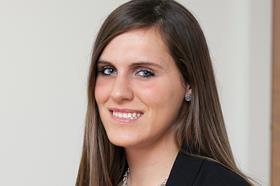 Being present has other advantages, Caprani says: 'I think there is a degree of relative presenteeism that has some benefits. If you are in the office and available, you sometimes get given more complex or a greater variety of work which you may not have got if you were at home and hadn't had that regular contact with your supervisors.'
For others, Eames notes, the pandemic ushered in ways of working that they had sought for a long time. 'One thing that I always want to talk about when we're discussing the way forward,' she says, 'is to make sure that we remember all the people who are, for example, disabled or have other needs which means working from home and socialising from home has been absolutely amazing for them. It's opened up a whole new world of work which they haven't been able to participate in before.'
McGrath identifies with this: 'I have issues with endometriosis and have just come out of my first cycle of egg-freezing, which I finished two weeks ago,' she says. 'That involved a lot of self-medicating at home with injections. I had a lot of doctors appointments. I think if it were not for working from home, I would have felt a little bit more pressured and stressed.'
Amid greater freedom, an eye should be kept on retaining 'structure', Caprani points out. 'For some people, structure is really important. They enjoy the structure of getting up, getting dressed for the day, going to work, having that social interaction and then going home. I personally love flexibility but [others prefer that structure].'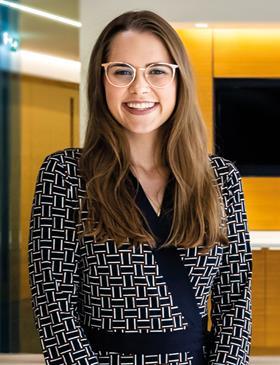 With an eye to getting the balance right, some firms have taken steps to ensure they hear a full range of views from staff. Rosie Adcock relates her experience at Boodle Hatfield, which has established a staff forum. 'It's led by our senior partner,' she explains, 'and it's got representatives dotted around the firm. Everybody is represented and you can talk to your representative and say if you've got any suggestions.
'It's not meant to be a forum where all you do is complain. It's more about practical suggestions, which are considered by the management team. That's definitely worked well. I know suggestions people have made have been taken on board and informed the hybrid policy.'
Cisco's George Dunn stresses the need for good leadership skills being developed and used to manage new working patterns. 'I think we really need to transform into leaders,' he says, 'and actually take real leadership in terms of looking after the welfare of people, whether they are junior or senior. I think that's the biggest thing I'm hopeful for.'
Manganaro quotes her supervisor on this point: 'My supervisor says to me, "a firm can look at what they want out of profits, their clients or their people, and put them into a 1, 2, 3 situation – rank them." And he always says: "It's people first. It's your people because if you get them right, you treat them right, the others will come."'
Cisco's Rogers concludes: 'I would like to see a real balanced view taken on productivity in this sector over the last 20 months. What it's delivered fully online versus what we bring into the new hybrid world.' Making the most of that will require new 'systems, processes and policies' to be built by firms, she adds.
'[Junior lawyers] are the future. You will be the advocates and the voices for change.'
This roundtable was kindly sponsored by Cisco. The junior lawyers attending this roundtable were speaking in a personal capacity

Features editor