Newcastle's ships have sailed, but the city's leading commercial firms are cautiously optimistic as SMEs, services and startups continue to change the face of the Tyneside economy. Paul Rogerson reports from the Gazette's latest roundtable
Newcastle is almost as prone to lazy media stereotyping as Liverpool, so this sentence contains my one and only allusion to the 'Geordie Nation'.
The storied northern city is hardly a nation, but nor is it fair to lump Newcastle into the same category as Leeds or Manchester. 'Up north' is a matter of degree, after all, something else that London journalists can overlook. It is a 100-mile drive from Leeds to Newcastle. Edinburgh is not that much further away travelling north rather than south.
Perhaps this partly explains why devolution's much-hyped benefits seem to resonate little with leading Newcastle firms gathered for the Gazette's latest roundtable. They have heard it all before from London, after all. The north-east overwhelmingly rejected John Prescott's dream of an elected regional assembly as long ago as 2004.
Max Winthrop, partner at Newcastle city centre firm Short Richardson & Forth, describes George Osborne's floundering Northern Powerhouse as 'almost an irrelevance up here, because we have our own specific needs and requirements'.
Often overlooked too are intra-regional differences. To take just one example, in the Brexit poll of 2016 Newcastle voted Remain while Sunderland – by a whopping 61-39 margin – voted Leave.
Today we are discussing Newcastle alone. And with an anxious nod towards Westminster's Brexit imbroglio, the mood around the table is cautiously upbeat.
A key reason we decided to set up in Newcastle was the investment that is going into entrepreneurship and startup businesses

Dan Newcombe, Norton Rose Fulbright
'I think the market's quite busy at the moment. We're seeing plenty of activity in corporate real estate, for example, and employment,' says Jason Wainwright, managing partner at regional heavyweight Muckle.
He adds: 'There are a lot of law firms in Newcastle that compete with one another to win work. The challenge for all of us lies in pricing; how you make that work "work" financially. Our experience at Muckle is that there is more of a tendency for people to shop around than there used to be.'
Others agree. For international firm Eversheds Sutherland's Shirley Hall, a point of differentiation is the creation of what she describes as 'centres of excellence' covering specific service lines. 'I think we're seeing a move away from London as the base for centres of excellence, which I think is a good thing. So in my area of employment for example, and some other specialisms too, we still have the regional work coming in but we have national work too. It's the best of all worlds.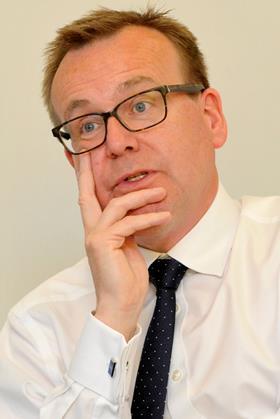 'We're getting great work coming in and out of the region and it is not just being fed to us, we are winning it. That is keeping us busy.'
'I think we don't need to get too hung up on London,' advises Jamie Martin, senior partner at top-100 north of England outfit Ward Hadaway. 'It's a separate economy in my view.
'At Ward Hadaway, we've found that you either have to acquire a national reputation in a sector in order get work out of the region, or you've got to be on the ground in a city. That's why we opened in Leeds [in 2008] and Manchester [in 2012].'
Martin says he 'doesn't lose sleep' over the lack of an office in the south-east of England: 'I am very proud of being a Newcastle-based law firm which serves the north and we'll take opportunities in the rest of the country when they come to us. But we don't go out looking for them.'
Adam Heather, executive partner for Newcastle at listed firm DWF, also describes his firm as busy, but wonders where future growth is coming from. 'I suspect that the north-east market is not as big as it was five or 10 years ago,' he says. 'I think many firms are working hard to do well in an economy that is not necessarily getting bigger. I don't see that getting better in the medium-term, but I do think the north-east legal market continues to improve as we've all cut our costs accordingly.'
Newcastle's shipyards, mines and armaments factories are long gone, of course. So which business sectors dominate now?
Services and tertiary education are mentioned, reflecting Newcastle's reputation as a 'party city'. Travel guru Rough Guide even named Newcastle the 'best place to visit in the world' last year.
Less well-known, perhaps, is the fact that Newcastle has one of the highest birth rates of technology companies in the country, boosted by the fact that office costs are low. Local politicians have invested high hopes in the Newcastle Helix, a landmark 24-acre hybrid city quarter in the centre of town for international tech and science businesses, the local community and residents.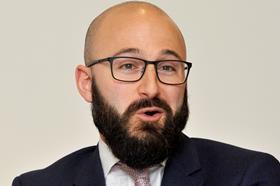 It is the city's longstanding reputation for innovation (Robert Stephenson's locomotive and Joseph Swan's incandescent light bulb were born here, after all) that lured City giant Norton Rose Fulbright. Late last year the global firm unveiled plans to double the size of its Newcastle legal process hub, part of whose function is to trial legal technology.
Dan Newcombe, senior manager for the hub, says: 'We don't originate business in the north-east, but a key reason we decided to set up in Newcastle was the investment that is going into entrepreneurship and startup businesses. Not because we were targeting those businesses as clients particularly, but because we hoped to build partnerships with them to complement our services.'
Tech startups offer great promise to the likes of NRF. Day to day, however, the core client base of most Newcastle firms remains family-owned (and run) small and medium-sized enterprises.
Mayoral vision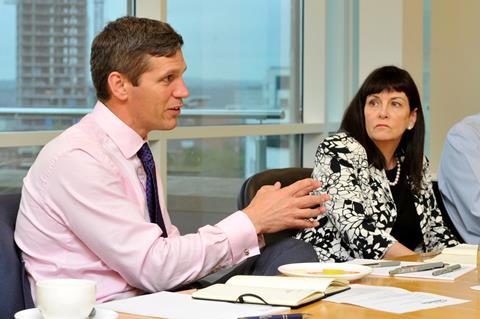 Newcastle has lower productivity and wages than both the national average and other big northern cities such as Manchester and Leeds. A recent report from thinktank Centre for Cities produced three recommendations for the new North of Tyne Metro mayor:
Reduce Newcastle city centre's reliance on retail in favour of high-knowledge businesses, by ensuring (and if necessary underwriting) more high-quality office space
Plug gaps in adult education and skills provision
Develop a long-term strategic vision, coordinating work with neighbouring council leaders and maximising devolution's benefits.
Centre for Cities chief executive Andrew Carter said the mayoral election could mark a 'political and economic step change for the area, as it has done in London, Birmingham and Greater Manchester'.
On 7 May Labour's Jamie Driscoll became the region's first ever directly elected mayor, spanning an area covered by Newcastle, North Tyneside and Northumberland local authorities.
Since 1998, Ward Hadaway has run the Fastest 50 Awards, which celebrates outstanding privately owned companies in the north-east, Yorkshire and Greater Manchester. Martin says: 'Looking at who's won the award over the years, no particular sector strikes you as predominant. In that sense I don't think we're any different to any other northern city.
'London is probably the only city in the country that has a real sector specialism – financial services – and that is worldwide. Everywhere else has got a little bit of this and a little bit of that. '
But will 'a little bit of this and a little bit of that' be enough to attract and retain the talent Newcastle's legal sector needs to prosper? Firms are certainly not hanging around waiting for an answer.
Competitors they may be, but in 2016 a group of north-east law firms got together to develop a collaborative approach to employing solicitor apprentices. This is the North East Solicitor Apprenticeships consortium.
The firms started liaising to promote the vacancies in their firms to local schools, with a view to offering a number of positions from September 2017. The firms worked together on recruitment and assessment and over 150 school pupils visited an open day at Muckle for potential candidates. An event was also held for local school teachers.
Delivery of the apprenticeship training is by CILEx Law School and City Law School.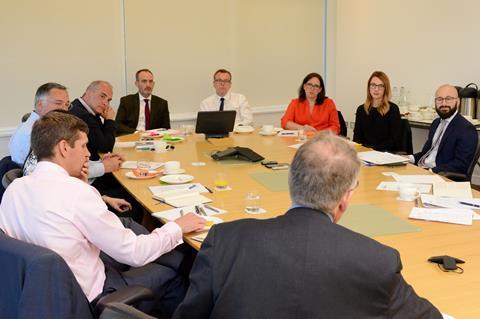 The results have been gratifying, with about 30 apprentices beginning work in the scheme's first year, according to Muckle's Wainwright. 'The quality of the people has been really high,' he says. 'We don't notice a big difference between a graduate and an apprentice, other than age.'
For 18-year-olds who aspire to be lawyers, an apprenticeship is what Wainwright describes as a 'no brainer'. They get paid for six years, and they emerge with a qualification and no debt.
One goal of the scheme was to assist social mobility, giving a leg up to those who cannot afford, or do not want, to take the university route to develop a career in law. But there are signs that, in this respect, the scheme risks becoming a victim of its own success.
Wainwright adds: 'This year there have been a lot of private school applications. The scheme is catching on, because it doesn't really matter how much money you've got, why would you get into debt if you can [qualify] in a different way?
'I'm a bit of a social mobility evangelist. I worry that certain kids come across much better at interview because of where they went to school. There is the odd exception, but you can sort of see it in that they've prepared better and done presentations at school for longer.'
Given the intense competition facing aspiring solicitors, the scheme's attraction to a more privileged A-level constituency is perhaps no surprise. But some attendees still voice regret that young people of such a high calibre are effectively choosing to miss out on the experience of university.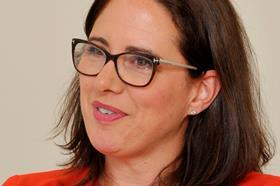 DWF's Andy Heather laments: 'I'm with you on the social mobility front, being a lad from Dundee, but I think it's a real shame these kids don't get to go [to university].
'I think it's sad we've got to the position where we're taking on apprentices. Making people go down that route doesn't give us well-rounded people. With the best will in the world – and Muckle's a great firm – if you spend six years there and you're 24, you've not got a [fully formed] experience to take out into the world.'
Muckle's Wainwright understandably demurs: 'What you find is the apprentices of that year are themselves a cohort, a bit like at university, and they mix with the trainees and have their work-social life. I'm unhappy about why it has to happen, but they really want to do this.'
For Irwin Mitchell's Mayes, it is simply a matter of pragmatism: 'The point is these apprentices do actually get to qualify. There are so many graduates coming out at the same place and there is a finite supply of training contracts. But they [the apprentices] know they are definitely on course to make it.'
Apprenticeships are also a useful tool to bind in future talent by engendering loyalty in the sponsor firm. That is no small advantage in the Newcastle market, where post-qualification recruitment headaches can arise in the hotter practice areas.
Youngsters coming in to the profession don't want to think they're going to be working for an old-fashioned business

Fran Mayes, Irwin Mitchell
At the several years' PQE level, one attendee observes, candidates from outside the region 'will look around and see maybe six or seven firms in their specialism. Whereas if they look at Leeds and Manchester, it might be 60 or 70. Getting people to move here can be problematic too.'
Ward Hadaway's Martin, whose firm has offices in all three cities, adds: 'We've been through phases of being able to recruit people who want to move back to the region. But that's becoming more difficult, and particularly for those "coming home" from London. The salary differentials are just unbridgeable.'
He adds: 'I think too that although "loyalty" is a very fine sentiment, it's become less realistic. Millennials move around in a way that the older members of the profession don't. I've only ever worked for two firms. My equivalent in 40 years' time will probably have moved 20 times! And people will move within the region.
'In fact, we've lost very few qualifiers to London – though there's been the odd one it's not been a major problem for us.'
Norton Rose Fulbright's Newcombe, meanwhile, describes this as 'a major success in itself'.
He adds: 'Many of our ex-paralegals have taken training contracts with some of the firms here and with other local firms,' he says. 'We've been very pleased with how our recruitment has gone in Newcastle. It [justifies] our decision to choose this city, and not Manchester or Leeds. We saw the potential talent in the north-east.'
He concludes: 'At Norton Rose Fulbright we are realistic about what we can achieve and how long we can retain people. We train them as much as we can because we do want to retain them. We've put in place a career structure that could sustain individuals for several years, though on average it's probably about two.
'On the whole, our team comprises incredible paralegals who are super-motivated and driven. We do not seek to replicate the London working life, but when we need to we can because they are ambitious. It is very positive for the future of those who are going to remain in the north-east. Inevitably many will move on from Norton Rose Fulbright, but with great skills they have been able to develop in legal technology and innovation.'
All of which brings us back to the millennial challenge posed by the lawyers of the future. As Irwin Mitchell's Mayes notes: 'An important point in relation to technology is that it is not only about supporting our clients, but also about our people. Employees are increasingly demanding the technology that will free them from sitting at their desks from nine till five (or seven, or eight). They want to work flexibly, they want to work from home.
'Youngsters coming in to the profession don't want to think they're going to be working for an old-fashioned business.'
The Gazette thanks Muckle and Claire Quinn of the Law Society for organising and hosting this roundtable