The legal profession is widely known for attracting high achievers, those with excellent grades, drive, attention to detail and resilience. There is no denying that the legal industry is built on extremes; think the A-Type personalities driving Magic Circle revenues north of a billion pounds a year to the cut above intellect which sees only a third of student barristers securing pupillages.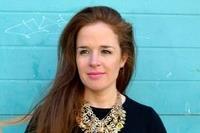 It is with irony that these stellar qualities can also be many lawyers' and barristers' Achilles' heel. For while the high-powered legal industry thrives off outstanding professionals, this same unrelenting standard for excellence can leave legal professionals feeling imbalanced, burnt-out and more vulnerable to mental illness than employees in other industries.
You certainly don't need me to tell you about the impact the Covid-19 pandemic is having on the legal profession. This crisis has disrupted the workplace like nothing before. As an industry, law firms are scrambling to plan for the post-coronavirus working environment. There is a real danger however that, whilst the physical aspect of returning to work under a 'new normal' will be respected, the mental wellbeing of staff may be overlooked.
Mental Health Awareness Week takes place this week. The focus this year will be on kindness – which brings with it the perfect opportunity to remind law firms of their duties of care to their employees and employees the duty of care that they owe themselves.
According to research carried out by Dr Rebecca Michalak of the University of Queensland: 'Lawyers suffer from significantly lower levels of psychological and psychosomatic health wellbeing than other professionals'. Add to this a global pandemic threatening the lives of loved ones, job insecurity and economic instability, and we have a rather large melting pot ready to explode.
What can law firms do to ensure the mental wellbeing of their lawyers and staff? How can firms and team leaders offer the very best support? As has been well documented, stress, depression, and anxiety, costs businesses almost 70 million days off sick, and UK employers £26 billion every year through lost working days, staff turnover and lower productivity according to the Centre for Mental Health. Simply put, law firms cannot afford to not care right now.
Law firms must continue to recognise that some lawyers and employees will be struggling with the prospect of returning to work. Some will no doubt be worried about travel and the very real prospect of picking up the virus to carry back home. Some may be anxious about getting ill themselves, others will be carers for vulnerable individuals or have other legitimate reasons causing anxiety such as stress at home. With the pandemic putting mental health on everyone's agenda, the idea of kindness has never been more relevant to corporate health.
Let us not forget the legal obligations, as well as the moral ones, to look after the wellbeing of staff. The Health and Safety at Work Act stresses the importance of looking after employee mental health while the Equality Act states that employers cannot discriminate against people, including the disabled (where mental illness can fall).
According to Mental Health First Aid England over 80% of managers admit to prejudice against employees struggling with their mental health and only about 20% of companies provide training to managers around the subject. I dare say, law firms lag behind in the main. In fact, I recently asked a senior partner from a Magic Circle what they do to support mental health and she responded: 'Driven people like us don't suffer with those sort of issues'. Sadly, this couldn't be further from the truth. Though many efforts of engagement within the legal profession have been reported, particularly during this particular crisis, there is still a long way to go and the profession must not lose sight of this.
Law firms must continue to engage with their employees in a kind way if they want to build organisational effectiveness and comply with the law. Afterall, it is well known that happy employees are more productive. As Albert Schweitzer said: 'Success is not the key to happiness. Happiness is the key to success'. Even the most commercially-minded manager will recognise the benefits to the bottom line – can any firm afford not to be kind today?
With leadership pervading the NICE guidelines as a key influence for workplace health management and organisational wellbeing and over 75% of line managers stating they feel responsible for employee wellbeing, law firms should consider training managers in mental health awareness. To quote Mark Foreman, director of trademarks at Osborne Clarke: 'Mental health first aid courses should be compulsory for all line managers'. These courses teach individuals how to ask open questions and follow up sensitively, to ask proactive questions, spot a change in behaviour and give the correct reassurance. They will also be taught how to deal with someone who wants to open up as well as someone who doesn't.
Taking a team approach whereby open dialogue around stress is encouraged and role modelled by managers in team meetings is another vital skill to learn, as well as how to express vulnerability, empathy and encourage coping strategies.
Let's not forget that there are many triggers for mental illness which will no doubt be exacerbated by the lockdown and coronavirus. These may include illness itself, bereavement, financial and job worries, caring responsibilities, accommodation problems, alcohol and drug use, lack of sleep, gambling addiction, or relationship problems, to name but a few. If a colleague is struggling with one or two of these triggers, it may heighten stress and push them into mental illness.
We are all going to need to adapt to whatever this 'new normal' brings. Whilst some may flourish in an increasingly demanding environment, the vast majority will struggle. Being kind costs nothing but will prove to be a valuable asset to the future of your firm if you get it right. As Jorge, Paulo Lemann, co-founder of Banco Guarantia reminds us: 'The greatest asset of a company is its people'.
Melanie Pritchard, ex-lawyer and corporate wellbeing trainer at Melanie Pritchard Success Coaching