I was a mentor in Legal Geek's second cohort of Women in LawTech. Here I present some of my observations on the experience.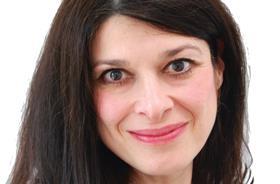 Men of goodwill
The first Women in LawTech mentors were all women, and I was pleased to see that the second cohort included male and female participants. I was especially keen for men to participate as mentors and mentees, because the more men understand the challenges facing women in the workforce – from women mentors who have overcome these challenges and from women mentees who are stepping up to the plate – the faster we will break the glass ceiling.
In this I was inspired by Kenyan microfinance champion Dr Jennifer Riria, who said in her after-dinner speech at the IADC (International Association of Defense Counsel) last year that working towards gender equality in a male-dominated environment requires 'men of goodwill'. Dr Riria was referring to the often-unsung heroes – the men who work towards gender equality in the workplace. And we have a few of those in legal already – notably the Gazette's features editor Eduardo Reyes who established this section of the website, and Jimmy Vestbirk of Legal Geek.
There was also diversity of roles and backgrounds. I am a 'non-lawyer' – a journalist with an MBA in Strategic Management. There are those in the legal sector who are quick to dismiss MBAs, but I have found it very useful to have a background in statistics and data analysis. Not least it helps me understand legal AI and explain how it works in a business and tech context.
A mentoring plan
My mentee was Leah Caprani, employment paralegal at Winckworth Sherwood, aspiring solicitor and winner of Paralegal of the Year at the National Paralegal Awards. Leah had participated in the first cohort, where her mentor was an in-house lawyer, giving her the opportunity to find out what it was like working in a corporate legal department as opposed to private practice. Now she wanted to find out about legal tech, and especially artificial intelligence (AI) in law firms, what it was being used for and what it would mean for her legal career. She also wanted to make the articles she writes for her firm's website and for several legal publications (including the Gazette) sharper and more compelling. These were all things I could help with, so we got together and made a plan.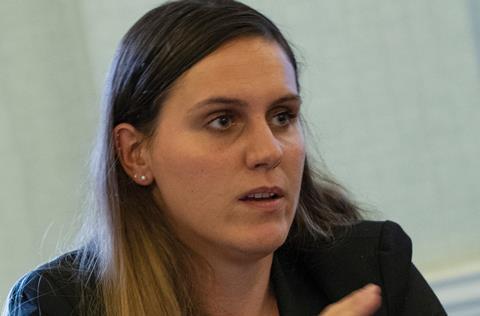 The AI and innovation challenge
Our first few sessions were specifically about legal tech – Leah told me about the technology she used for her work in Winckworth Sherwood's employment practice and I briefed her on broad enterprise systems for law firms and narrow AI applications. Although she is tech-savvy and had read around the topic, legal AI is quite challenging to explain because each application fulfils a specific task, so I arranged for a demonstration of AI tech at another firm so that she could see for herself. This was a personal demonstration, not a showcase, so it gave Leah practical experience beyond what she could get from reading articles or attending legal tech events.
It was a learning experience for me around the challenges of bringing tech to lawyers whose day-to-day work is not tech focused. Legal tech and innovation evangelists often talk about lawyers not leveraging the technology that their firm already has. And I discovered that this is not because lawyers and paralegals like Leah are not interested or willing to learn or work with tech; it is because (most) law firms measure contributions by time, and aspirational lawyers and paralegals need to put in the hours in order to progress their careers.
A little more conversation
It has become almost a mantra that innovation, change, strategy or almost anything business related that is driven by technology also needs to be about processes, and most importantly, people. An important part of mentoring was extending Leah's connections and networks.
It was great to invite Leah to join the Gazette's legal IT roundtable on data driven law firms. This gave Leah the chance to have a structured conversation with people in different roles in law firms (CEO, head of marketing and tech lawyers) as well as legal engineers and tech vendors. The discussion benefited from her perspective as an ambitious millennial working in a sector where technology is driving new ways of working and new business models which are shifting the power dynamics.
Getting the words in order
Our last couple of sessions tuned into to my core skills: writing and editing, which have been my job for over 20 years. Leah had two article commissions she wanted help with. They needed to be written from her point of view, not mine, so she wrote up her thoughts and a skeleton article, emailed them to me and I did additional research and light editing. We then met and worked together on the final version and ended up with pieces that we were both happy with – I made sure that we worked through her ideas and kept them central to the piece. I wanted to give her the skills to turn her raw ideas into professionally written articles. This worked very well – both pieces were published in high-quality national publications with practically no changes from their professional production teams. We were both very pleased.
A two-way street
Finally, we met for a wrap-up session. I wanted to make sure that the experience had been what Leah had hoped for. Leah confirmed that the experience had more than exceeded her expectations and she had learnt that the key to a successful mentoring relationship is mutual trust and understanding. She felt fully supported throughout the process and feels well-equipped/encouraged to utilise her new skills outside the mentoring relationship going forward.
For my part, I learnt a lot about law firm culture, what paralegal life is like, and the tough competition for training contracts. Best of all it gave me the opportunity to work with Leah, who was great at keeping us on track even during times when her day job was challenging.
This was my first experience of mentoring, and it is certainly a two-way street. Mentoring is about communication and multitasking as we all have day jobs. Thanks to the friendship and encouragement of Ivy Wong, who combines running the Women in LawTech mentoring programme with working at Lexoo, I was able to share some of my knowledge and experience and in the process I learnt a lot about what life (and tech) is really like in a law firm.
Joanna Goodman (with input from Leah Caprani)