Before the Sex Disqualification (Removal) Act 1919, women protesting the harsh effects of law did so as outsiders to law-making processes. Women's entry to the legal profession was an important turning point, as women lawyers could use this new access to try and erode from the inside further injustices towards women embedded in law. In reality, however, this was not straightforward in institutions still dominated by men. In parliament and in the courtroom, male politicians and judges did not always agree that there were laws disadvantaging or discriminating against women. Lord Denning contended in 1950 that it was yet to be seen whether 'the fact' of equality between men and women was 'good or bad'.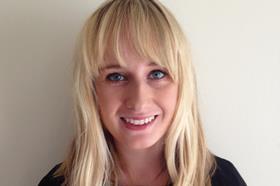 Yet for some early women lawyers practising in the 1950s, their relatively recent entry to the profession was only the beginning of a battle for further reform. As a result, when marking the centenary of women in law, it is important to reflect on how women were admitted to the profession, but also to explore what these women did next. This is why projects like Women's Legal Landmarks are so significant – they provide insight into women's often overlooked engagement with law and its reform, while showing how many changes in law and society for women would not have happened without the work of women lawyers.
The story of Mrs Blackwell is one such example, a 1943 case which is hugely important in the history of family property law but is virtually unknown today. It is a story that involves the first woman solicitor, Carrie Morrison, and the first practising woman barrister, Helena Normanton (pictured at top of page). In different ways they each used this case to highlight the problem of economic dependency and vulnerability for married women in the mid-20th century.
Mrs Blackwell's case centred on the issue of housekeeping savings – that is, money normally given by a husband to his wife to buy groceries and other items for the home. She was frugal throughout her marriage, bringing in lodgers to help her husband pay off the mortgage and shopping at the Co-op in order to receive dividends. Yet when she separated from her husband, the court would not allow her to keep the £103 she had saved, because it was deemed housekeeping money by the judge. Housekeeping money legally belonged to the husband, as he was the original owner of the property. As a result, Mrs Blackwell was left no money of her own. Labour MP Edith Summerskill found her to be 'helpless and hopeless, a victim of a legal system which still in the 20th century treats the wife as a chattel of her husband…[A]fter 16 years of unremitting toil on behalf of her family [she] was not entitled to a penny for her services'.
A pressure group promoting economic equality between spouses called the Married Women's Association decided to take on Mrs Blackwell's case and funded her appeal. Her solicitor was Carrie Morrison. Morrison and the Married Women's Association were keenly aware that the hardship experienced by Mrs Blackwell was by no means exceptional, with Morrison arguing in the Law Society Gazette in 1933 that 'housekeeping money given to a wife by her husband should be the wife's own property'. But when the case reached the Court of Appeal, Goddard LJ did not agree; if wives could save out of their housekeeping allowance and then keep the proceeds, he said, 'women would be tempted to give their husbands tinned meat rather than roast meat'.
Although Mrs Blackwell lost her case, it became a turning point in legal history, marking the beginning of the first family property reforms since the 19th century. Mrs Blackwell's story shed light on the unequal status of husband and wife, with the Married Women's Association using her case to argue that married women's unpaid work in the home should be valued in economic terms. The association depended heavily on early women barristers such as Roxane Arnold and Normanton (president of the association in 1952). Having experienced the plight of married women in their work as lawyers, they were strong advocates of reform, preparing evidence for law review commissions and drafting legislation. Interestingly, however, Normanton's view that wives should be paid an allowance for their housework led to her resignation from the association, which preferred the pooling of assets to wages for wives.
While the work of the Married Women's Association did not have an immediate effect, it reset the agenda and contributed to the Married Women's Property Act 1964. This enabled a wife to share housekeeping money equally with her husband, something the Married Women's Association had fought for since backing Mrs Blackwell 20 years earlier.
Mrs Blackwell's case and the activism surrounding it exhibits the impact of early women lawyers' relentless efforts to achieve reform. The 1964 act marked the first time women's unpaid work in the home could be legally recognised as having economic value. But the feminist activism behind this reform, which women lawyers were often at the centre of, has largely been forgotten. A century on from the admission of women to the legal profession, it is time to correct this and pay closer attention to the overlooked but pivotal role women lawyers played in law reform over the decades that followed.
Dr Sharon Thompson is senior lecturer in law at the School of Law and Politics at Cardiff University