As the Covid-19 epidemic rages, law firms have embraced a plethora of online tools to keep their businesses going and identified the tech which offers genuine life support
As the Covid-19 epidemic rages, law firms have embraced a plethora of online tools to keep their businesses going and identified the tech which offers genuine life support
What are the technologies and behaviours that will roll legal services forward into the post-Covid 'new normal'?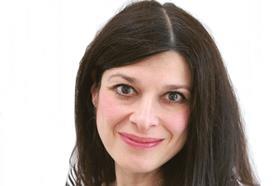 Covid-19 has forced law firms to accelerate digitisation and tech adoption and move their businesses online at short notice. And lawyers, who are regularly described as slow adopters when it comes to technology, have responded better than expected.
Lights-on technology has moved from an invisible utility to front of house. For this article I sought a range of perspectives on the technology that is holding firms together, and I heard from law firm leaders, IT/operations specialists and partners. What has changed? What is working, what are the challenges and what is superfluous? As tech budgets across professional services are forecast to fall, what tech investments are under review? What lessons learned during lockdown will firms apply when lockdown is lifted and lawyers move into yet another new normal?
Team(s) spirit
The most dramatic change has been to communication. The longstanding defaults of email and messaging have been eclipsed by video conferencing, which has taken over client and management meetings, leadership messaging and social interactions. Although Zoom took an early lead, it also had security issues, and while most of these have been addressed Teams is becoming the go-to for UK firms.
City firm Bristows uses Teams because it is fully integrated into the Microsoft suite, though lawyers will work with whatever system their clients use. Joint managing partner Marek Petecki has found Teams delivers the 'unexpected benefit of increased face time with clients. I have seen more of my clients in the past two months than in the past two years', he says.
Siddhartha Mankad, chief operating officer of technology-focused firm Kemp Little, reports improved collaboration: 'We were using Teams before the lockdown and adoption has accelerated. Meetings are more focused when everyone is working remotely, compared with when some people were remote and others were in the office.' Chief digital officer Gerard Frith adds: 'Teams is far broader than video conferencing – it's a full collaboration suite, and we're seeing a gradual uptick in its adoption for teamwork and messaging.'
'We don't have a preferred system,' says Nicky Richmond, managing partner of London property firm Brecher. 'While 80% of our meetings are Zoom, with FaceTime and WhatsApp for smaller meetings, and Houseparty for social gatherings, we are looking at Microsoft Teams in the longer-term for better integration.'
Lockdown has accelerated Simpson Millar's progress towards its strategic objective of becoming a fully digital business. 'All meetings are virtual,' says Anthony Hughes, chief operating officer. 'As a national business, we rely on technology to link up our 10 offices. But lockdown has brought about a greater sense of cohesion and we've seen a steep increase in productivity.'
Teams/Zoom support firms as communities. 'We have new ways to keep in touch: virtual Friday night drinks, virtual cuppas – and colleagues check in with each other,' says Bristows partner Toby Crick. 'All our team meetings and development reviews are done via Teams and trainee interviews switched to video.'
The downside of video conferencing is engagement fatigue. 'You wouldn't normally maintain eye contact for an entire two-hour meeting,' observes Mankad. This is exacerbated by the sudden personalisation of working relationships as we subconsciously absorb people's backgrounds. 'An easy win is to use a simple virtual background for everyone, so that you focus on the person, not their house.'
Richmond envisages people reverting to traditional phone calls: 'Face-to-face can be tiring and it isn't always necessary.' Furthermore, moving client meetings online brings challenges for marketing and business development. Emma Wright, commercial technology partner at Kemp Little, agrees. 'I have been speaking to my clients rather than emailing them – so we might see the resurgence of the call,' she says.
Modern family
Family Law Lab, the external development platform of Family Law Partners, is providing its Engage application free of charge to Resolution members. Engage is an online interactive form that prepares clients and lawyers for their first consultation by automating the information-gathering exercise which clients often find upsetting. Instead, clients complete an interactive form, which adjusts in real time depending on their responses. This gives their lawyer the information they require in advance of the initial meeting. Alan Larkin, director and head of innovation and technology at Family Law Partners, explains that this is even more important under lockdown: 'Zoom is sub-optimal on a poor connection to provide a good first consultation experience to a distressed and anxious family law client. Engage can prep them beforehand free of charge. We have made it free to Resolution lawyers, but I would not turn away any family team who were struggling.'
Shipping tin
Many IT teams' initial response to lockdown was 'shipping tin' – or providing laptops and computer hardware. 'Whereas fee-earners have been working from home for years, some of our support staff needed a better home IT set-up,' explains Frith.
Bristows' IT team supplied lawyers and staff with laptops and additional resources, including screens, mice and keyboards. They organised training webinars and produced FAQs on using tools and applications.
Unsurprisingly, helpdesks have been under pressure. 'When people are juggling family responsibilities and work, they can end up working odd(er) hours,' says Mankad at Kemp Little. 'This can be accompanied by an expectation that others will be around to respond when they have a query, even if it's well past their working hours.'
Getting things done
Some of the changes introduced during the lockdown will transform working practices. Video communication is a case in point as more firms default to Teams as the preferred collaboration platform.
Firms are at last losing the paper trail. 'A big positive has been the opportunity to improve processes that were overly dependent on paper or physical presence,' says Frith. 'Necessity has pushed behaviour change and is helping to eliminate waste.' Hughes reports that Simpson Millar went from using a significant amount of paper to very little.
Bristows is onboarding staff remotely. 'The IT team ship them their kit and help them set up all the Bristows systems. They are trained up and integrated with their colleagues online,' explains Crick.
Towards digital signatures
E-signatures, which are legally valid, are increasingly popular. But some clients are more reticent. 'Following the changes announced by the Land Registry we are anticipating that Mercury signings (execution of documents with virtual signatures) will increase,' observes Richmond. 'But many of our institutional clients are still wary of e-signatures and I don't see that lockdown has changed things. I thought it might have done.' Kemp Little and Bristows were already using e-signatures, digital verification and other document execution tools before lockdown.
Simpson Millar is proactively incorporating lessons learned from lockdown. 'We are reviewing our business operations to build this experience into our future business model,' says Hughes. 'For example, our colleagues now appreciate that they do not need to be office based to be effective; they don't need to print everything, and clients are comfortable with a phone or video call.'
Wake-up call
Lawyers are making remote working work – because they have to for their firms to survive – and the situation is the same wherever there is lockdown. Nicola Shaver, global director of knowledge management at Paul Hastings in New York, sees lockdown as a wake-up call. 'People who were hanging on to print versions of research resources now can't access those – so they must move to the online versions. Practices that previously resisted e-signatures are not only embracing this technology but demanding it urgently. Technology is being viewed the way departments like ours have been saying it should be – as a facilitator, a life preserver. It empowers lawyers to keep working at a time when many other industries have had to halt operations.'
Simpson Millar conducted a survey on working from home. 'The overwhelming response was that people had adapted well and embraced having more flexibility,' reports Hughes. And Simpson Millar partner David Lister tweeted that he never wanted to go back to working nine to five.
Yet Hughes acknowledges the need for adjustments. 'We have undertaken a comprehensive review of the challenges our people face. We are looking at what support can be put in place to meet their needs to ensure that we can emerge from lockdown with clear solutions.'
Not all home working challenges have straightforward solutions. Wright at Kemp Little highlights connectivity issues related to local signal strength and limited bandwidth. All firms are dealing with human challenges of finding space to work, juggling work and childcare, and a need to be 'always on' leading people to work longer hours.
Towards a new, new normal
Covid-19 has driven the legal sector to digital, and after the initial rush to remote working, firms realise that this is a good time to rethink their technology investment strategy. Greg Wildisen, co-founder of digital transformation consultancy Panoram, believes that most firms would benefit from 'de-fluffing' their tech infrastructure and decommissioning anything that does not achieve a near-term return on investment (ROI).
This does not bode well for standalone 'emerging tech' which commonly comes out of the marketing budget – or expensive proprietary systems whose functionality is now mostly available on Microsoft 365. The fallout from the lockdown could well be that legal tech procurement focuses on productivity and ROI, as IT decision-makers make clear distinctions between peripheral technology and the systems and applications that genuinely support the practice.