The Bar Standards Board is on the lookout for a new director general to succeed Dr Vanessa Davies after her planned retirement at the end of the year.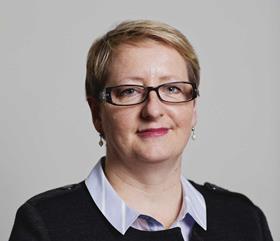 The person who fills the role will lead the regulator through a critical period of transformation in the legal services market, the regulator announced.
BSB chair Baroness Blackstone (Tessa Blackstone) said: 'We have been through a period of change recently and are now at the implementation stage for a range of regulatory initiatives and governance reforms.'
Over the next three years, the BSB plans to introduce reforms to the rules governing training, transparency and reforms to disciplinary and enforcement processes.
The new director general will earn between £135,000 and £150,000, depending on experience. The chief executive of the Solicitors Regulation Authority receives a somewhat fatter pay check of £244,000, according to the SRA's latest costs statement.
The BSB said the successful applicant will have 'exceptional stakeholder skills, strategic and political astuteness and a commitment to our organisation'.