I am considering a move to the public sector, and have seen some openings much closer to home than my current job (family and job are a practical stretch to combine right now) at a salary that is okay.
I am considering the move but will I be 'burning my bridges' regarding a return to private practice? I'm an 8-year qualified property lawyer.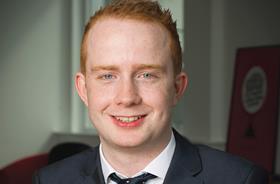 Michael Bailey, manager, Sellick Partnership says…
I recruit into private practice here at Sellick Partnership but we also have a public sector team so this answer has had a few recruitment professionals looking over it. Our general consensus is that you are right, there is often a perception that private practice firms do not hire candidates that have a public sector background. However, in our experience this is not always the case. It is all dependant on your level, skillset and experience and if you can show you are a capable private practice candidate after a stint in the public sector I don't think you would have a problem returning.
To fully understand I believe it is important to understand the reason why some private practice firms reject public sector candidates. Private practice firms sometimes have the belief that candidates that have a strong public sector background have very little experience with billings, hitting challenging targets, dealing with multiple clients and business development (or followings for senior roles). Firms that think like this may perceive a move to the public sector to be a negative, however there will also be firms that will judge candidates on experience and experience alone.
In terms of your move, my advice would be to think about what you want from the move. I wouldn't fully concentrate on your next move hindering your chances of a possible return to the private sector and instead think about your reasons for leaving your current firm. From your questions it seems like location is key for you, so I would be looking at ways you can make this more manageable. If a move to the public sector would help with this then it seems a viable option. You may also want to consider exploring practice roles that are closer to home, or you could talk with your current firm who may be able to put some kind of home working or reduced hours plan in place rather than lose you.
If a move to the public sector still remains the top choice, there is no reason not to give it a go. You could make the move and give yourself a time limit of say 6 months to decide if you want to stay or not. This way you can make up your mind and not have any regrets. In my opinion a legal professional of your level and skillset should not have any problem returning to private practice if the move does not work out.
If you need any advice or want to chat through the current public sector roles or practice roles closer to home, just get in contact.