'I am a criminal law solicitor and qualified 15 years ago. I'm looking to re-specialise in an area where there are more financial benefits and I can fit it around childcare while keeping a part time hand in crime. What would you suggest?'
Reply:
Anthony Edwards, solicitor, TV Edwards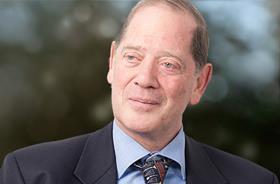 Many are leaving defence general practice for exactly the reasons you identify- remuneration is low and the working hours are very long and unpredictable. But the work is, most of the time, hugely satisfying and I'm not surprised that you want to maintain an interest in criminal law. The easiest course is to move to the prosecution side. The CPS is constantly recruiting and part time hours can be made to work for a very reasonable salary. It is also nationwide. There are good opportunities for development. There are other prosecuting bodies well worth exploring - everything from SFO and the Financial Conduct Authority to private firms who take on private prosecutions. A google search identifies them but they tend to be London based.
An alternative is to move towards casework involving white collar fraud and crime but on the defence side. Many of the firms concerned do not deal with legal aid work or only to a very small extent. There are large firms handling this work in all the man conurbations and you have the essential skills required. On very large cases part time work is viable as long as you are providing support rather than leading the defence. These clients are hugely demanding and often require access to contact you 24 hours a day. There are plenty of opportunities for working at home as all the papers can be viewed electronically
To re-specialise entirely is very challenging as you may undertake a great deal of training without any guarantee of employment. It is better to use at least in part the skills you already have. A number of professional bodies employ solicitors to oversee disciplinary enquiries and proceedings. Many police forces have solicitors' departments to deal with legal issues related to policing where your knowledge would be of value, although you would need to re-learn some civil litigation. A linked area is actions against the police where knowledge of criminal law and procedure is important. There are firms working on both sides of the divide throughout the country.
I would investigate the positions that may be available in your area and then review the knowledge you have and any training and updating you might need; books in the relevant area of law may give you all you need.
Alan Whitfield, consultant, former in-house lawyer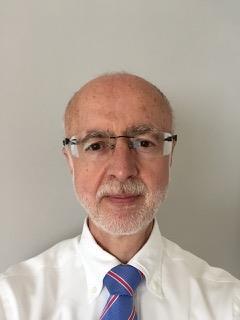 This is quite a tall order. There are not a lot of avenues for a career change fifteen years in that will give both increased financial benefits and extra flexibility around childcare. One or the other should not be too difficult, but achieving both at the same time is likely to be a stretch. And changing specialism takes time. To get to a realistic level of expertise will take more than courses; how much can you afford to take a step backwards in seniority to learn and to gain experience on the job? For example, tax litigation can be very well paid, and much of the practice is closely related to crime; but the underlying substantive law is very complex, difficult and voluminous. Would you have the time and the opportunity to retrain? And it is not known for its work/life balance.
I would suggest that you begin re-specialising with something as close as possible to what you already know and are good at. Have you thought about employment law? It is a fairly broad but well defined subject, and there are lots of courses and publications to give you the substantive law up to a relatively high level. Obviously, you would have to put in the effort to learn a lot of new law and practice, but you would start from a strong position.
Employment law can also be associated with employment-related crime – fraud, theft, bribery, money laundering, health and safety, etc. – and with behaviours such as workplace harassment, discrimination and bullying that straddle the boundary between employment law and crime.
Good employment lawyers, especially those with advocacy experience, are in high demand, so this may help to address your desire to increase your remuneration. The question then is what to do about work/life balance. Any client-facing position in private practice is going to involve clients' deadlines, tribunals' timetables and fee-earning pressure. These are likely to be less of an issue (though not negligible) for an in-house lawyer. Much more of the work in-house is advisory and preventative rather than contentious, so there are generally fewer late nights preparing tribunal bundles and responding to emergencies. You will need to leverage your crime experience by demonstrating that you have the imagination and intellectual flexibility to identify where this is relevant to your employer's activities.
My experience is that there is usually much more genuine respect for work/life balance in in-house practice, and especially in central Government legal services. I know a first-class commercial litigator who joined the Government Legal Service specifically for the extra flexibility, in anticipation of starting a family. But any realistic employer will want to be sure that you have the right attitude as well as aptitude. Any work/life balance will involve compromise: you will be much more likely to get a job offer if you can convince a potential employer that you are a committed professional as well as a caring parent.
In brief, if you can offer a sound understanding of employment law coupled with extensive experience in criminal law and practice, and you can show that this is relevant to your prospective employer's activity, you should have a reasonable prospect of achieving the change that you are looking for, but it won't be easy.
The Gazette endeavours to feature as many of your questions as possible but regrets that our careers counsellors are unable to reply personally.
Do you agree with our counsellors? Have your say below.