'I am a BA Business and Law graduate starting a GDL course this month. I have 18 months' experience in an office-based sales role and am looking at entry into the legal field. I have considered legal secretary/paralegal jobs but am unsure if I would get one given that I am not yet legally qualified. I will soon need to begin applying for training contracts.'
Reply
Masood Ahmed, associate professor, University of Leicester
You do not necessarily need legal experience for a secretarial position at a law firm. Taking this position will, however, help you learn and develop practical legal skills such as oral communication, organisation, dealing with clients and gaining a basic understanding of legal procedures.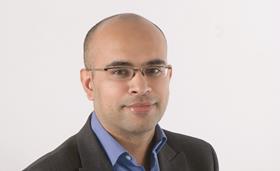 In smaller law firms the secretary is very hands-on and involved with lawyers, and may even carry out basic legal administrative tasks. It is also normal for secretaries doing the GDL or LPC to get involved in legal work and even transfer on to a training contract.
Paralegal work is also an excellent route into a firm. When I was teaching on the LPC the part-time cohort had many students who were legal secretaries or paralegals and they tended to perform the strongest in exams and assessments because of the practical experience they brought to the class. Taking one of these positions will make your CV strong and give you a better chance of getting a training contract.
The Gazette endeavours to feature as many of your questions as possible but regrets that our careers counsellors are unable to reply personally.
Do you agree with our counsellors? Have your say below.