'I am trainee solicitor and am now moving into my final seat before qualifying in March 2018.
I have recently been informed that a business advisory seat is no longer available and I am being left with no choice but to do a split seat of family and business crime.
In terms of newly qualified role, I will looking for a commercial litigation role but I am concerned that my seat experience may impact on that and would welcome your views on this. To date I have done group litigation for three years (two-and-a-half years as a paralegal and six months as a trainee) and a six month seat in employment.'
Reply
Suzanne Gill, partner, Wedlake Bell
I can see that a business advisory seat would round out your non-contentious experience, but as that's not available you'll need to focus on making the most of the seat you've got to complete your training.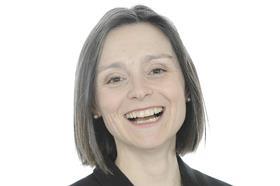 Family law and business crime give you exposure to some very stressed clients where there's more at stake than money, so you'll be able to pick up some fantastic techniques on client care.
Don't rule out the possibility of broadening your litigation expertise either. For example, fraud is often a feature of business crime and there are many occasions when commercial litigation includes elements of fraud.
You might also discover different ways of dealing with litigation process and tactics which will inform your approach to commercial litigation in future. You don't say whether you see your future career with the firm you work for at the moment: they will surely understand why you've haven't done more non-contentious work.
Other firms should be impressed by your extensive and diverse litigation experience. Finally, I should also say that although the particular seats you do as a trainee are of paramount importance at the time, they become less and less relevant as your career develops.
The Gazette endeavours to feature as many of your questions as possible but regrets that our careers counsellors are unable to reply personally.
Do you agree with our counsellors? Have your say below.