'I am tired of reading of law firms racking up eyewatering debts and then collapsing. The banks and lenders must also shoulder the blame for such risky lending. The really sad effect is that it makes it harder for well-run law firms to source working capital.'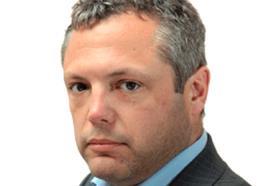 This plangent lament was typical of Gazette reader comments on the collapse of top-100 firm McMillan Williams.
Many also accused the Solicitors Regulation Authority of being remiss in not intervening. This seems harsh. On what grounds would the regulator have been justified in getting involved?
Law firms are, ultimately, commercial enterprises. Financial management must be sound, but there is no practice rule against holding large amounts of debt on the balance sheet, nor of making consecutive losses. If speculating to accumulate fails and the business goes down, hey, that's capitalism.
As for the lenders, they may have been guilty of irrational exuberance in anticipating hefty returns. But in what sense are they culpable? They took a punt and their horse didn't come in.
True, the pre-pack administration model has its critics. Creditors can be left high and dry. On the other hand, many jobs can be saved.
More pertinently, if a firm shifts out its live matters through the pre-pack vehicle, the regulator has no remit to interfere. Client interests are not perceived to be at risk. Where firms run out of money so that the client's interest is prejudiced, the SRA insists that it does have a record of vigorous superintendence (Cobbetts in 2013, for example). I am reminded that Cobbetts partners were subsequently hauled before the Solicitors Disciplinary Tribunal.
If the demise of McMillan Williams teaches us anything, it is the recurring lesson that it can be difficult for investors to make money out of a commoditised consumer law offer. The hype that attended the advent of 'Tesco law', nearly a decade ago now, appears almost gauche in retrospect.
As the Gazette's own John Hyde wrote back in 2015, ABS status can be useful in offering greater agility to a business – but it can never guarantee immunity from the realities of running a law practice.