Disabled children as young as six are being excluded from school using an exemption in the Equality Act.
Can a court fill a gap in our equality laws currently used to deny disabled children an education? The outcome of a current case is worth watching.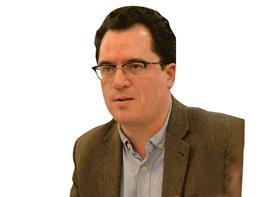 For two days this week 'C' and 'C' are at the Upper Tribunal because exemptions in the Equality Act allowed their son, 'L', who has autism, to be excluded from school. The school's lawyers find themselves doing very little as the secretary of state for Education has intervened in the case. Also represented is the National Autistic Society, whose intervention was unsuccessfully opposed by the government.
There is plenty at stake. Irwin Mitchell are acting for the family, Clifford Chance for NAS (pro bono). The appeal is brought with some funding assistance from the Equality and Human Rights Commission, and while not an over-lawyered room, there's no shortage of counsel. Specialist education barrister Steve Broach from Monkton Chambers appears for the family. Matrix Chambers barristers appear for both NAS and the secretary of state.
We tend to laud the Equality Act as a success. And L's rights would be very well protected by the Equality Act were it not for the exemption where challenging behaviour is said to be 'a tendency to physically abuse'.
Schools, then, do not need to justify a decision to exclude on these grounds as proportionate or that they made reasonable adjustments to support the pupil, thereby reducing or preventing their challenging behaviour. It's not hard to spot the moral hazard here - at one level there is even a perverse incentive for a school to fail to support a child it would rather went elsewhere.
Relying on 'a tendency to physically abuse' is far too easy, L's lawyers are arguing. The lack of protection under the Equality Act means that schools are not required to justify a decision to exclude disabled children in these circumstances as proportionate, or show that they made reasonable adjustments to support the pupil so that the challenging behaviour might be prevented or reduced.
Irwin Mitchell partner Polly Sweeney argues: 'The legal definition of 'physically abusive' has been stretched to the point that it means disabled children even as young as six or seven who may have only displayed low level physical aggression on a handful of occasions, or even just once if the physical aggression was significant, are denied protection from discrimination under the law.'
This affects a lot of children – Irwin Mitchell makes the point that statistics show children with special educational needs account for almost half of all exclusions in schools.
Can this be what Parliament or the government intended when the exemption was drafted? We'll find out in a few weeks.