The Queen's speech announced the Higher Education (Freedom of Speech) Bill, which will seek to strengthen academic freedom and free speech in universities in England. It sets off another skirmish in the culture wars through action against no-platforming and other forms of cancellation.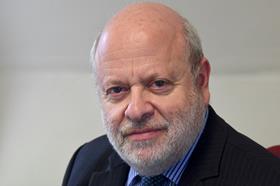 It is always easy to moralise, or in this case legislate, about other people's bad behaviour in the area of freedom of speech, and less easy when you yourself may be part of the problem. An example of this comes from the Queen's speech itself. It puts a high value on free speech, but there is no mention of legislation to prevent the silencing of journalists, scientists, academics, campaign groups and others through strategic lawsuits against public participation (or SLAPPs).
SLAPPs are much talked about these days. The European Commission describes them as groundless or exaggerated lawsuits. They are a particular form of harassment increasingly used against the media and civil society. They may be initiated by state bodies, business corporations or powerful individuals against weaker parties who express criticism or communicate uncomfortable messages on a matter of public interest. Their purpose is to censor, intimidate or silence critics by burdening them with the costs of a legal defence until they abandon their position.
The Financial Times had a leader about SLAPPs a few days ago. As a newspaper, it has previously reported that it was the subject of legal threats during its investigations of the Wirecard scandal. Its journalist noted at the time that, although Wirecard was German, 'almost all the external professionals hired by the company to protect its reputation were based in London'.
In the recent leader, the FT wrote about Catherine Belton's book Putin's People: How the KGB Took Back Russia and Then Took on the West. Belton is a former FT journalist, and she and her publisher are being sued by four Russian businessmen and the country's state-owned energy giant. The merits of the litigation have yet to be determined. But as the FT has said, the litigation highlights the 'high-stakes nature of writing about powerful oligarchs and the role of London-based lawyers in defending the interests of the global elite'.
This is the main comment of interest to us from the FT: 'International billionaires are some of the English legal system's best clients: their interests are carefully managed from London by a legal industry promoted abroad by the government.'
Should not the campaign promoting London as a global legal centre be fine-tuned to make it clear that not all legal business is welcome?
The Foreign Policy Centre thinktank wrote about SLAPPs last December. It says that SLAPPs have long called London their home. London is, according to them, the 'Town Named Sue', offering wealthy and influential claimants a number of promises: significant amounts awarded as damages, prohibitive legal costs to dissuade a full and robust defence, and a 'proliferation of law firms willing to ferry cases to court or issue threats of legal action against a growing number of organisations'.
More and more people are raising the alarm over the use of London law firms for improper purposes, such as the suppression of free speech. The government could take action against the abuse of our courts by international billionaires to silence others' work in the public interest. But London as a global legal centre is too important to our necessary post-Brexit strategy, and it seems easier to target the universities.
It is not that it is impossible to take legislative action. For instance, some of our common law cousins have so-called SLAPP-back laws, including over 30 US states and some provinces in Canada. The European Commission, with the European Parliament in support, is promising an initiative soon along the same lines. Although the UK might contain a 'Town Called Sue', SLAPPs are a nuisance in other European jurisdictions, too.
There are two problems here. The first is the familiar one of whether any blame attaches to lawyers carrying out their clients' lawful instructions, but in a way that is commonly perceived to be against the public interest (the silencing of free speech on behalf of billionaires from abroad, in this instance). It is familiar because it happens across a range of issues beyond free speech – climate change, tax avoidance or the drafting of NDAs. Damage occurs to our professional reputation in these cases, yet we continue to behave as if nothing has changed. But something has changed: some opinion-formers hold us accountable for what we do on behalf of clients.
The second problem is whether the government should be using its legislative resources on the Higher Education (Freedom of Speech) Bill rather than on what may be considered a more serious problem, the use of courts to block public interest free speech.
And, while on the same topic, should not the campaign promoting London as a global legal centre be fine-tuned to make it clear that not all legal business is welcome, and that those cases which attack our core principles, well-remunerated though they may be, are not welcome?
Jonathan Goldsmith is Law Society Council member for EU matters and a former secretary general of the Council of Bars and Law Societies of Europe. All views expressed are personal and are not made in his capacity as a Law Society Council member, nor on behalf of the Law Society.