I smiled wryly on learning that Prem Sikka has been appointed by Labour's John McDonnell to probe the accountancy sector in the wake of the Carillion scandal.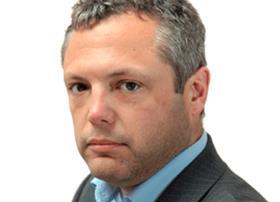 Twenty years ago this firebrand accounting academic (yes, they do exist) would brief me regularly about the many grievous shortcomings of the UK's financial reporting and audit regimes. Back then, though, Sikka struggled for a heavyweight audience. So cosy was New Labour with accountancy's then Big Five that the party engineered the original LLP legislation at their behest. Lawyers benefited almost as an afterthought.
Now mainstream – after a fashion – the professor will surely urge Labour to adopt a policy of breaking up what is now a Big Four auditing oligopoly. And this time he will not want for influential supporters. Even Andrew Tyrie, former Tory chair of the Commons Treasury Select Committee and incoming chair of the Competition and Markets Authority, has observed that the Big Four's audit work can appear to be 'money for old rope'.
Why should law firms care? Well, there is some speculation that an audit market cleanup will concentrate the billion-dollar quartet's efforts to make deeper inroads into the legal market. Perhaps.
But worth noting too are Sikka's recent writings. For example, as I recalled on reading this week's Gazette feature on tax law, the professor is a long-time scourge of tax advisers and favours draconian measures to rein them in. He has called for the tax returns of the wealthy to be made public; and for the tax computations of large corporations together with the advice they receive from both accountants and lawyers to be published by Companies House.
At the moment, he alleges, the 'tax avoidance industry' effectively gets to write tax law and HMRC needs a supervisory board of 'citizens and stakeholders' to thwart this subversion. Now he has the ear of an aspiring chancellor of the exchequer, Sikka is one to watch.