Despite the headlines there is little appetite for exempting soldiers from investigation and prosecution.
Headlines about prosecuting soldiers over historic allegations invariably prompt a polarised debate. Many lawyers will flinch at Chief of the Defence Staff General Sir Nick Carter's quotes in the press.
But interviewed on the BBC's Today programme, it became obvious that some newspapers' long-running obsession with this issue led them to interpret his comments how they liked. In reality the army is less keen than certain MPs on the idea of placing time and other limits on criminal liabilities.
Here's what General Carter actually said: 'It is right and proper that if our soldiers have done something wrong they should clearly be investigated and held to account for it, but only if they've genuinely done something wrong.' He followed that up with a statement that caused concern in some quarters: 'What is fundamentally wrong though is if they are chased by people who are making vexatious claims. That will not happen on my watch.'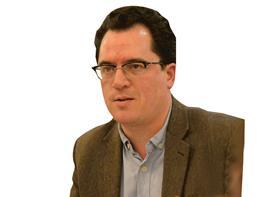 The suspicion must be that this is fighting talk aimed at reassuring members of the forces that their new head is a reliable advocate for them – he also talks about keeping up 'morale'.
Steps to bring in limitations simply do not exist. The army is not lobbying for them, and Sinn Fein and, crucially, the DUP oppose the idea. They get no mention in the consultation on the creation of a 'Historical Investigations Unit'.
The Telegraph, and former officers Patrick Mercer MP and Tobias Ellwood MP support the idea. Ellwood, says he 'knocked over a few milk bottles' while serving in Northern Ireland. As one live 'historic' case relates on an unarmed learning-disabled man who was shot in the back while running away, this is a tasteless comment but has no chance of leading to a change in the law.
Ellwood, Mercer and various newspapers rely heavily on the proven misconduct of former solicitor Phil Shiner in relation to claims and complaints stemming from British army conduct in Iraq. Conflating, as they do, Shiner's conduct with any and all claims is for most a stretch too far. Not least, there are firms with a specialism in legacy claims who tell me they rebuffed approaches from Shiner when he sought to collaborate with them on claims.
One legacy of events such as Bloody Sunday, culminating in the Saville Inquiry Report in 2010, is a changed relationship between the armed services and the law.
We know that 'top brass' were deeply concerned during the build-up to the Iraq invasion that the legal case was not well made.
When the Army faced cuts to its legal services in 2010, the Gazette was contacted by officers deeply concerned that troops in the Afghan theatre would not have the legal advice needed to be sure they were acting legally.
A closing thought. In all this, there is some striking symmetry. The number of active personnel in the armed forces is roughly equal to the number of solicitors. We have soldiers let down by the actions of a few that fall below the high standards we expect; and solicitors exasperated by the conduct of a very small number of colleagues who breach professional standards.
In neither case should the conduct of the very small number direct the policies applied to the very large number. And the very large number do not need protecting from the consequences of things they have not done and never would do.