Our exclusive report on law firms forcing staff into the office clearly resonated – it soon ascended to the top of the Gazette's online readership 'charts'. So much so that I even fielded complaints that we are somehow suggesting legal employers are collectively at fault for putting solicitors and other staff at risk. Not so. This would seem to be a small minority, but it is nevertheless concerning. Our sources are (necessarily) anonymous; but they comprise a steady stream and they are genuine.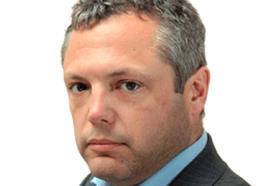 Last week, the Law Society reiterated guidance on ensuring staff work safely in lockdown. Offices can remain open if necessary, provided they follow the government's Covid-secure guidelines. It's permissible to leave your home to fulfil a legal obligation such as attending court. But in reality, how many examples are there where it is business-critical that staff 'come in'?
One firm said staff had to come into the office because phones couldn't be connected up properly – a feeble pretext, surely. Another cited a decline in productivity compared with the first lockdown (which could, of course, be addressed very differently).
There have been suggestions that the Solicitors Regulation Authority ought to 'do something' about this. But what? Bosses have a duty of care to their employees under employment law, so if they are found to have broken the law, then there's a possibility that the regulator could also take action. But then you would have get to the detail of the law and the guidance.
That is why, at present, this is really a matter for the representative body – a legal and moral issue. For now it's about following government guidance and the prescriptions of employment legislation.
One could speculate that the SRA might choose to investigate in extreme circumstances. Let us hope that will not be necessary.
Most firms, of course, are insisting staff stay at home to keep Covid-secure. The best, meanwhile, are using this crisis to completely re-evaluate what the world of work should look like when we eventually emerge – blinking into the light – some time this year. As well they might – for the rewards of home-working, both financial and in terms of employee wellbeing, are potentially mutual.
Keep well.