It is likely readers have heard more than one version of this illustrative anecdote. Sometimes it credits a Harvard Business School academic, other times a Black & Decker executive, but its basics are always the same: the customer doesn't want a drill, he or she wants a hole. This story goes down well with some professional and business audiences, where it is regarded as nothing short of revelatory.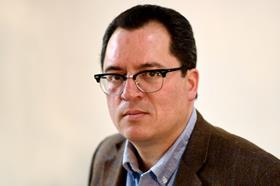 With the arrival of Dominic Raab, the Ministry of Justice welcomes its eighth justice secretary and lord chancellor in 10 years. The suspicion must be that successive prime ministers believe government's senior law officers are there to drill a hole where indicated, then leave.
Which is perhaps why we have a justice system that is now riddled with holes. As this week's cover story makes clear, there are holes where we should have adequate law centre provision. And there are holes where we should have adequate legal aid available; it is the same with easy access to tribunals; there is a void where we need professional recognition for our lawyers in more EU countries; and the reassurance of accession to the Lugano Convention is, in the words of a popular children's book character, completely not there.
There is a gaping hole where more successful convictions for rape should be; across the courts estate actual holes admit rainwater and, on occasion, raw sewage. The condition of our prisons shames us as a nation. And yet the order is always to drill another hole.
In 2014, I interviewed the legal academic and former MP David Howarth, who urged lawyers to think and behave more like engineers. To do so, he said, they should take sufficient trouble to understand the context in which advice is delivered and, crucially, the relationship any action has to its immediate surroundings and the environment.
Fixing a justice system which has become structurally unsound in key places surely requires Raab, a one-time Linklaters lawyer, to think more like an engineer and less like the odd-job guy too many of his predecessors have been. A holistic approach is needed.
And if he's asked to drill a hole, he should first check what is behind it.