In the Gazette six weeks ago, I reported on the first family and civil trials to be conducted entirely through video technology. How well are courts coping with coronavirus constraints?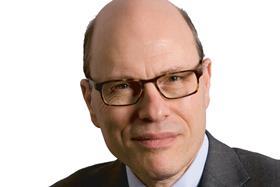 Responding to a request from the senior family judge Sir Andrew McFarlane, an independent research group consulted more than 1,000 parents, carers and family justice professionals during the last two weeks of April. The Nuffield Family Justice Observatory found that positive and negative responses were equally balanced. Only a handful of those who responded to its survey said that remote hearings were never acceptable. But most thought they should be confined to suitable cases, even during the lockdown.
A minority of users found remote hearings less daunting than going to court. But some vulnerable parents felt they had not received a fair hearing – a view sometimes shared by those who had to decide their cases.
Telephone conference calls proved to be more reliable than video platforms. But, even though the short-term outcome may not be in doubt, a mother whose newborn infant is about to be taken away from her should at least be able to see her lawyer and the judge who makes a potentially life-changing decision – if only on video. Hurried mobile phone conversations from the maternity ward are a poor substitute.
As president of the High Court family division, McFarlane ruled on 16 April that a 15-day contested care hearing to decide the future of a girl aged seven should not take place through video links. An earlier ruling that such cases could be heard remotely had been misinterpreted as meaning that they should be. But, on 5 May, Mrs Justice Lieven decided that she would continue hearing evidence remotely to decide the future of a four-year-old whose sister had died at home, aged two months, after sustaining 65 fractures to her head and body.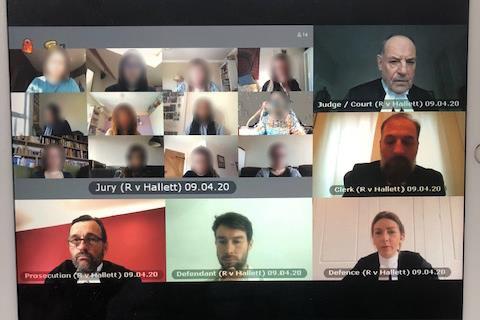 'I do not think that it is possible to say as a generality that a remote hearing is less good at getting to the truth than one in a courtroom,' the judge added.
As Lieven observed, McFarlane had said in the Court of Appeal on 30 April that 'the decision whether to conduct a remote hearing, and the means by which each individual case may be heard, are a matter for the judge or magistrate who is to conduct the hearing'.
Commending this approach in a message to judges on 6 May, McFarlane thanked the Nuffield Foundation for supporting research on remote hearings. The observatory works with universities and can draw on management data compiled by Cafcass, the non-departmental public body set up by the government to safeguard and support children in care proceedings.
No such advantage was enjoyed by the review of the civil justice system announced by Sir Terence Etherton on 1 May. The review was carried out – and funded by – the Legal Education Foundation, a grant-making charity. A report by Dr Natalie Byrom, the foundation's director of research, is to be published on Friday.
Unfortunately, four years after it launched a £1bn reform programme, HM Courts & Tribunals Service is still not collecting the data needed to assess the effectiveness of remote courts. Without a baseline, it will be difficult for Byrom to assess how well the civil courts are adapting to the current crisis.
What is already clear, though, is that it is much easier to arrange a remote hearing in a large commercial dispute than it would be in a case where the two sides are unequally matched – for example, a property company seeking possession of rented domestic or business premises from a tenant who has been unable to pay the rent.
The disparity between the two extremes of the civil justice system emerged clearly from a consultation meeting set up by Byron last week. Remote hearings worked well in high-value cases where both sides were legally represented. But the people who used to walk into law centres with carrier bags full of papers now needed support to upload documents remotely. Even those who knew how to use smartphones found themselves with no credit to make calls and no access to free Wi-Fi while cafes were closed.
And what about Crown courts? The law reform group Justice has arranged a series of mock trials to show how juries could decide cases from home. The one I watched was well handled by all concerned. But it is difficult to see remote trials being adopted in any but the simplest of cases.
This week, though, we shall have the first new jury trials with social distancing. That seems a much better solution. Now is not the time to reduce the number of jurors or make jury trial optional. When the crisis is over, we should keep what works well and discard what clearly does not.
joshua@rozenberg.net