The Coronavirus Act 2020 became law at 5.30pm on 25 March. Sitting in the Commercial Court the following morning, Mr Justice Teare made an order under the act allowing anyone with an internet connection to observe the case he was about to hear – a claim brought by the Republic of Kazakhstan and its central bank against a Moldovan businessman, Anatolie Stati, and the Bank of New York Mellon over frozen assets valued at $530m.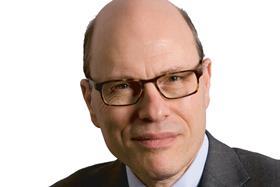 We are becoming used to watching appeal courts online; earlier in the week, the UK Supreme Court had livestreamed its first remote hearing, with all justices and counsel taking part from home. But this was the first High Court trial to be broadcast, which meant we could see witnesses being cross-examined by leading counsel in real time. Stewarts, the litigation specialists who represent the claimants, posted a daily transcript on their website together with a link to the live feed – though beware: any unauthorised recording or retransmission of the proceedings is an offence.
Until a week earlier, the case was on course to be tried in the normal way – although foreign witnesses would have given evidence using the court's own video links on issues such as Belgian garnishment law. After Teare ordered a virtual trial, Stewarts supplied the judge with a suitable laptop and called in a specialist company, Sparq, to set up Zoom video conferencing and provide technical support during the hearing. Everyone from the judge to the stenographers took part from home.
Some campaigners were unhappy about a three-day video hearing in the Court of Protection a week earlier. It involved a man in his 70s who, although 'grossly impaired physically and mentally' after a stroke, is 'sentient, cognitively active, emotionally aware' and enjoys music, poetry, visits by children and pets as well as modest amounts of his favourite food and drink. His daughter firmly believes that he would not have wanted to be kept alive. But Mr Justice Mostyn rejected her claim that withdrawing assisted nutrition and hydration from her father would be in his best interests. 'This may be a diminished life,' said the judge, but it was a life with intrinsic quality from which her father derived pleasure and satisfaction (see 'Trial by Skype').
As recent events have shown, remote working can be a much more efficient way of delivering justice
Mostyn noted that the hearing, conducted through Skype for Business, had 'proceeded almost without a hitch'. The lawyers agreed, as did reporters who were allowed to watch the feed. But to the patient's daughter, who must have realised that the case was not going her way, 'it felt like a second-rate hearing'. Celia Kitzinger, who supported the daughter at the hearing, believed the result would have been the same if the case had been heard in a courtroom. But, she added, a face-to-face hearing would not have left the daughter feeling that she missed her opportunity to influence the court. 'I wanted to look them in the eyes and make them hear the truth,' the daughter told her, 'but I was looking at a computer screen.'
True. But the judge decided the case after considering 900 pages of evidence and hearing from 11 witnesses. Anyone reading Mostyn's ruling can see he reached the right result. Remote hearings have their disadvantages but putting the case off until the autumn would have been in nobody's interests.
Last month, the special educational needs and disability tribunal became the first part of the courts and tribunal service to hear all its appeals using video conferencing. Adam Friel, head of education law at Geldards, reported that the technology worked well: he was delighted that the tribunal was continuing to make important decisions about students' needs when other courts were having to close.
The conferencing software, provided by Kinly, is being extended to mental health and other tribunals. In parts of the courts and tribunal service where video links are not yet available, remote hearings are being conducted by telephone. Tribunals that are still entirely paper-based must rely on files being delivered to judges at their homes and collected afterwards. But Sir Ernest Ryder, senior president of tribunals, is accelerating existing plans to digitise the entire system.
The coronavirus crisis has encouraged courts around the world to find innovative ways of delivering justice. Judges, lawyers, litigants, court officials and legal technologists are sharing their war stories on a new website – remotecourts.org – set up by the Society for Computers and Law. Richard Susskind, its president, says that courts and their users must 'seize the moment'.
When this crisis ends – as it surely will – most courts will resume face-to-face hearings. In lengthy, complicated or demanding cases, these are likely to be less stressful for judges, lawyers as well as ordinary court users.
But, as recent events have shown, remote working can be a much more efficient way of delivering justice. Some things will never be quite the same again.