On 18 August, the Competition Appeal Tribunal clicked a switch and moved its signal light from red to green.
The gigantic freight train that is Merricks v Mastercard clanked into gear and trundled out of the station it has been trying to pass through since 2017. In the shadow of this £14bn opt-out collective action lurks a queue of 12 more cases, all waiting for Merricks to be dealt with before their own collective actions can be considered for certification by the CAT.
For defendants, the prospect of a new opt-out regime created from a Supreme Court ruling – with no legislative framework to govern how it should operate, and the potential for eye-watering damages – is truly the stuff of nightmares
That queue includes two multi-billion-pound group claims against truck manufacturers found to have conspired to fix prices, as well as claims relating to alleged foreign exchange cartels, shipping cartels, and rail fares. They are all very large, and all running on the same fuel: litigation funding.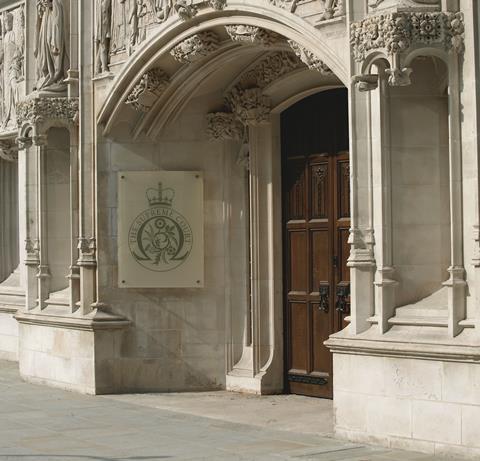 In recent years, with investors keen to stash their cash somewhere where it is not vulnerable to political and economic shifts, litigation funders have not been short of a bob or two. But what they lack are good cases to put that money into. So working with law firms to set up new collective actions is the perfect solution.
These huge claims cannot get off the ground without the financial firepower of litigation funding: they simply would not exist without funders. But if the claim succeeds, the rewards for funders – and their lawyers – could be phenomenal.
What about the reward for the actual claimants? In Merricks, the claim is being brought on behalf of an astonishingly vast class of 42 million people – more than the population of Canada. At this stage, most of these folk – who bought goods and services from businesses that accepted Mastercard during a 16-year period – will not have a clue that the claim is being brought on their behalf.
The action is based on a 2007 decision by the European Commission that Mastercard breached competition law in relation to the 'interchange fees' it charged to retailers. The claimant alleges that this led to consumers paying higher prices. So how much compensation might each person receive? Perhaps around £300. That's a very modest sum for such a terrifyingly expensive case.
When it comes to truck cartel claims, it is easier to see the point of litigation for the individuals concerned. Many claimants are small business owners who were overcharged when they bought trucks – and according to reports, they could receive around £6,000 per truck.
The Merricks case was the first to be brought under a new class action regime designed to make it easier for consumers to achieve redress for breaches of competition law. It was initially rejected by the CAT, then after a series of appeals, it came before the Supreme Court. Last December, the SC rejected the way the CAT had interpreted the rules of the new regime, and laid out guidance for a less restrictive approach. It then sent the whole case back down to the CAT, to be reconsidered.
Now that the CAT has looked at it again and agreed to certify the claim, this will breathe new life into the class action regime for competition law. Those cases that had been stayed will begin to creak forward, while new claims will soon be springing up, encouraged by the CAT's new approach.
It is not just competition law where funders are bankrolling mass actions, however. An opt-out class action regime could be about to burst into life in mainstream litigation – particularly the booming field of data breach – thanks to another case backed by litigation funding.
The Supreme Court is due to rule soon on a mammoth data breach claim: Lloyd v Google. This is an opt-out representative action being brought on behalf of 4.4 million iPhone users, over an alleged breach of data protection duties by Google. It is financed by Therium Litigation Funding.
At the time of writing, judgment in this landmark case is expected this month or next. If the Supreme Court allows the structure of the claim, it will burst open the door to opt-out group actions beyond the confines of competition law – a radical shift for group litigation in this jurisdiction. Claimant lawyers will only need to find one person to represent a vast class of claimants, without needing to sign up each individual claimant. Many such cases are already waiting in the wings, with all eyes on the court.
For defendants, the prospect of a new opt-out regime created from a Supreme Court ruling – with no legislative framework to govern how it should operate, and the potential for eye-watering damages – is truly the stuff of nightmares.
For litigation funders and the claimant lawyers they work with, it would be a dream come true.
Rachel Rothwell is editor of Gazette sister magazine Litigation Funding, the essential guide to finance and costs. For subscription details, tel: 020 8049 3890, or click here.