Perhaps I am sentimental in believing the work typically undertaken by our law centres to be a sine qua non for a developed society which wishes to call itself civilised. As we learned last week from the chancellor, poverty and want might as well not exist if – like Horatio Nelson turning a blind eye – one chooses not to see them through the tinted window of a government limousine.
But enough of the polemic. As the law centre movement approaches its 50th anniversary in 2020, is there any realistic prospect of it surviving to celebrate its centenary?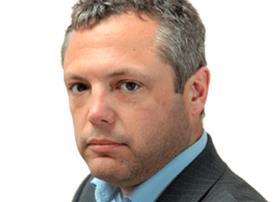 If one views the durability of the network as a crude numbers game, the outlook does not appear encouraging. These advice hubs were never ubiquitous and always unevenly spread. But as recently as 2005 there were 63 of them, nearly twice as many as there were in 1980.
Then came the bi-partisan assault on legal aid at Westminster. Bitterly poignant, is it not, to read of former Labour lord chancellor Lord Falconer's remorse.
As more than one Gazette reader sourly noted in response, the horse has not so much bolted since 2005 as been packed off to the glue factory. Not coincidentally, the Law Centres Network now totals 44; while the number of all not-for-profit legal advice centres has more than halved in less than 15 years.
And yet. There is some cause for optimism. Those law centres which remain have proved adroit at drawing on new sources of funding and developing new business models amid the fiscal squeeze. This is just as well. As the eponymous founder of the Bach Commission observed earlier this year, the Ministry of Justice's review of the Legal Aid, Sentencing and Punishment of Offenders Act was lamentably deficient.
So what can solicitors usefully do now, apart from give their time and money? One useful if prosaic observation is that lawyers should bear advice charities in mind when having an IT refresh or installing new furniture.
Another is that some firms are using charity events as PR exercises and barely bothering to raise any money: the profession ought to be better than that.