North London estate agent Jeremy Leaf, a former RICS residential chairman, is not enamoured of conveyancers. Last week he urged them to be more transparent about rising fees, after seeing different solicitors quote £6,500 and £2,500 respectively for the same £1.3m property. In some cases rates were doubling, he alleged, as conveyancers strain to meet the 30 June stamp duty holiday 'deadline'.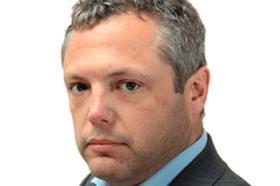 'If they have no choice but to put charges up, they should explain why that's the case as well as what their rates would revert to after this rush is over,' he grumbled.
Leaf's sideswipe sparked outrage among solicitors who, as the Gazette reported in our feature of 17 May, are working evenings and weekends to cope with a glut of instructions.
Does he have a point? To me at least, his criticisms seemed peculiar. In a market where supply is greatly constrained, prices tend to go up – especially in an area where fees have arguably been too low for years. Second, law firms are businesses and not obliged to adhere to some sort of sanctioned tariff for their services. Third, one could argue that Leaf's example actually shows that the market is working well – the client, after all, can always choose the conveyancer charging £2,500. Perhaps the conveyancer charging £6,500 offers a much better service.
As Law Society president I. Stephanie Boyce says, it is up to each law firm, as a private business, to manage the workload as best it can - 'especially in a boom as we have never seen before'.
Elsewhere this week, as the whiplash portal finally launches, I note that the government and insurers are still insisting that the reforms will cut motor premiums. Pull the other one.
Conveniently, we can never know anyway. Last week City watchdog the FCA fi nally confi rmed that people renewing their motor insurance will soon pay no more than they would as a new customer, ending the so-called 'loyalty penalty'. About time – but one consequence is that meaningful comparisons with previous years will be become all but impossible.