The low down
For residential conveyancers, a boom in house prices – fuelled by pent-up demand and the chancellor's stamp duty land tax 'holiday' – is creating profits and problems in equal measure. Remote working, long hours and pressure to complete transactions harm wellbeing and increase the risk of fraud and money laundering. A volatile market has also made it difficult for firms to plan investment. Client confidence may be based on a housing market kept afloat by unsustainable state support for the economy, while the prospect of the SDLT holiday ending has already produced one house purchase 'bulge'. The pandemic has at least ushered in electronic signatures and technological advances at the Land Registry.
What a difference a year makes. Residential conveyancers braced themselves for hard times when the UK housing market all but froze at the end of March 2020. On announcing the first lockdown, the UK government said that 'home buyers and renters should, as far as possible, delay moving to a new house while emergency measures are in place to fight coronavirus'.
In its monthly survey of the residential housing market (published 9 April 2020), the Royal Institution of Chartered Surveyors said that near-term sales expectations had dropped to their lowest level since 1998, which is when the survey began. Commenting on the prospects for the year ahead, Simon Rubinsohn, RICS chief economist, said: 'The legacy of Covid-19 could be such that any return to what might be described as "normality" in the economy will take time.'
Fast-forward a few months and most would agree that residential conveyancing is anything but normal. Peter Rodd, a consultant at Boys & Maughan Solicitors in Kent, says the current situation is unprecedented. 'I started conveyancing over 40 years ago and I have never seen anything like it,' says Rodd, a member of the Law Society's Conveyancing and Land Law Committee. He says this is different from typical conveyancing booms which are 'usually followed by the inevitable market correction if we are lucky, crash if we are not, but I don't think we have ever seen anything quite as sustained as this for so long and with so many people in the market, and so much pressure'.
The market is overheating. I have never known it as busy as it is now and know this is common for all conveyancers

Sarah Dwight, sole practitioner
Rodd is mainly referring to the effects of the stamp duty land tax (SDLT) holiday announced by the government in July. Under the measures buyers pay no stamp duty on property purchases up to £500,000, and can save as much as £15,000 on properties above that amount.
This has boosted sales, but also prices. Seasonally adjusted statistics from HM Revenue & Customs show an estimated 190,980 residential transactions in March this year, which is more than double the number in the same month in 2020 and a third higher than the already high number for February. 2021 is already a bumper year for the UK housing market.
Average house prices in the UK rose 8.5% in 2020, achieving their highest annual growth rate since 2014 to a record £252,000, according to the Office for National Statistics. The highest increase was in the north-west (11.2%) and the lowest in London (3.5%).
Conveyancers – legal executives, licensed conveyancers and solicitors – were under immense pressure from clients to complete purchases by 31 March when the nine-month stamp duty holiday was due to end.
After much lobbying, including from the Law Society, Conveyancing Association and Society of Licensed Conveyancers, in the March budget chancellor Rishi Sunak extended the holiday until 30 June, recognising that due to the 'sheer volume of transactions' many property deals would not complete by the end of March. Between 1 July and 30 September, when the extended scheme is due to end, there will be a 'tapering' of the holiday with no property tax on purchases up to £250,000.
Ahead of the original March deadline, the Law Society had warned that 'the combination of the cliff edge and a bottleneck in the property market could see thousands of transactions collapse at the last minute, leaving consumers who are currently in the process of buying a home stranded and out of pocket'.
But there could still be problems. The Law Society advises that 'the design of the extension and tapering of the holiday could encourage consumers to begin new transactions in the expectation of benefiting from the scheme, so the government should remain vigilant to ensure fairness, stability and confidence in the market as the holiday comes to an end'.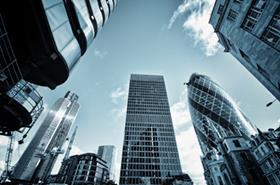 PREMIUM TRANSACTIONS
Fiscal reforms have also benefited practitioners at the higher end of the market. Hema Anand, who advises on all aspects of high-net-worth residential property at BDB Pitmans, says: 'The SDLT holiday and a potential saving of £15,000 has meant we have received many more instructions across all of our offices from investors, as well as those wanting to move home. We have been exceptionally busy . While the extension helped ease the pressure to meet the original deadline of 31 March, we foresaw and are in the midst of the next wave of instructions to meet the extended deadline.'
Keystone Law partner Ian Cooke focuses on high-value prime central London residential property. He says that although the SDLT concession 'makes very little financial difference' to his clients' overall tax liability, 'we have been very busy indeed on very large property deals in central London throughout the pandemic and continuing to this date'. This is partly because the government's tax stimulus has encouraged market activity right across the country with a 'knock-on feel-good benefit to London', Cooke says. In March, LonRes recorded 21% more new listings in central London than the previous five-year average.
Another reason is that from 1 April this year a 2% SDLT surcharge applies to non-UK residents buying residential property in England and Northern Ireland, in what Cooke describes as 'a significant move in treating non-UK based buyers differently from UK residents', although other countries have introduced similar measures to 'protect' local buyers.
'Clients from overseas have been very conscious of this 2% increase and so activity levels in the lead up to 1 April were extremely high. Our entire team was working long hours and late into the night for several weeks before 30 March and there were a large number of deals which had deadlines driven entirely by the increase in SDLT coming on 1 April,' he says.
Since then activity levels have continued to be strong. Cooke says that 'this has probably been helped by the fact that central London property prices in the most central locations are still some 15-20% below their 2014 peak and sterling is considerably weaker against dollar-based currencies than it was previously'.
Solicitors practising in conveyancing remain under strain. A London-based partner tells the Gazette: 'I am working seven days a week, 12 hours a day and do not have a minute to spare for myself let alone anything else.'
'It was a great idea introducing the holiday, but as it turns out it was ill-timed because there was so much pent-up activity,' according to Rodd. There were about 350,000 transactions in progress when the sector was effectively locked down on 26 March. When it reopened on 13 May, fear of a new lockdown and the ubiquity of homeworking meant that many more wanted to upsize to larger properties, including with gardens. 'So the market was massively stimulated when it was already very active,' Rodd explains.
Sarah Dwight, a sole practitioner and member of the Society's Conveyancing and Land Law Committee, does not think the SDLT extension eased market congestion. More buyers are bringing forward their home-moving plans to save money. 'In addition, the tapering relief is going to allow others to move, but where there is a chain with properties spanning different price ranges, there will be pressure for some to move before the end of June,' she says. 'The market is overheating. I have never known it as busy as it is now and know this is common for all conveyancers.'
Chris Ledgerwood, a partner at Womble Bond Dickinson, says the extension of the concession has provided much-needed certainty. For the same reason, he argues that it would be 'useful' to know whether the tapered reduction to the relief will continue beyond 30 September. 'If people know that is going to end, then you can plan accordingly, and people aren't then gambling that there may be another extension,' he argues.
'An orderly wind-down is much more manageable than a drop-dead date,' advises Stephen Jackson, a consultant at Womble Bond Dickinson and a member of the Conveyancing and Land Law Committee. To illustrate this he says that ahead of the original deadline on 31 March, 'many conveyancers stopped taking on new work just before Christmas in order to cope with the workload that they were carrying'.
Rising demand has created 'big backlogs' in the system, especially with most of the sector still operating remotely.
Sarah Cookson, director and head of conveyancing at Yorkshire firm Switalskis Solicitors, says: 'The regulations for the third lockdown provided more certainty in that the conveyancing market was "open" for business… and there has been an appearance that all is well, [but] we have known that this is not the case, with parts of the process taking longer than before.'
This includes obtaining search results, mortgage offers and valuations, as well as postal delays where documents have to be sent via mail.
In January, transactions were taking 22 weeks from sale to completion, compared with 14 weeks in 2019, according to data from TwentyCI.
No one denies the financial benefits the stamp duty relief has brought to conveyancing practices. 'There has been a welcome increase in instructions for a prolonged period of time which has been good to see,' says Cookson. 'Billing has increased in the department and it ensured staff were able to return from furlough quicker.'
Ledgerwood says instructions have returned to 'pre-pandemic' levels. At the start of 2020, annual growth finally picked up in the housing market after the decisive election results in 2019 following four years of Brexit-related uncertainty. 'I think it is a very positive sign,' he says.
While extremely busy (and profitable), conveyancing solicitors are also dealing with new risks and challenges, including those brought about by Covid-19.
One is the increase in fraud. According to the Law Society, the legal sector is 'at significant and growing risk of cybercrime, cyber-attacks and scams'.
'Fraud is a massive problem in all of its various guises, but probably one of the biggest issues at the moment is push payment fraud,' Rodd points out. This is when a victim is tricked into sending money directly from their account into an account controlled by a criminal.
The latest statistics from UK Finance on authorised push payment (APP) scams, also referred to as bank transfer scams, show a 22% increase in cases in 2020 to 149,946; while total APP fraud losses rose by 5% to £479m.
The banking industry body observed: 'The use of social engineering tactics to defraud people has only increased during the pandemic.' Impersonation scams almost doubled in 2020, with criminals pretending to be from organisations such as the NHS, the police or the government, as well as conveyancing solicitors. This typically involves a criminal posing as a solicitor and claiming the account details have changed. It is often achieved by intercepting emails or compromising an email account.
CONVEYANCING TASK FORCE
After two years in the making, the Conveyancing Task Force, comprising the Law Society, Society of Licensed Conveyancers, Conveyancing Association, CILEx and the Bold Legal Group, formally launched in February. Its job is to reform and improve the conveyancing process for the benefit of both consumers and lawyers.
The first lockdown was the catalyst that made participants in the task force come together. It has since released three documents relating to the continuing impact of Covid-19: a sector-specific guidance document for conveyancers; one for clients; and a 'Covid Rider' clause to protect clients who cannot complete the transaction on the date specified in the contract for Covid-related reasons.
The task force's brief is wide and includes key aspects of the conveyancing process – from property logbooks and fraud prevention protocols, to proof of identity and vendor disclosure.
One area of focus will be digital identity verification, following the March publication of HM Land Registry's first digital identity standard.
'The difficulty is that there are lots of different products in the market relating to digital ID and one of the challenges is going to be to identify what actually complies with the Land Registry's requirements and what doesn't,' says Peter Rodd of the Law Society's Conveyancing and Land Law Committee.
While the task force will not dictate to conveyancers, 'if we can get everybody using the same type of technology then it would make life easier for everybody in the same way as, for example, solicitors' firms who are accredited under the Conveyancing Quality Scheme are obliged to follow the Law Society's conveyancing protocol, which in turn incorporates the Law Society's Code of Completion by Post.'
January also saw 'a radical overhaul' of the Legal Sector Affinity Group's anti-money laundering guidance for the legal sector. Its publication followed the implementation of the EU's 5th Anti-Money Laundering Directive last year, which includes changes to client due diligence and enhanced due diligence. The Law Society, a member of LSAG, said the legal profession should review – and update where necessary – AML governance, policies and procedures.
Rodd says: 'Anti-money laundering is a major problem for solicitors. The amount of work that has to be done to comply with the regulations is time-consuming at a time when people don't have the time.'
Since the start of the Covid-19 crisis, conveyancers have seen clients much less – at least in the flesh – adding to the risk of fraud and AML violations.
Hannah Alexander, a senior associate at Robert Lunn & Lowth, says: 'Verification of client ID is harder to do, as there have been restrictions on meeting in person and, of course, travelling for non-essential purposes. This is an area of risk because it is essential to the process that we conduct the proper due diligence and, of course, it is a regulatory requirement.' The Stratford-upon-Avon-based high street firm is conducting 'enhanced' online checks and using video calls in lieu of face-to-face meetings.
Covid-19 is accelerating the digitisation of the home-buying and selling process. 'We now have the option of using various schemes to have documentation signed electronically or digitally and that will gradually gain traction in the market,' Rodd observes. 'But it does require the learning of new skills, and the problem at the moment is that every conveyancer I know is massively overworked. Many are working long hours, seven days a week just trying to keep their heads above water with the sheer volume of transactions.'
HM Land Registry is now accepting two methods of electronic execution. Since 4 May last year and until further notice, it has been accepting the 'Mercury signing approach', involving a scanned manuscript signature being added to the final version of the deed. This method is named after the 2008 High Court case of R (Mercury Tax Group Ltd) v HMRC, from which the Law Society developed a best practice note.
Since 27 July, HMLR has also accepted deeds executed via 'witnessed electronic signatures' and has published guidance for providers of e-signature platforms, such as DocuSign, 'to develop new affordable and accessible tools'.
Simon Hayes, chief executive and chief land registrar at HMLR, has said electronic signatures represent 'a keystone of a truly digital, secure and more efficient conveyancing process that we believe is well within reach. The more sophisticated qualified electronic signatures are part of that vision and encouraging those is where our attention will be directed next'. These will not require a witness because the process will incorporate ID checks within it.
Practitioners welcome these improvements. Helen Marsh, a partner at Mayfair, London firm Forsters, says that HMLR's acceptance of electronic and scanned signatures is 'a huge change and makes the business of completions so much easier. If all parties agree, which mostly they do, we no longer have to have documents being couriered across the world to arrive on time. It's much easier for everyone'.
I don't think we have ever seen anything quite as sustained as this for so long and with so many people in the market

Peter Rodd, Boys & Maughan
In March, HMLR also published its first digital identity verification standard for solicitors and other conveyancers. This is an 'enhanced level of digital identity verification' for Land Registry applications.
Although this is an optional standard, conveyancers meeting the standard's requirements will be able to claim 'safe harbour', meaning HMLR will not seek recourse against them in the event of ID fraud.
HMLR also hopes the standard 'will act as a catalyst for technology providers and conveyancers to collaborate on developing and adopting convenient, modestly priced and more secure methods of digital identity verification'.
ThirdFort is one of the half-dozen companies expected to offer compliant systems. Some larger firms are already using the provider's digital identity verification technology for AML purposes. Marsh's firm is among them. She describes it as 'a game changer', allowing homebuyers to use their mobile phone to prove their identity.
'We used to have to see original or wet-ink-certified documents, which could be extremely difficult, especially for overseas clients,' she says. 'Now we can deal with AML checks via an app, on to which the client uploads their documents and has their likeness checked by the software. We still have to collect in all the same source of funds information, but the ID bit is much easier to deal with now.'
Switalskis also uses the provider's electronic ID checking system, which Cookson describes as 'a huge benefit'.
She is confident that electronic service delivery will in time speed up transactions. But there are obstacles and solicitors are only one part of the home buying and selling ecosystem. Cookson's firm has not used Mercury signing because this is not available for mortgage deeds. And she says that although most things are now being carried out electronically, which 'has been of benefit to clients who are computer savvy', it has not been beneficial to those clients who do not use IT.
As for firms, there is a short-term block linked to current workloads flooding conveyancers and a more structural barrier in an industry characterised by a wide diversity in size and resources. Not all firms are likely to adopt this tech at the same pace or as thoroughly. 'We are a small, high street firm, so have not implemented any changes,' Alexander says. 'Widespread take-up of digital solutions will, no doubt, benefit lawyers and consumers alike, but there needs to be accessible technology in place for firms of all sizes and their respective clients need to be able to easily utilise it and benefit from the changes.'
If digital change will be uneven, most will accept the case in favour is now proven. Ledgerwood observes: 'What you would hope now is that people realise that there can be changes to the system and that they can work, because we have done that in the last number of months.'
Eddie Goldsmith, a founder and executive board member of the Conveyancing Association, says an 'unintended consequence' of Covid-19 has been 'the necessity for the conveyancing industry to urgently review how they deal with transactions and their clients. I don't think the process itself has changed dramatically, but certainly the manner in which practitioners are now dealing with it has altered'.
Due to social distancing and office closures, conveyancers have had to rethink how to engage with clients remotely – hence why many are now using a number of digital ID verification products to deal with routine matters such as client 'on-boarding' and compliance with AML rules, Goldsmith explains. He believes much of this change is welcomed but adds: 'The reality we face as an industry is that our current conveyancing process was born in the 19th century and, despite all the good intentions of modern practitioners large and small, we are still working with an old-fashioned process in desperate need of change.
'It's great to see the advances in technology for the admin tasks such as on-boarding and there is a growing acceptance of digital signatures within the process. But until we are able to overhaul the current gladiatorial process which follows from our buyer-beware process and change to vendor disclosure, we are really only tinkering around the edges.' The current caveat emptor system puts the onus on the buyer to have a survey carried out to determine the condition of the property.
'Let's use the changes that we have seen in the last 12 months put to good use and embrace modern technology, but let's also work together to upgrade our system to make it more upfront, more transparent, quicker and less stressful,' Goldsmith adds.
Steps are being taken in this direction that hopefully will also reduce the time between instruction and completion. For example, in March the Law Society announced it was working with its Conveyancing and Land Law Committee, InfoTrack and Perfect Portal to pilot plans to make key property information available upfront (via a new TA6 Part 1 form) instead of 'post-offer' after instructing a solicitor.
Society president I. Stephanie Boyce concludes: 'The new Part TA6 Part 1 will help to inform a buyer's decision to purchase and will support industry-wide initiatives to begin the systemic collection of up-front information about a property.'

Marialuisa Taddia is a freelance journalist