What do a contingent legal aid fund and liberalisation of India's legal profession have in common?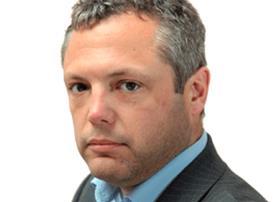 They've both been talked and written about for decades, but nothing much has happened.
Hallett LJ resurrected the prospect of a CLAF in an admonitory address to the City at last week's bar anniversary celebrations. The eminent justice of appeal sought to convince her well-heeled audience that they are not immune from the dire consequences of austerity. Overseas jurisdictions are already exploiting the degradation of our justice system as it affects ordinary people to promote their own dispute resolution centres at London's expense.
Most agree the concept of such a fund is sound in principle. Lord Justice Jackson, architect of the 2013 civil justice reforms, certainly thought so. Taking his cue from the success of third-party litigation funding, Jackson suggested in 2016 that seed capital could come from the government or even the National Lottery. After that, a not-for-profit CLAF could be self-financing.
A working party took the project forward, but investigations uncovered substantial confusion over the nature and purpose of a CLAF. There were also mixed views regarding its viability. Most importantly, of course, there has been no indication whatever that ministers are willing to provide the necessary pump-priming.
Hallett LJ – like Michael Gove with his doomed 'levy' four years ago – suggested the City might step in. To do so would be an act of enlightened self-interest, she believes.
I wonder if the City of London would welcome a precedent like that. Is it the job of corporate Britain's 'tall poppies' to underwrite public services abandoned by the state, just because Justice is not a protected department? They pay taxes too. Perhaps they should pay more tax, but that's not the issue here.
We remain free to elect a government that will reinstate a more comprehensive legal aid system, and also to lobby the incumbent administration to change its ways. Set against these imperatives, a CLAF looks like a contrived method of placing a flimsy sticking plaster over a gaping wound.