As the government prepares its response to the Independent Review of Criminal Legal Aid, we recognise this huge opportunity to make positive, lasting change to the criminal justice system - improving it for practitioners, victims and all who use it.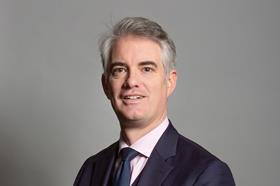 But with such wide-ranging reform, I do believe it's important that we take the time to get these proposals right.
I entirely understand the desire to do this quickly. No one would disagree that the system is in urgent need of improvement. But publishing in haste wouldn't give us enough time to fully engage with the whole sector – whose views are so crucial - and risks any future proposals being unlawful. This is simply too important to rush and get wrong.
And bringing forward consideration of certain elements like bar remuneration, as some have suggested, would miss the crux of Sir Christopher Bellamy's report – the importance of looking at the criminal justice system as a whole.
As promised, we will publish our response to Sir Christopher's review by the end of March. Given the sheer breadth of issues covered, it's only right that we give them the full and thorough consideration they deserve.
In my first month as justice minister, both at the dispatch box and an all-party parliamentary group event on legal aid, I praised criminal practitioners for all their hard work to help bring down court backlogs. The last thing any of us want to see is that good work being undone by direct action.
But we do understand the sector is under pressure. That's why over the past four years we have boosted the pay of criminal law practitioners by £74m, which despite being delayed because of the pandemic, is now starting to reach practitioners as their bills arrive at the Ministry of Justice.
And we have committed to tackling the Crown Court backlog by ramping up sitting days, meaning there is more work for both solicitors and barristers now and in the year ahead. We are also considering Sir Christopher's recommendations, including those on additional funding, and incentivising earlier resolution, very carefully.
Legal aid is a cornerstone of our justice system. It's only right that defendants have access to a broad range of high-quality advice and advocacy, and that the profession is held in the esteem it deserves, able to attract and keep the brightest and best.
As minister responsible for legal aid, I'm committed to a flourishing criminal legal sector that is high-quality, diverse, and sustainable for the future. This is our opportunity to deliver just that, and we must not jeopardise it.
James Cartlidge MP is minister responsible for criminal legal aid