The International Day for the Elimination of Sexual Violence in Conflict, which was observed last weekend, is a day for the international community to listen to survivors, better understand their needs and commit to improving prevention, judicial and reparative mechanisms. As Secretary-General Guterres stated this year: 'We cannot allow this already underreported crime to slip further into the shadows. Perpetrators must be punished.'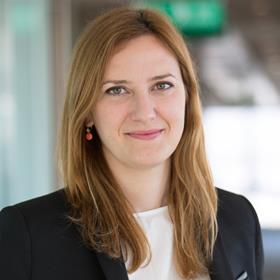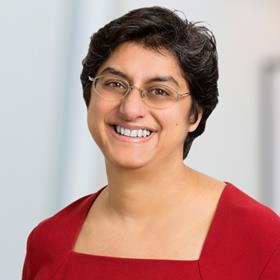 Published to commemorate the day, our discussion paper, Finance for Restorative Justice: Volume II, is our challenge to the international community to no longer allow the financiers of sexual violence in conflict to lurk in the shadows and address survivors' need for reparations.
Our paper explores states' moral and legal responsibility to guarantee financial reparations for victims of sexual violence in conflict. This conduct constitutes crimes against humanity and terrorism. Endorsed by 2018 Nobel Laureates Dr Denis Mukwege and Nadia Murad, who are the founders of the Global Survivors Fund, our work is the result of years of collaboration with experts from Redress, Goldsmith Chambers and our global Trade and Sanctions team.
The discussion paper stems from our representation of Yazidi survivors of violence perpetrated by ISIL foreign fighters, who have been unable to secure an effective remedy despite the horrendous crimes committed against them. With the exception of a few instances of criminal prosecutions, for example, in Germany, the vast majority of survivors have not been able to access justice.
The acts of ISIL were recognised as extreme. Reported as barbaric. And many other similar adjectives used by observers worldwide. These acts include the 'ownership' of women in sexual servitude, enshrinement of widespread and repeated rape, including of pre-pubescent females in the ISIL regime, an established slave trade with market places and viewing rooms… the list goes on. These despicable acts no longer make the headlines but sexual violence continues to be used as a weapon by ISIL and other equally brutal regimes in conflicts around the world.
Whilst these crimes have slipped into the shadows, Yazidi victims continue to suffer from the effects of ISIL violence.
Yet we are aware that perpetrators of sexual violence in conflict and their 'organisations' are financed through the global financial system, which is why we have been advocating, since the publication of our first report (Finance for Restorative Justice) last year, for frozen assets and financial penalties imposed for breaches of sanctions and terrorist financing legislation to be used to fund reparations for victims of sexual violence in conflict.
Too often, reparations do not reach those who are entitled to them, as the perpetrators are often indigent, states responsible for reparations do not have sufficient resources, and donations from the international community are not commensurate with the scale of the crisis. It is our contention that the global counter-terrorist financing and financial sanctions frameworks can be used to fill this gap. There are significant sums which accrue to domestic treasuries every year for breaches of sanctions regimes, and none of that reaches the victims themselves.
The international community has also been under an obligation to freeze assets of individuals and entities supporting ISIL since the Security Council unanimously passed resolution 2253 (2015). This resolution reaffirmed the obligation that all states must take steps to 'prevent and suppress the financing of terrorist acts and refrain from providing any form of support, active or passive, to entities or persons involved in terrorist acts.' However, despite numerous designations and orders to freeze assets, there is little accountability or transparency around the effectiveness of member state actions. There is still less accountability of what will happen to those assets going forward or whether they will be frozen in perpetuity, despite the immediate need for financial support for victims of ISIL and other entities and individuals which commit gross human rights violations.
To give full effect to the rights of victims to reparations, an obligation must extend to financing those reparations, as confirmed by the authorising effect of the Basic Principles and Guidelines on the Right to a Remedy and Reparation for Victims of Gross Violations of International Human Rights Law and Serious Violations of International Humanitarian Law ('Basic Principles'). The primary obligation is owed by the perpetrators and states where the offending conduct has occurred. However, all states have a duty to guarantee reparations where there is a nexus to the offences, particularly where the state has frozen assets or has issued fines to entities for breaches of counter-terrorist financing regimes or sanctions regimes which have been enacted as a result of human rights breaches. This is especially pertinent if, as is the case, those monies are then used to fund domestic budgets rather than assisting victims.
The legal community must do more to ensure that victims receive reparations for harm caused and our paper demonstrates how this can be achieved. We invite further conversations on the recommendations in the report.
Aline Doussin is head of UK Trade at Hogan Lovells. Yasmin Waljee OBE is international Pro Bono partner at Hogan Lovells and an international human rights lawyer. Megan Smith and Haylea Campbell are London-based associates at Hogan Lovells