Recent global events have been a catalyst for many organisations to re-evaluate what true inclusion looks like and law firms are no different. While much progress has already been made, most notably in terms of gender equality, there is still a journey ahead when it comes to creating a more diverse industry.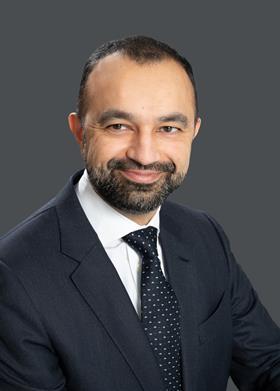 Now, more than ever, these global conversations provide a platform to keep up the pressure of improving fair access to the legal profession regardless of social background, race and ethnicity, or disability.
Making sure that a life in the legal profession is one that is accessible to all requires a multi-pronged approach through which we recruit, develop, support and promote diverse talent.
We need to expand our mentoring, training, education and engagement initiatives, and speak up when we have stories of achieving our ambitions in law despite non-traditional backgrounds (which is our aim as Law Society social mobility ambassadors).
In my view, we can accelerate our progress by learning from success in other industries, taking key ideas that we can adapt and use to create purposeful, and more inclusive cultures.
Now that the link between diversity and innovation is well understood, it is clear that an increased commitment to diversity, including social mobility, is not only the right thing to do from a moral perspective, but it is also necessary to succeed in today's competitive legal landscape.
Providing equal opportunities leads to a more inclusive and dynamic working environment, avoids one-dimensional thinking and ultimately creates the conditions for better financial performance.
Diversity from the top
I think it's so important to have diverse leadership at both partner and top levels. It is also critical that commitment to achieving cultural change is driven from the top, then embedded throughout the firm.
I sit on the Paul Hastings' global diversity and inclusion council and we meet regularly to ensure that we continue to push the performance needle forward while staying on target with our diversity strategy.
Many firms have made great strides in opening up our profession to young people from all backgrounds. At Paul Hastings, we have recently been working with diversity platform Aspiring Solicitors, to offer a mentoring scheme for Black students.
This scheme, for which both law and non-law students were eligible, involved group workshops, one-to-one mentoring sessions and advice on application processes, interviews and developing soft and commercial skills.
It was a fantastic opportunity not only to support diverse aspiring solicitors, but also to educate our lawyers on diverse life experiences.
An outstanding element of this scheme is that it was designed and driven by our trainees and junior associates. It is inspiring to see our most junior lawyers are already so committed to making a difference for their successors.
We are also working on hosting an event with Generation Success. The focus will be to introduce various opportunities to engage with students looking to 'make it' in the profession and to support them on that journey. Watch this space!
Work environment must cultivate inclusion
Attracting diverse talent is one pillar of progress, but to ensure that everyone has the opportunity to reach senior positions, we need to create an environment that fosters engagement, inclusion and belonging.
In the past year, our London office has expanded its diversity and inclusion affinity networks to include a new Social Mobility group, as well as a Disability Support group and a Race and Ethnicity Network. These groups, together with our other firm-wide affinity networks such as Asia, Black, Latinx, PH Pride and Women, have been responsible for many of our firm's most engaging events and progressive policies.
Our affinity networks often team up with client affinity groups on diversity programmes and this kind of collaboration is key in bringing to light strategies that are making a difference and helping to drive change.
Recently, I led a case study with our UK and US client Pantheon, a leader in the funds sector, on ESG (Environmental Social Governance) and diversity.
One aspect of the discussion was Pantheon's success in expanding the social diversity of their firm, and the funds industry more generally, by reaching out to young people much earlier than might traditionally have been the case, to make them aware that private equity is a career path that is open to them, so they do not write it off as an option. This is definitely a lesson we can apply in the legal profession.
Indeed, it is the mindset of young people that will help us to maintain our focus on improving social mobility and diversity. The competition for talent is immense and young people of today want to work for law firms that align with their values.
As we learned from Pantheon, having a reputation for a culture that is more equitable and being seen visibly discussing social mobility, gender diversity, racial equality and engaging on issues such as wellbeing and mental health, paints a picture of a more diverse community. That's where the next wave of talent will want to work.
Arun Birla is a tax partner and chair of the London office of Paul Hastings and a Law Society social mobility ambassador