Despite growing awareness and employer initiatives, more must be done to improve social mobility in the UK.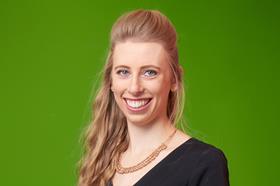 A recent State of the Nation report from the Social Mobility Commission revealed that people from professional backgrounds are 60% more likely to be in a professional job than people from working-class backgrounds. Those in professional jobs from working-class backgrounds also earn an average of £6,000 less than their more privileged colleagues.
In a nation filled with diversity and opportunity, these findings are concerning.
The UK is now placed 21st on the World Economic Forum's global social mobility index, which found that where achievements are made in providing access to education, these aren't being translated into the labour market.
The gap between rich and poor is no more apparent than in the legal profession, with the Solicitors Regulation Authority revealing that 22% of UK lawyers attended fee-paying schools, compared to 7% of the general population.
As we recover from the economic effects of the Covid-19 pandemic, the fight against socio-economic inequality is more important than ever. To succeed, many firms need to become more innovative and creative in their strategies, which can only be achieved with diversity of thought.
It is therefore critical that access to employment and career development is based on merit, rather than being influenced by a person's background.
Having grown up in a working-class family and encountered many challenges in my legal journey, I have dedicated much of my career to achieving this goal.
As an employment lawyer specialising in ethical business, chair of Birmingham Law Society's social mobility sub-committee and a national social mobility ambassador for the Law Society, I am committed to creating a society that offers equal opportunities to all.
Regional bias
While there are many factors relating to a person's socio-economic background that can limit employment and development opportunities, regional bias is often at the core.
Traditionally, the requirements to enter the legal profession have been focused on academic attainment. However, this may disadvantage individuals whose background has limited their school and university options.
Individuals from disadvantaged backgrounds, living in rural areas, or whose parents didn't go to university may also find it more difficult to secure valuable work experience opportunities due to lack of 'connections'.
In larger firms, opportunities may involve relocating to cities to study and work. However, not every candidate can be geographically flexible.
For those that cross these bridges, the onward journey can still be difficult. A recent report by the Bridge Group on socio-economic diversity in leading City firms suggests that a dominant middle-class culture has generated widespread tolerance for microaggressions.
Research has shown that an unconscious bias against certain regional accents may result in working-class candidates finding it more difficult to succeed in a legal career.
To help combat this, I am working with Birmingham Law Society to dispel the myth that you have to speak and sound a certain way to be a lawyer.
We are bringing together lawyers from a variety of firms and positions to create a series of recordings addressing the lack of representation of individuals with regional accents in the legal sector.
By hearing themselves represented, we hope young people can be encouraged to aspire to a career in law. Simply, we believe that if you can't see it, you can't be it.
Improving social mobility
The Law Society's focus on social mobility and decision to set up an ambassador network is being boosted by a growing number of firm-led initiatives.
In my view, to effect real change, a new approach to social mobility must be adopted across the wider private, public and third sectors.
At Anthony Collins Solicitors, we recently brought together experts from these groups, including national government, for a roundtable discussion examining UK social mobility.
The roundtable featured insight from Darren Burns, national recruitment ambassador at Timpson and Debbie Robinson, chief executive at Central England Co-op.
Darren shared his experience in using employment and training opportunities to rehabilitate ex-offenders and Debbie explained how her organisation is utilising the co-operative model and direct staff engagement to better understand and find solutions to tackling social mobility.
Legal expertise
One common thread from the roundtable was that many employers look to legislation when forming diversity and inclusion policies. However, when socio-economic background does not enjoy the benefit of anti-discrimination legislation, this can be problematic and lead to wider social mobility issues being neglected.
While there is scope for long-term legislative reform in this area, employers are seeking guidance right now on how to improve social mobility in their organisations.
Anthony Collins Solicitors is currently developing a toolkit to deliver practical guidance to employers on increasing diversity and promoting social mobility.
This will be accompanied by a regular forum, dedicated to providing employers and other organisations with an opportunity to discuss the latest research and collaborate in their strategies.
I am encouraged by this work and that of other law firms and law societies. Raising awareness and making changes to tackle social mobility is vital to ensuring we have a more equal society – creating diverse workforces where people can access employment on merit and embark on successful careers without limits.
As lawyers, there's no better time for us to start thinking about how we give back to the communities we serve and how we enable others to do so. Ultimately, it's up to all of us to take decisive action to address social mobility to ensure both our profession and wider society no longer excludes or holds back talented individuals.
Alice Kinder is an employment lawyer at Anthony Collins Solicitors, chair of Birmingham Law Society's social mobility committee and a Law Society social mobility ambassador