Justin Farrance, a Law Society social mobility ambassador and trainee solicitor at Allen & Overy, describes how he founded his mentoring programme and what inspired him to do so
I am founder and chair of GROW Mentoring (GROW), which I started during the first lockdown in 2020 to support lawyers from under-represented backgrounds, raise awareness of intersectionality and offer mentoring to aspiring lawyers.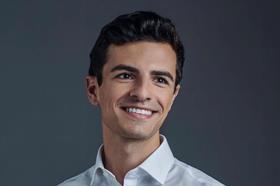 I started the charity as I noted a lack of diverse representation across the industry and recognised the importance of mentorship and the power of representation early on in my first seat as a trainee.
What started out as a small idea has quickly grown into a registered charity with social mobility, diversity and inclusion at its core.
Outside of my role at GROW, I am an active member of Allen & Overy's social mobility working group and sit as a committee member for the firm's LGBTQ+ network A&Out.
In 2020 I was chosen to serve as a Social Mobility Ambassador (SMA) for the Law Society and enjoy speaking at events and learning from my fellow SMAs on frequent calls.
The role enables me to learn from active members of the profession, share best practice and generate new ideas to advance social mobility across the industry.
Outside of the legal profession, I have spent a number of years supporting LGBTQ+ charity Diversity Role Models to deliver workshops to prevent bullying in schools across the UK and was recently listed as a Top 10 Future Leader 2021 by the British LGBT Awards.
What you need to know about GROW
At GROW, we pair students to a legal professional who shares a similar background, community, or other commonality. Mentors interact with their mentees once a month via phone or video call and provide frequent access via email support.
Each pairing receives a GROW mentoring guide to help facilitate this relationship and it sets out suggested topics of discussion for each call, ranging from industry insights, general careers advice to suggested methods for coping with imposter syndrome.
Over the last year, GROW has expanded its support offering for students and career changers by way of global events, personal industry insights and access to senior diverse leaders.
In November 2020, GROW launched an inaugural Law Summit, which attracted over 750 attendees and panellists dialling in from six continents. Attendees were able to hear from diverse senior leaders, D&I specialists, trainees and in-house lawyers about the industry, its progression and key topics like mental health and diversity.
The virtual event also provided aspiring lawyers with a rare opportunity to hear from lawyers at Google, Facebook and Credit Suisse, as well as other law firms and financial services institutions.
The Editor-in-Chief of Vogue Arabia was the final keynote speaker and touched on topics about embracing your individuality and leaving an authentic impression.
Our waitlist of students in need of a mentor is large and we have successfully explored new ways to cater to the rising demand for mentors.
To date, GROW has launched official collaborations and partnerships with universities, in-house legal teams and multiple law firms. Our collaborations mean we can pair a number of colleagues from one organisation at the same time to create a 'cohort' specific to that organisation, ensuring that all colleagues begin their mentoring journey together and progress at the same time.
Students are informed that they are part of the specific cohort and are happy to be part of the cohort community. As such, we can arrange group video calls with all the mentees within an organisation's cohort as an introduction and we help to organise events or firm specific workshops through our partnerships.
Supporting our community
Since GROW's fruition, 1,750 students representing more than 110 universities have been carefully paired to their own mentor.
The majority of our mentees are socially mobile and 59% attend non-Russell group universities, 48% are from ethnic minority backgrounds and 73% are women.
We also provide insights and highlight diverse role models from different communities alongside raising awareness about the importance of intersectionality when supporting students.
Our mentors are also diverse. Our legal professionals represent over 230 firms globally, more than 60 in-house legal teams and 15 barristers' chambers.
GROW mentors represent the entire spectrum of seniority in the profession, from those starting out to senior partners, general counsel and QCs.
To sign up as a mentor through GROW, please fill out our short mentor form here. If your firm or organisation is interested in collaborating with GROW, please reach out to me to discuss this further.