With the second UK gender pay gap reporting process now complete it's clear that, while there have been some positive shifts, overall, there is little change year on year and in a small number of instances the gap has actually grown.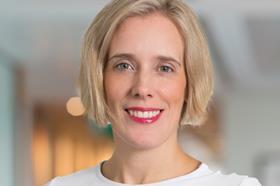 While the reporting requirements have forced all mid to large firms to declare their progress, it is still of course very early days; that said diversity and inclusion (D&I) has been on the agenda for over a decade with considerable research demonstrating that a diverse workforce and an inclusive environment improves business performance; with clients and graduates looking for responsible and inclusive businesses to work with and for.
We have seen some positive movements in recent years, such as an increase in the number of women partners in many firms, a greater prevalence of flexible working and targeted talent development programmes, underpinned by support from organisations such as the 30% Club and WILEF (Women in Law Empowerment Forum). Yet women are still not making partner status in equal numbers to men. A 2018 study by the Law Society showed that of the 30,000 partners in private practices, 72% are men and 28% are women. With these initiatives and support in place, why does progress remain slow? And what can be done about it?
Commitment from leadership is key. D&I has historically been HR-led and while this has facilitated activity, it has sometimes prevented a clear relationship between the business strategy and the D&I strategy. We see sustainable improvement only when D&I is truly embedded in the firm's culture and leadership behaviours. We know that inclusive leaders cast a long shadow, having a CEO who leads from the front, as is the case at Hogan Lovells, is critical but it is also important to focus on the development and empowerment of leaders at all levels to ensure D&I is built in to the culture, supported (but not owned) by HR.
Expertise and resource is another challenge: most firms have a stated objective to achieve better outcomes for diverse people but they also need to have the means of driving this change. Historically D&I responsibility was often coupled with another 'day job'; this is now changing with the rise of dedicated D&I professionals. Investment in tools to support leaders is also critical and needs to be regularly refreshed, not a one-off. Practical steps include identifying the unique issues for your firm via engagement surveys or focus groups; gathering and creating insight from your firm's diversity data; and identifying opportunities to visibly and vocally champion your diversity and inclusion agenda at every opportunity.
Being mindful of stereotyping or similarity bias is important; many firms are addressing bias through dedicated unconscious bias training. While this is a fundamental first step, a more proactive approach is to embed 'conscious inclusion' throughout development and advancement practices. At Hogan Lovells we have been working to integrate unconscious bias 'nudges' into our talent discussions; we also plan to introduce an 'Inclusion Conscience' role at the table whose role is to challenge or question decisions that could - unintentionally - be influenced by unconscious bias.
Addressing the ways in which we work is also critical - for both men and women. Most firms have flexible working or part time working arrangements in place but these still tend to be accessed more frequently by women, reinforcing the belief that you can't work flexibly and have strong career progression; to shift the needle, flexible and agile working practices need to be embraced by everyone.
Identifying the mechanisms that can support women at the most critical moments in their career is vital. In 2018 the Chartered Insurance Institute (CII) released the report, 'securing the financial future of the next generation' which detailed the six moments that matter in the lives of women. Entering and re-entering the workplace and motherhood were identified as critical moments. It is clear that firms need to do more to support women at these critical moments. At Hogan Lovells we have focused on the transition period when people become parents. Working with our 50:50 and Working Parents Networks we have launched activities that include maternity coaching, mentoring, enhanced maternity leave and phased return to work. We've also recently joined the Reignite Academy, an organisation that provides law firms with access to an untapped talent pool of lawyers who have taken a career break and supports them in making a return to a career in the city. We see this as an important part of our future talent strategy and an opportunity to use a new avenue to find experienced, talented lawyers, particularly at more senior levels where we typically see representation of women drop off.
We must be mindful of the risk of initiative overload or fatigue where there is plenty of activity but with little evidence of the impact or effect. To increase the effectiveness of their programmes, firms need to look at opportunities to integrate D&I into their policies and people processes so that it becomes part of the culture and not seen as a standalone agenda.
Gender pay gap reporting, albeit not a perfect mechanism, and certainly not the only catalyst for change, has served to shine a spotlight on the issues, and the industry is beginning to respond. Firms are looking at how to boost the diversity of their pipeline, nurturing inclusive cultures to ensure retention of diverse individuals and encouraging senior leaders to be vocal and visible role models. So, while it is too soon to measure progress, the commitment to change is growing and there is a shift in dialogue around the top tables; let's see what the future brings.
Julie Thomas is global head of diversity, inclusion and wellbeing at Hogan Lovells