A conjunction of events last week got me thinking about loftier matters than usual.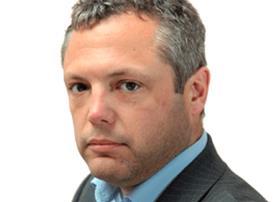 First, Boris Johnson told Nicola Sturgeon she could forget about indyref2, which Scotland's first minister confidently asserted would further boost support for independence. Second, Lord Reed of Allermuir was sworn in as president of the Supreme Court, the first Scot to assume the role since the court was formed 10 years ago.
So far as I know, no one has yet considered Scotland amid the handwringing over whether the PM will take his revenge on the senior judiciary over prorogation by overtly politicising judicial appointments. Not even Sturgeon's Scottish National Party.
Perhaps they should.
As you are doubtless aware, the Supreme Court is the highest court of appeal in relation to Scottish civil cases. Last November, Reed himself noted that the court had ruled on 692 judgments since October 2009, 14% of which concerned cases from Scotland. Moreover, the court also hears cases on devolution matters under the Scotland Act 1998.
So what happens if – as Reed's predecessor Lady Hale fears – we end up with a US-style Supreme Court? England and Wales will no longer be able to boast of its independent judiciary. But then neither will Scotland; not really. And unlike Wales, Scotland is an otherwise proudly discrete jurisdiction.
As an Englishman who worked in the Scottish media for years, I can tell you that Scotland's legal establishment is not going to like that. So indulge me further in my conjecturing. What if, by some devolutionary concession, Scotland opts out of Supreme Court jurisdiction? Edinburgh would be able to lay claim to an independent judiciary, while London would not. A dismal prospect. Would Lord Reed feel bound to resign?
I am not being frivolous. Or not entirely. Nothing like this may ever happen. Yet it does point to the formidable obstacles Johnson will face in seeking to bring the judiciary to heel through his much-heralded constitution commission. The PM will face implacable foes on many fronts.