Being a criminal defence solicitor is a thankless task. The pay is terrible. 9-5? More like 9pm-5am... on top of the 9am-5pm. And all the hours in between. When legal aid is debated in parliament, criminal legal aid rarely gets a look-in as MPs focus their ire on the impact of civil cuts on their constituents.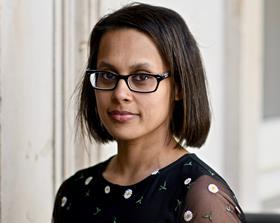 People accused of a crime attract little public sympathy until there's a miscarriage of justice. Solicitors are often asked how they can represent the accused, forgetting that people are innocent until proven guilty and have a right to a fair trial.
Often people don't think they'll get caught up in the criminal justice system, only realising the importance of justice after they find themselves in the wrong place at the wrong time, or their teenage child has been arrested during a night out.
As a specially commissioned film to mark the 70th anniversary of the London Criminal Courts Solicitors' Association shows, if solicitors aren't spending hours in courts with broken, taped-up seats, they might be driving halfway across London at 3am to get their young client home safely from the police station. Or they might be taking calls at all sorts of hours in the day from their clients' anxious relatives wanting to know what's happening and seeking reassurance.
Members tell the film that the morale of the criminal legal aid profession is low and that solicitors feel under government attack. Fees are structured in such a way that many are spending hours, working at a loss, to ensure they've done everything they can to help their frightened client.
So why do they do this poorly remunerated job? One member says: 'We're all proud when we think we've made a difference to someone's life.' Another member says it's the clients she loves the most about her job: 'I go to work every day and feel hugely privileged to be let into their lives.'
The association's newly appointed president Jon Black says: 'We hope this birthday celebration reminds people with a real social conscience why they went into the job, why it's worth carrying on and how vital they are to ensuring justice can be done as well as possible in difficult circumstances.'
Life would be a lot more scary and unjust for those accused of a crime without the likes of LCCSA members. Happy 70th birthday, you lovely London lot, and thank you for the work you do.