Last year the profession did itself proud with its phenomenal response to the tragedies that struck the UK - the terrorist attacks in Manchester and London, and the fire at Grenfell Tower. Solicitors' immediate offers of pro bono support went a long way to dispel the 'fat cat' lawyers myth that has tarnished the profession for years.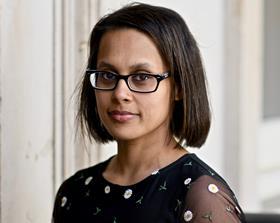 This year provides a perfect opportunity to destroy the myth, with news that the profession's major representative bodies are hoping to set up 'Justice Week', which would replace National Pro Bono Week.
Solicitors do a phenomenal amount of unpaid work every day to ensure people can access to justice. It's time to start shouting about it.
For instance, under its government contract to provide civil legal advice, Swansea firm TA Law was paid £208 for representing someone in an industrial injury benefit case even though the team carried out £2,800 worth of work.
The firm's director, Lisa Reese, explains: 'The client had been refused industrial injuries benefit and had appealed to the first-tier tribunal. We helped him prepare his case to take to the tribunal. As is usual with such cases, there were issues about whether his current significant disability had been caused by his accident at work. The medical evidence and subsequent submissions were in consequence complicated and in addition, following the hearing, the Department for Work and Pensions indicated that they would appeal to the upper tribunal so further help was needed with that. Winning his tribunal made a huge difference to the client's long-term finances, bringing him an extra £50 a week plus significant arrears totalling several thousand pounds. He was delighted with the outcome and so were we, but as stated we got paid the princely sum of £208, just 10% of what the work cost.'
Reese estimates that the firm's legal aid contracts force her and her colleagues to do between 15%-30% of work for free.
Reese recently had to fork out £225 for a firm to do an hour's work replacing a tile on her roof. 'I couldn't help thinking that we get paid less than that to ensure that vulnerable families are safely and adequately housed, and then I start to wonder what value our society puts on the work that legal aid lawyers do and of course how long we lawyers can afford to keep doing legal aid work.'
For too long lawyers have resigned themselves to the belief that they'll always be seen as a bunch of 'fat cats'. It's time to educate the public about the valuable contribution the profession makes to society day in, day out.