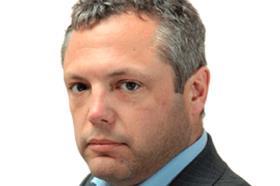 Editing the Law Society Gazette, a behemoth among B2B magazines, is a genuine privilege. But it can be exasperating. For as long as I've been around, small firms have complained that we write too much about big firms – and vice versa. (And don't forget in-house!). Most other established legal periodicals face no such dilemma. They cater almost exclusively to what I might very loosely term 'the City'.
Damned if you do, damned if you don't. Like the BBC being accused of bias from both right and left, I hope this indicates we get the balance about right. Not always, perhaps, but most of the time.
Our parent body, the Law Society, must strike a similar balance when formulating its annual business plans. The top 25 contribute a goodly chunk of the practising certificate fees which sustain its activities. As, of course, does the 'high street', which is the profession's weathered bedrock. Both constituencies need and command Chancery Lane's attention, but they often want very different things. Still, you are – or should be – One Profession.
I wonder, therefore, whether a new initiative which launches today is going to prove a real step change for Chancery Lane in serving the thousands of smaller practices which are proving so adroit at weathering the current crisis. Law Society Connect is a new interactive platform designed especially for small firm members as their meeting place – a supportive network where practitioners can learn, share experiences and collaborate. Join in and you can discuss topics such as regulation, cashflow management and returning to the 'new normal', as well as take part in casual chats in the virtual Coffee Lounge. 'Help and support will always be on hand in this new digital community,' declares the Society.
'I really can't emphasise enough what a big step forward this is for us, whether one is an owner, manager or solicitor based in a small firm,' Sally Azarmi, of the Law Society's Small Firms Division, tells me.
As I write, the prime minister has confirmed that we will continue to face an immediate future of semi-detachment from our peers, colleagues and even clients. So this particular initiative could hardly have been better timed. The platform is available through the MyLS login.