Many older Gazette readers with a workplace pension will have registered the profound impact of Covid-19 before its logistical ramifications for lawyers really began to multiply last week. Defined contribution pension pots invested in shares shrivelled like cellophane in a flame as markets tanked around the world. Legal sector stocks (still a fledgling category) were among the casualties of what the Financial Times described as a 'flight to safety'.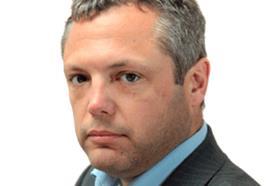 Some might call this a first-world problem – but then so is Covid-19 itself. As I write Linklaters has just cancelled its annual partners conference in Berlin in favour of a virtual meeting, while Deloitte has sent some London staff home after an employee tested positive. In New York, a law firm attorney and members of his family were among the first six confirmed cases in the city on Wednesday.
Coronavirus is here, now. But the UK government action plan unveiled a week ago had little detail to impart about business continuity in the law. We were told only that HM Courts & Tribunal Service has 'well-established plans to deliver key services to protect the public and maintain confidence in the justice system'.
Matters appeared to have progressed further across the Atlantic. A plan drawn up by US courts as early as a fortnight ago called for expanded use of teleworking and other possible 'social distancing' measures such as flexible working, more teleconferencing and a 'three-foot separation between individuals'.
The plan also encouraged the routine cleaning of workplace surfaces, hand-washing and 'good respiratory etiquette'.
Large law firms are implementing similar contingency measures, as well as barring non-essential overseas travel and asking their lawyers to self-quarantine at home.
Smaller firms and sole practitioners are also affected, of course – though their contingency plans are unlikely to feature in the media. What we may experience is a mammoth stress test of agile working practices across all service industries. And depending on the outbreak's severity, businesses are unlikely to revert to the status quo ante. It could be that when all this is over, white-collar workplaces will never be quite the same again.