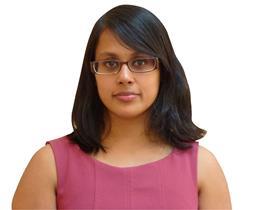 It can be pretty bleak writing about legal aid, so my heart goes out to those working on the frontline who not only bear the brunt of government cuts, but see first-hand the devastating consequences of those cuts for vulnerable people. All the more reason, then, to celebrate rays of light that emerge through the gloom.
Today, law centres celebrated a new addition to their family - Suffolk Law Centre, which arrived weighing a whopping £40,000 (initial set-up and staffing costs).
Suffolk was identified by the Law Society as one of three areas that has no legal aid housing provider.
The new centre will share premises with Ipswich and Suffolk Council for Racial Equality (ISCRE), a charity which aims to eliminate unlawful discrimination and promote equality.
Ahead of the launch, Audrey Ludwig, ISCRE's director of legal services, said: 'Our goal is for Suffolk to be no longer a legal aid desert and we can look the rest of the country in the eye with more pride and confidence than before. Until now, through the generosity of volunteer lawyers specialising in a range of areas such as asylum and housing law, we have only been able to offer a few hours of free advice for each person coming to us. Now, we plan to do so much more to help some of those Suffolk residents who cannot afford private lawyers, facing legal problems and injustice, including represent them in court.'
Positive news about legal aid and the advice sector will be few far and between, so let me leave you with some lovely tweets that will put a smile on your face before you switch your doom-and-gloom setting back on:
Happy to report another Family Reunion success! An Iranian husband who was struggling with being separated from his wife is now going to be reunited in the next couple of days. Thank you to @LBFEW for funding this vital work #RefugeesWelcome#LCtoday#FamiliesTogether

— NE Law Centre (@NewcastleLC) March 14, 2018
Client with literacy issues/ Copd served with section 21 struggles to find solicitor to help him stop eviction🏡. Clt turns up at our offices at 5pm! Deadline to file is tomorrow!⏰ Our Croydon hsg team drafted a defence #probono and sent him to court this evening! 👊#lctoday

— SWLLC (@SWLLawCentres) March 13, 2018
Result of the day = client evicted by bailiffs last week is now back in his flat following our adviser's application to the Court. Not only is he home but full Housing Benefit is in payment and all arrears have been cleared! That's what we like to hear! #lctoday#TuesdayThoughts

— NottinghamLawCentre (@NottinghamLC) March 13, 2018
In defiance of the #BeastFromTheEast, our #housing #Immigration and #Employment drop-in services saw a total of 28 clients in the past two days. Well done team!

— Camden Law Centre (@camdenlc) March 1, 2018