If solicitor Richard Burgon becomes lord chancellor next month, the polling industry will surely place itself into voluntary liquidation. But whatever their politics, most lawyers will be hoping the next incumbent of this unique office is one of their own.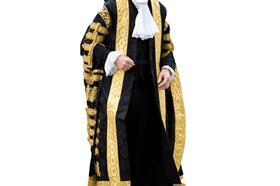 You will not find many who do not recall with a shudder the first 'layperson' to don the black and gold. Intransigent and doctrinaire, Chris Grayling's tenure was so grim that Michael Gove (a journalist) became an unlikely hero for many by attempting (and mostly succeeding) to rectify the worst of his mistakes.
Liz Truss (an accountant) was the first woman – and not before time. But she began her term with a car crash of an appearance before the Commons justice committee.
Much improved since, in the eyes of many, Truss's credibility has nevertheless struggled to recover from her limp defence of the 'enemies of the people'. It is tough to bounce back from a stinging rebuke by the most senior judge in England and Wales.
As Lord Falconer has written (with some chutzpah, in the circumstances) the prime minister must appoint someone qualified to defend the rule of law with the requisite authority in cabinet. Neither main party is short of qualified lawyers who could step up, some of them very distinguished.
Moreover, whoever wins on 8 June, is it time to reconsider the roles of lord chancellor and justice secretary, and how they should be constituted?