Abuse on social media, particularly stemming from anonymous accounts, is a problem as old as social media's relatively short history. But should users be required to provide proof of their 'real' identity to platforms before they can open an anonymous account?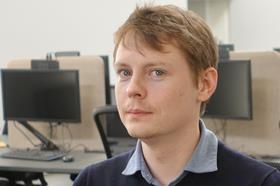 Media law barrister Andrew Caldecott QC has suggested requiring users to provide proof of the 'real identity behind your public anonymous identity', which would be 'open to release if a court considers it necessary', as a possible solution.
Debating the issue at Temple Church this week, Caldecott said online trolls can be criminally prosecuted - but the difficulty is in finding the defendant.
Similarly, the Norwich Pharmacal jurisdiction is available in civil proceedings to identify anonymous social media users but it is 'slow and costly', Caldecott said, and often 'unproductive' given the range of tools to keep internet users anonymous.
However, Caldecott also referred to 'the Chinese social media platform Sina Weibo', which introduced 'real-life registration and immediately became subject to intense government interference'. He warned: 'Be careful what you wish for.'
At the event, Caroline Addy and Adam Wagner, both of Doughty Street Chambers, argued for and against anonymity on social media.
Addy said online anonymity can enable 'incredibly vulnerable' people from marginalised groups 'to find community online and to find support'. However, 'at the same time, by doing that, it can permit what are actually extreme and dangerous views or proclivities to become normalised', she said.
'It enables both truth-telling and lying,' Addy said. 'I don't think that means, however, that anonymity is neutral at all, because for the great majority of internet users … you can attack and you can lie and you can threaten effectively with impunity and that has consequences that can't be cancelled simply out by someone else putting the contrary and correct view'.
In this polarised context, anonymity can become 'a sort of contagion because the worse our public discourse becomes, fuelled by internet anonymity, the more people want to remain anonymous and I would say often quite reasonably so', Addy said.
The harmful consequences of online abuse 'are such that we cannot continue with the status quo', she added.
Wagner, however, warned that 'on a practical basis it is very, very difficult if not impossible to create a system that doesn't do more harm than good when you are laudably trying to protect people'.
Any system of regulation cannot come from the platforms themselves 'if you want it done properly', he added.
Wagner – who was himself targeted by an anonymous Twitter user who turned out to be a fellow barrister – also suggested that social media giants were happy to invite the government to regulate them because 'then they can blame the government when the experience becomes less enjoyable'.
I must confess that, at times, it was difficult to remember whether Addy and Wagner were arguing for or against anonymity, no doubt because of the difficulty of the issue and lack of clear answers.
It raises the question: if eminent media lawyers are unsure how best to regulate social media and tackle online abuse, what chance does the government have?