'There is only one thing worse than being talked about,' opined Oscar Wilde, 'and that is not being talked about.'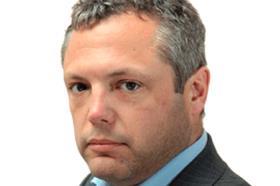 Stephenson Harwood may not agree. This week the quietly successful international firm made an unprecedented splash by laying down the law on home working. Staff have been told their pay will be cut by 20% if they want to work from home full-time.
All other staff 'have the option to work remotely for up to two days a week', a policy the firm said works well for 'the vast majority of our people and the candidates we speak to'.
How the firm chooses to operate within the confines of employment law is a matter for the partners who run it. But WFH is one area where being a 'first-mover' is fraught with risk. Media commentary has been distinctly chilly – though it was unfortunate the policy came to light just as a frustrated Jacob Rees-Mogg chose to rail at his absent civil servants.
Some questions suggest themselves. If a salary includes London weighting and a travel allowance, is it fair that staff retain those when they no longer come to the office? No, surely.
But hang on. Are those staff being charged out at the same rate and are their targets the same? If so, has the firm reduced its fees to clients accordingly, or is it simply taking the pay cuts to profit? I cannot tell. Stephenson Harwood has only chosen to comment on its new pay policy in general terms.
There is nothing to stop the firm boosting its profits thus; and in the final analysis making money is the object of its endeavours. But I wonder whether taking such a stand was worth it, given
the reputational fallout. After all, in each of the last two financial years Stephenson Harwood has posted pre-tax profits before member remuneration of about £75m, on turnover exceeding £200m.
More pertinently, in the Covid-stricken reporting year of 2020/21 the firm cut its direct operating costs by nearly £6m – roughly £6,000 per employee. How much of that boost to the bottom line was the result of staff WFH?