Societally, we have punctured the silence about sexual harassment in the workplace, and we have witnessed a first-time, widespread dialogue on its effects.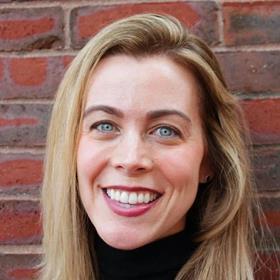 Many organisations have taken some hard looks in the mirror and have evolved their positions to ensure harassment would not be accepted in their work environments. Still, others have taken concrete steps to create cultures of two-way dialogue, mutual respect, and inclusion. Some have initiated new education initiatives to enlist people to think deeply about the repercussions of harassment and the benefits of using values, values such as mutual respect, as a means to guide workplace behaviours.
Ethics and compliance consultancy LRN's own research and experience shows that a focus on culture, leadership and individual behaviour grounded in values is the most effective way to prevent harassment and other misconduct. We often say at LRN that stakeholders and regulators care less about the bad apples and more about the trees from which those bad apples thrived and fell.
How companies handle sexual harassment allegation is important, but equally, if not more important, is the extent to which a company's culture is analysed and the circumstances and environments in which incidents of bad behaviour occurred.
Training, of course, is fundamental to effective ethics and compliance programs—and essential to helping employees understand their organisations' expectations and standards. Regulators have focused on training and culture in their guidance on what makes ethics and compliance programs effective.
More and more companies train on preventing sexual harassment. That's a good thing. Best practice includes ensuring training is understood and easily accessible, and focuses on ethics and company values, not merely rules. Emerging practices are about behaviour and culture change and not just awareness-building. Companies are doing more to encourage speak-up cultures, encouraging building more respect and trust among colleagues, ensuring accountability and organisational justice, and other meaningful measures of outcomes (not just activity) in the fight against harassment and work toward more inclusive and respectful workplaces.
Kathleen Brennan is Thought Leadership and Public Affairs Leader at LRN